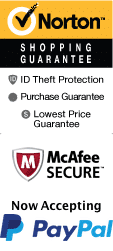 Escape Reality Magic & Illusions Dinner Show
Location: Hughes American Family Theatre, 3425 W 76 Country Blvd Branson, MO 65616
1-800-987-6298
Wondrous magic and tons of fun await visitors who take to the Hughes Brothers Theatre to see Escape Reality Magic & Illusions Dinner Show! This exciting show combines grand illusions that will blow your mind as you feast on a mouthwatering meal. There's nothing that can beat a Branson dinner show, so book your seats today to create an unforgettable Branson vacation.
Magic brings people together, and magic shows are some of the most popular Branson attractions! From the classic hat and card tricks to more awe-inspiring feats, this magic show will stun audience members of all ages. Sit back and watch as the impossible unfolds right before your very eyes. Spectacular illusions will leave you guessing how they did it. Awe-inspired audience members will be swept away by the talents of Garry and Janine Carson, the stars of the show.
Not only do they bring exciting tricks and an array of illusion feats to the table, but they also provide an intimate setting that allows visitors to truly get in on the fun, becoming part of the show alongside them. Audience participation during this show is completely optional, of course, and the lucky ones who are chosen will be able to volunteer and star with the magical couple. For magic lovers, there is no better show to see!
About Garry & Janine Carson

This talented magic and illusion duo has built a career for themselves with magic, philanthropy, and showmanship that you will not be able to experience anywhere else. Garry brings the magical side to the table, with Vegas-style tricks that have won him awards. Beginning his career at the tender age of 10 years old, he went on to create a name for himself within the magic world. At only 25 years old, he opened for the MGM GRAND hotel in Las Vegas, one of the most famous hotels in the world. This Vegas show ran for two years, during which Carson performed more than 8,000 shows and won the title of #1 Family Attraction in Las Vegas for two years in a row.
After his run with his Vegas show, he set out on an internationally acclaimed tour, taking his magic across the world. His acts have been on national and international television and have entertained thousands upon thousands of viewers. As well as this show, the Carsons are also proud philanthropists and have even opened their own nonprofit organization that gives back to the Branson community. They have also been named the International Entertainers of the Year.
Enjoy a fantastic magic dinner show full of fun and magic with the Escape Reality Magic & Illusions Dinner Show! Watch in awe as riveting illusions unfold before your eyes and then sink your teeth into a mouthwatering meal at this awesome dinner theater experience. Your afternoon is sure to be a magical one.
Complete your getaway with other amazing live shows. Branson shows are fantastic, so don't miss out on a great time at other ventures such as Dolly Parton's Stampede, family-friendly shows like Dublin's Irish Tenors, tribute productions, and exciting attractions like Silver Dollar City and Bigfoot Family Fun Park. You can also explore natural wonders like Ozark Mountain views from Inspiration Tower and Table Rock Lake. No matter what you experience, your Ozark travels are sure to be a blast! Complete your Branson getaway with a hotel reservation at your favorite inn.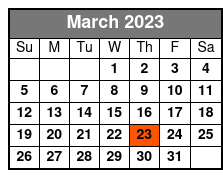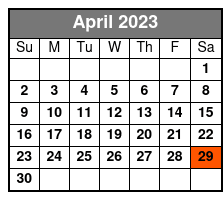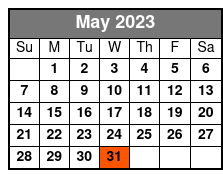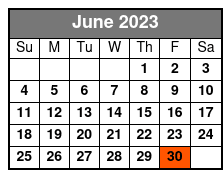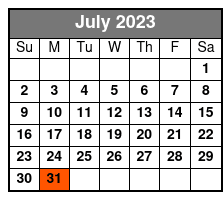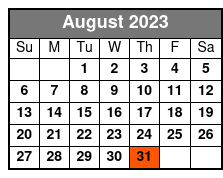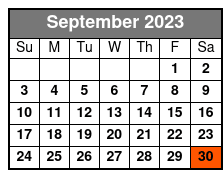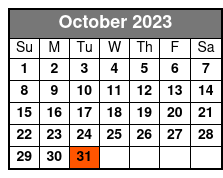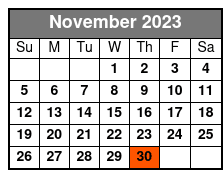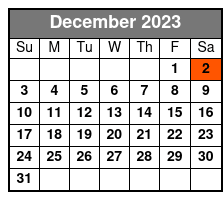 Options:
Escape Reality Magic & Illusions Dinner Show
Available Now until 12/2/2023 View Detailed Schedule
Get ready for an evening of delicious food combined with exciting magic tricks that will leave you in awe! At the Escape Reality Magic & Illusions Dinner Show, guests of all ages will be treated to the talents of famed magicians Garry & Janine Carson, who have paved their magical careers in Las Vegas and beyond. You'll enjoy a mouthwatering three-course dinner as exciting tricks are performed on stage. These illusions are sure to impress, so don't miss out on all the fun!
Reviews

Randall Cassidy
MO
✓
Verified Traveler
"Really Great show! Great food! "
Really great show! Great food! Very friendly performers!

Cindy Kennedy
IN
✓
Verified Traveler
"I would highly recommend this show!!"
This was a great show with great food. Garry and janine are great entertainer and very personal. The crowd was small but most of the audience was included in party of the show. I got to help with a card magic trip. It was awesome. I would highly recommend this show!!
Tip: Go check out this show!

Tiffany Arnold
MO
✓
Verified Traveler
"one of the most amazing shows we have seen in Branson"
This is one of the most amazing shows we have seen in branson and we have been coming here for 12yrs and seen most show here. The place was very well organized, clean and the staff were friendly. The food was great, beef was so tender and both the chicken and beef were super moist with great flavor. The mixed vegies were fork tender and have great seasoning, the potatoes were great as well. The desert was a nice brownie with chocolate drizzle and shaved white chocolate and mouse. The waitress was very attentive and accommodating. The show was awesome! We were front row center stage and were blown away. Their magic is that quality of a vegas style show, he has some good clean comedy in the show, and had regular audience participation (if you wanted). He was super great with the kids and made each one on stage feel very special. This is a great show for couples of all ages as well as families. They even have a ticket option for non food kids ticket and they do have a kids menu. We will for sure be back. This is a new show to branson strait from the vegas strip so they have some growing and perfecting to do but this will be a sure long running show on the stip

Click Family
Roswell, New Mexico
✓
Verified Traveler
We had such a great time watching garry and janine display their great illusion tricks. A show worth the price. And the dinner was great.
Frequently Asked Questions for Escape Reality Magic & Illusions Dinner Show:
What is included in the admission price for Escape Reality Magic & Illusions Dinner Show?

Dinner & show is included.

Approximately how long is the Escape Reality Magic & Illusions Dinner Show?

Experience lasts approximately 2 hours.

In what theater is the show held?

Hughes Brothers Theatre.

What type of parking do you have?

Parking is free.

What is the dress code?

Dress code is casual.
Book Now!