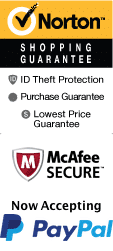 Heart of Texas Roadshow
3455 W 76 Country Boulevard Branson, MO 65616
1-800-987-6298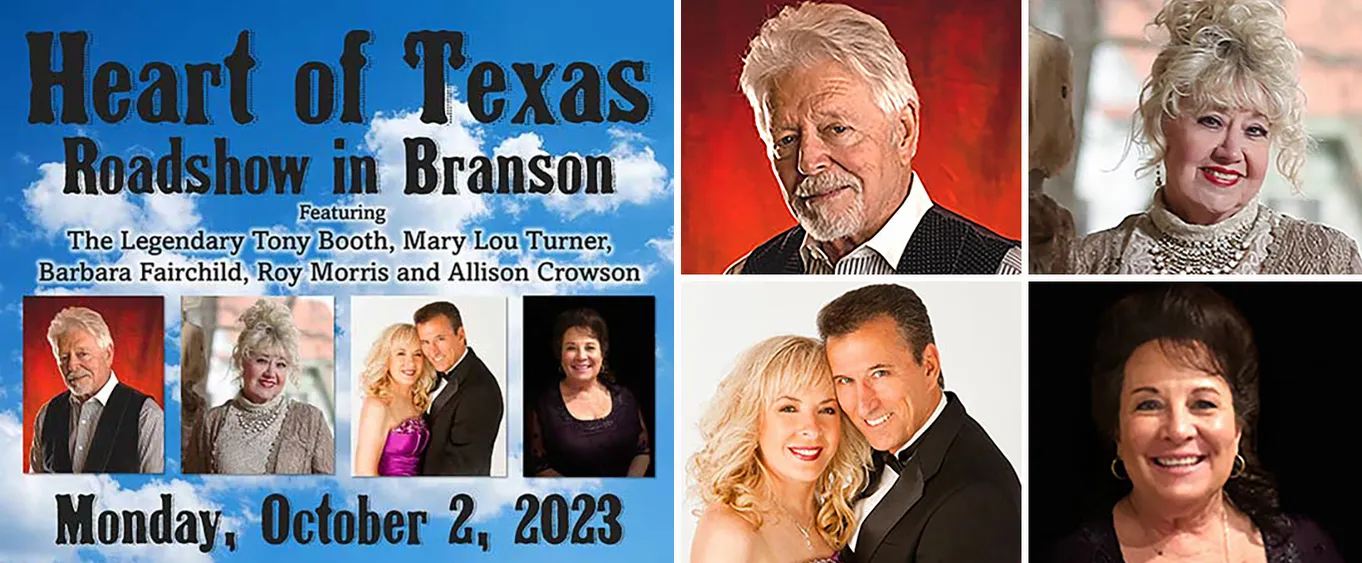 Immerse yourself in real country spirit at the Heart of Texas Roadshow in Branson, MO. Experience a vibrant splash of nostalgia with stellar performances that showcase classic country, rockabilly, gospel, and even vintage commercials. This celebration of golden era Texas entertainment will leave you tapping your feet, laughing heartily, and strolling down memory lane.

Prepare yourself for an unforgettable journey through cherished memories as you enter the charming venue of the Heart of Texas Roadshow. This interactive experience typically lasts about two hours with no intermission, offering an uninterrupted flow of fantastic entertainment. The Heart of Texas Roadshow is perfect for all ages, making this an ideal family-friendly outing. The vibrant atmosphere of the venue, and the infectious energy from the live performances will keep you engaged from the beginning to the end. Occasional audience participation further adds up to a one-of-a-kind experience that surely makes the show a significant highlight of your visit to Branson.

As the rhythm of classic country and rockabilly tunes fills the air, brace for an immensely entertaining lineup of talented performers. Get ready to laugh out loud to comedy skits featuring vintage commercials reminiscent of old-time radio broadcasts. With superbly choreographed sequences and high-quality performances, every minute will ensnare your attention and keep you captivated. Dress comfortably and get ready to be a part of a unique theatrical experience overflowing with charisma and vitality.

The Heart of Texas Roadshow isn't just a show, it's a harmonious blend of history and entertainment, celebrating the rich heritage of Texas music. Headlined by experienced performers who have shared the stage with numerous country music legends, the quality of the show is top-notch. Known for its commitment to preserving and presenting the true spirit of Texas music, the Roadshow has been a rocking stage for many rising artists. The vast contribution of the Roadshow to the entertainment panorama of Branson gives the show its unique charm that is rightfully credited with due respect.

Rounding up, the Heart of Texas Roadshow promises good music, barrel-sized laughs, and pure entertainment – a triple threat hard to turn down. It's a throwback to the golden era of country music, a reminiscent journey that connects you with Texas' rich musical roots. You not only watch the show, but you also experience the performances fully, making this an unmissable attraction in Branson, MO. The Heart of Texas Roadshow is more than just a must-see – it's a must-experience, a pitch-perfect harmony of history, music, and fun waiting for you in Branson!
Frequently Asked Questions for Heart of Texas Roadshow:
Approximately how long is the Heart of Texas Roadshow?

It lasts approximately 2 hours.

In what theater is the show held?

Mickey Gilley's Grand Shanghai Theatre.

What type of parking do you have?

Parking is free.

What is the dress code?

Dress code is casual.
Book Now!