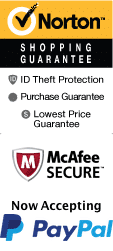 Home Free Warmest Winter Tour
Location: The Mansion Theatre, 189 Expressway Lane Branson, MO 65616
Home Free Warmest Winter Tour has finished its 2021 dates, it is unknown at this time if it will return in 2022.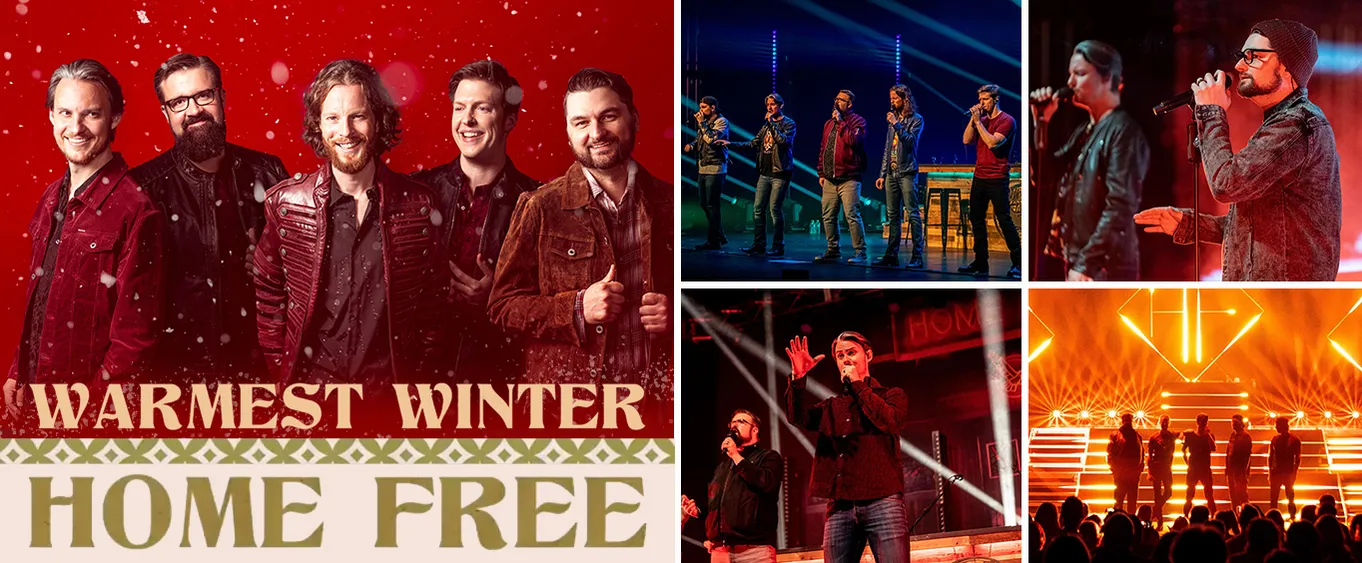 The holiday season in Branson, MO is a fun-filled and spirited time! Be sure to celebrate the season in the Ozarks with an array of awesome holiday-themed events, and top it all off with the amazing Home Free Warmest Winter Tour at the Mansion Theatre for the Performing Arts!
This acapella music production features some of the greatest Christmas carols and music of the holidays. Bring the entire family along to witness some energetic tunes that will put you in the holiday spirit. Just a few of the songs that you will hear during this delightful production include, 'Christmas Don't Be Late', 'Winter Song', 'Warmest Winter', and 'Tennessee Christmas'. Each of these songs is performed by the extremely talented group Home Free, who brings a breath of fresh air and tons of cheer with them to the stage!
The show also features special guests Texas Hill and Caroline Jones who bring their amazing talents to the stage alongside Home Free!
This group has completely ditched instruments, providing a unique musical experience to all who attend a show. With an entirely voice-created acapella soundtrack to back their astonishing vocals, they are sure to impress, as they often fool people into believing that there is a recorded aspect to their shows. There isn't! Each sound is created by one of the artists on stage, providing a rousing experience that will have you wondering how they manage to create their sound. The auditory illusions will trick your mind and entertain!
About Home Free
Founded in 2000, Home Free features the talents of five vocal performers who each bring their own personal flair and talent to the table. Combining their harmonies, melodies, and astonishing showmanship during each song, they have impressed for decades! Each of the performers has professional musical training, including instrumental talent and talents in both writing and arranging music. The group is modeled after a traditional barber shop quartet, with a lead tenor, bass, and harmony voices. Although they have based much of their history on a variety of music, recently they have been pursuing a country music sound. With an extensive discography and hits at their disposal, each show is sure to dazzle.
About the Mansion Theatre for the Performing Arts
This holiday concert takes place at one of the most popular performance venues in the Branson area, the Mansion Theatre for the Performing Arts. Here, visitors will be captivated by an array of limited-engagement shows. As well as the Home Free Warmest Winter Tour, the Mansion is also known for hosting artists like the Bellamy Brothers, Rhonda Vincent, Tony Orlando, and the Gatlin Brothers throughout the year. No matter which show you see, you will be delighted with an expansive stage, state-of-the-art sound and lighting systems, and some of the best showmanship the Ozarks has ever seen!
Spend your Christmas in Branson! With tons of holiday events as well as the joyous holiday celebration at the Home Free Warmest Winter Tour show, you and your loved ones can create brand new traditions in the Ozark Mountain Region.
Reviews

Patti Simpson
Tulsa, OK
✓
Verified Traveler
It was good but expected them to sing more christmas songs. Love the group and their voices
Frequently Asked Questions for Home Free Warmest Winter Tour:
Approximately how long is the Home Free Warmest Winter Tour ?

It lasts approximately 2 hours.

In what theater is the show held?

The Mansion Theatre for the Performing Arts.

What type of parking do you have?

Parking is free.

What is the dress code?

Dress code is casual.