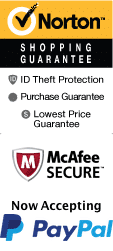 Branson Wine Tasting & Food Pairing Class At Mount Pleasant Winery
3125 Green Mountain Drive Branson , MO 65616

Branson Wine Tasting & Food Pairing Class At Mount Pleasant Winery is no longer available.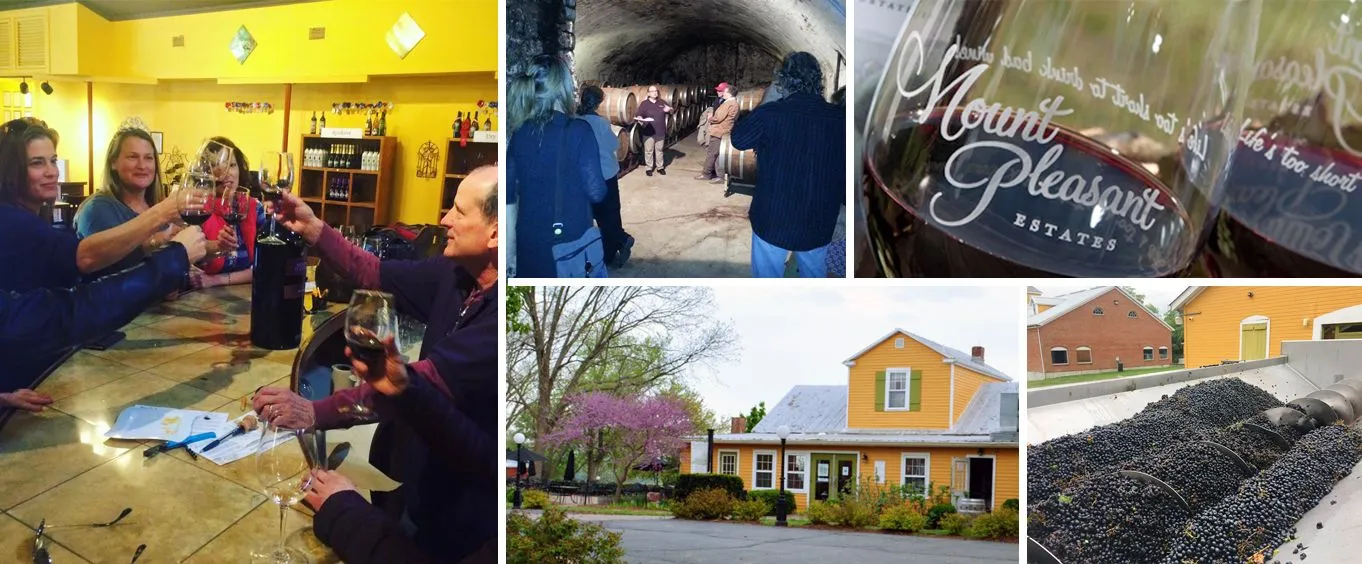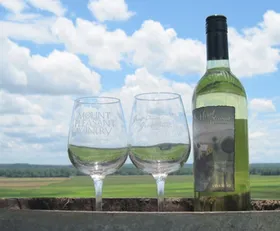 Are you a wine enthusiast who is interested in learning the basics of wine on a fun winery tour? At Mount Pleasant Winery Branson, you have the opportunity to learn how to taste like a pro with their Branson Wine Tasting and Food Pairing Class! This one-hour Wine 101 Class will enhance your appreciation for the art of winemaking as well as teach you the basics of food and pairing. Next time you host or attend a dinner party, you'll blow the other guests away with your knowledge!
Learn how these concoctions are made and sample delicious wines and chocolates at Mount Pleasant Winery's immersive and informative tasting room, allowing for a VIP tour through the flavors of interesting wines. Throughout the experience, you will learn a variety of helpful tidbits about wine tasting including how to properly taste wine through the five 'S's' - See, Swirl, Sniff, Sip, and Savor.
Some of the wines being tasted will include red wine and white wine, Cabernet Sauvignon, Merlot, and Chardonnay. You will also explore wine pairings with certain types of foods, cheese, hors d'oeuvres, or chocolates as well as how to tell the tasting note and other characteristics of each delicious wine. Friends and family will be impressed with this new skill that you've acquired at this lovely local vineyard!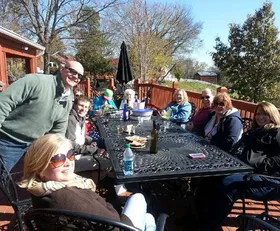 You will learn the fascinating history of the original winery and the second winery that's located in Branson. The winery also offers a complimentary glass souvenir for each class, you will be able to bring home a tangible memento of your trip, not just the newly acquired knowledge. As this is a wine tour, guests must be 21 and older.
About Mount Pleasant Winery Branson
As one of Branson's finest wineries, Mount Pleasant Winery Branson brings some of the finest flavors to the Branson area! This lovely winery is the oldest in the Augusta Appellation. With a rich history beginning with two brothers in 1859, the winery has gone on to create award winning wines and lovely experiences for everyone who visits. Each original cellar is created of wood and limestone from the Ozarks, offering a local flair to the setup. Sadly, during the Prohibition era, the vineyard was set on fire and the equipment was destroyed. The Dressel family purchased the Augusta location in 1966 and completely revamped the winery experience, including opening the Branson location that you will visit on this tour. Today, there are 9 varieties of grapes grown between the two vineyards. The Branson location features a lovely tasting room, classes, holiday events, and more. Visitors can also purchase their favorite wine during the tours.
Whether you are a pinot noir fan or love red wine, there are many flavors to discover! Book today for a one-of-a-kind activity in the Branson area during your next vacation.
Reviews

Robynn Freeman
KCMO
✓
Verified Traveler
"Knowledgeable and friendly!"
Had an excellent time!! Definitely recommend the wine 101 class. Knowledgeable and friendly!

Michael Blinn
Leawood, KS
✓
Verified Traveler
Had an excellent time. The person giving the presentation was very knowledgeable about the wines, very funny and gave a good presentation. I would do this again.

Kenneth Fausnaugh
Belpre, OH
✓
Verified Traveler
"a good time for all who attended."
This class was very informative and a good time for all who attended. The wine was also very good.

Ben Dillman
Springfield, MO
✓
Verified Traveler
"I feel classy and proper at dinner parties..."
This was a very enjoyable tour full of informative wine facts. Previously not being a huge wine connoisseur, i now hold a new respect and interest for gaining wine knowledge. After learning proper techniques for tasting and pairing wine, i feel classy and proper at dinner parties, business ventures, and date nights.
Frequently Asked Questions for Branson Wine Tasting & Food Pairing Class At Mount Pleasant Winery:
Approximately how long could a customer plan spend here?

The class lasts approximately 1 hour.

Is it handicap accessible?

Yes.

Is photography & video recording allowed?

Of course.

For what ages is appropriate?

Ages 21+

Is parking available?

Yes.

What is included in the admission price?

Guests will enjoy a pairing class and receive a complimentary glass as a souvenir.