Almost Famous Murder Mystery Theater formerly Ozark Murder Mystery
Location: Crystal Theatre at the Lodge of the Ozarks,

Description
Almost Famous Murder Mystery Theater formerly Ozark Murder Mystery Photos (12)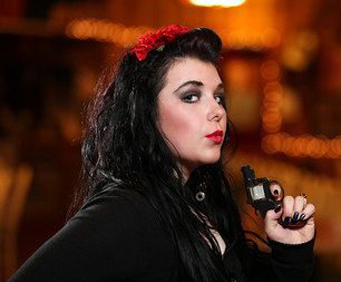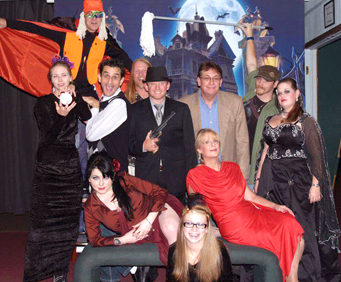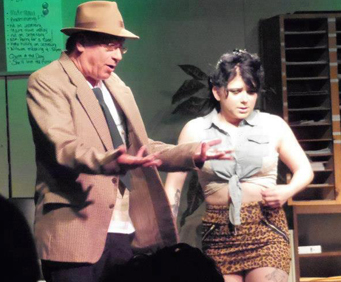 If you are looking for a unique way to spend an evening in the Branson area, then take your seat at the Almost Famous Murder Mystery for a first-class interactive murder mystery.
This show will give you a thrilling evening filled with murder, mayhem, mystery. When you arrive at the cold-blooded crime scene, it's time to get clues and figure out who the murderer is. You'll be led astray by the clever cast if you aren't careful. Food is also available for purchase on site.

The Almost Famous Murder Mystery show takes place at the Branson Central Theatre in Branson, and it is the ideal experience for visitors to the Branson area who love whodunits and mysteries.
Show Descriptions
Spirits (Feb 13-May 24) - Join the cast of Spirits a group of bar patrons, as they try to figure out who murdered one of their own right before a big darts tournament. As they get snowed in and trapped with the murderer, you will need to help figure out the culprit before they strike again.

Killigain's Island (June 5- Aug 23)- When a widowed millionaire decides to take a trip on her yacht, she is shipwrecked on a deserted island with the rest of the crew. When one of them ends up murdered, they have to figure out who the culprit is before they become the next victim.

Stage Fright (Sept 4- Oct 31) - Set in Sin City, this murder mystery takes place in a popular comedy club. The actors and actresses cause personal friction backstage and someone ends up dead. The audience helps to question the remaining cast members in this classic whodunit show.

Home (Wrecker) for the Holidays (Nov 6- Dec 31) - Natalie and Bruce Anderson seem like the perfect couple; however, in their unhappiness, they book flights for tropical getaways during the holidays. A phone call from a family member draws them home for the holidays, where they struggle to keep up their image of perfection. When one of the family is killed, the mystery begins. Who will be next?
Reviews
3.7 | 51 reviews
Janelle Roads
Cantonment, Florida
✓
Verified Traveler
A very fun and inter active theater show. The actors are part of the dinner service and in character always. Quite amusing and with a twist ending.
Rick
IL
✓
Verified Traveler
The wife, kid and i enjoyed the meal and show. We each give it 5 stars and would like to see them again in a future visit.
Henry Escaravage
AL
✓
Verified Traveler
Play was well written, keeping you guessing up to the end, great fun interacting with the cast, and the food was more than enough to eat. A must see!!!
Marge Larsen
Longmont, CO
✓
Verified Traveler
What a great time we had the famous murder mystery dinner theater! The show is well done and the actors/actresses are excellent! How fun to have us all interactive as an audience! Show outshines the food.