Ozark Off Road ATV Adventures
5586 W Hwy 76 Country Blvd Branson, MO 65616
1-800-987-6298
Description
Ozark Off Road ATV Adventures Photos (7)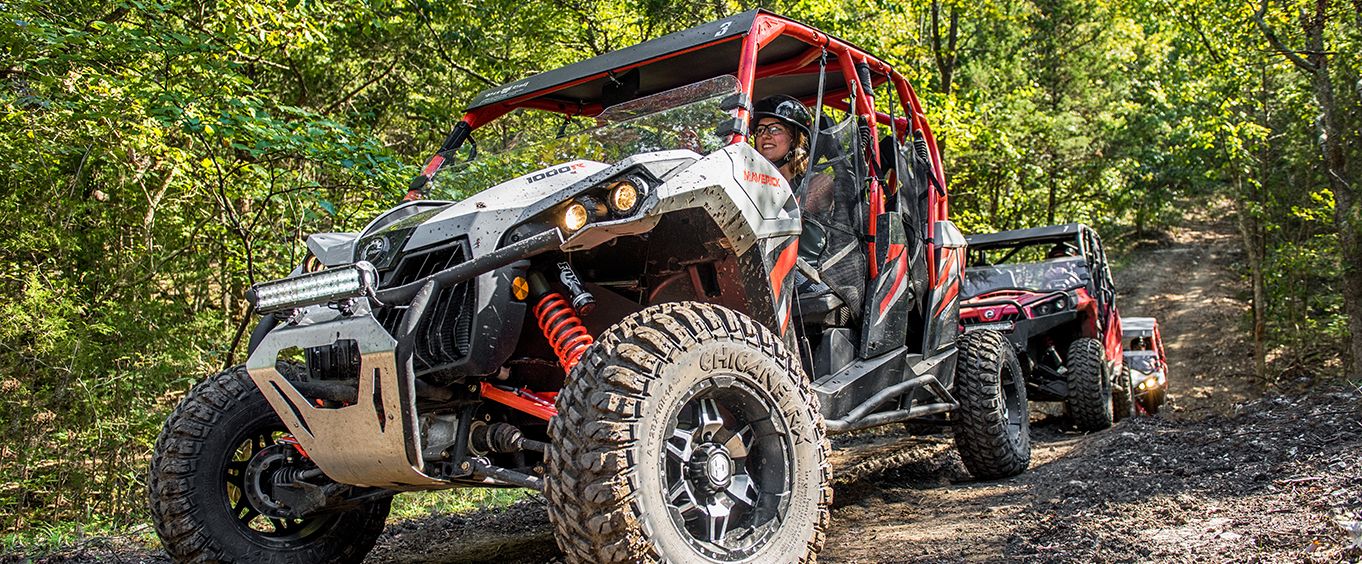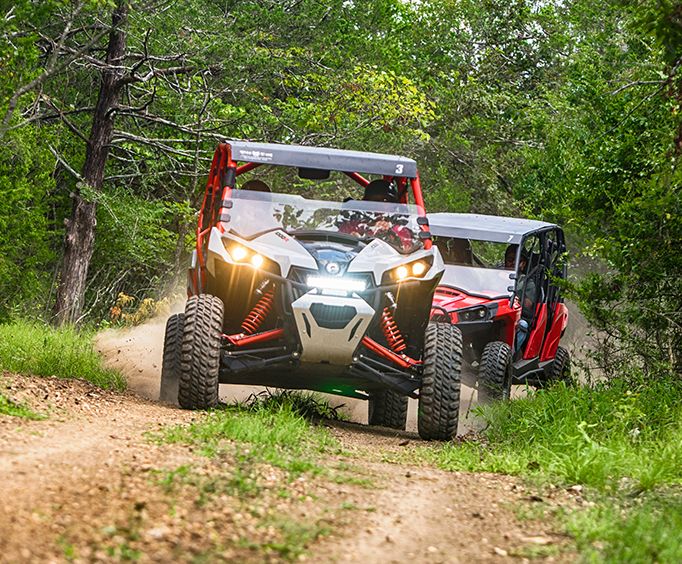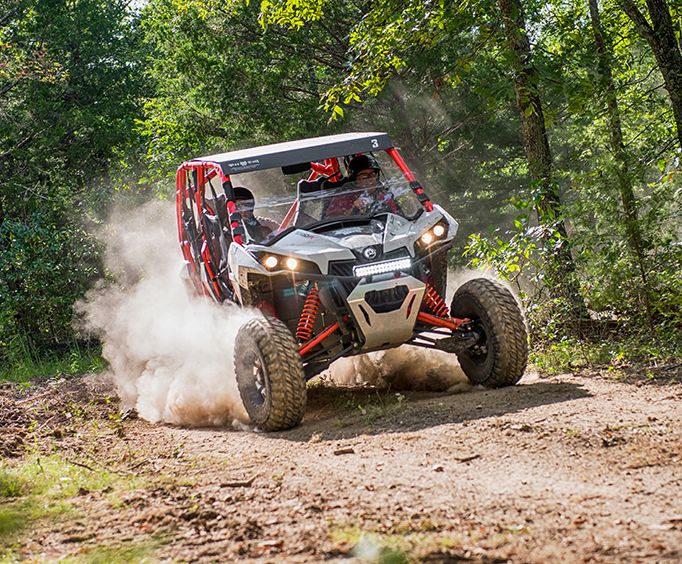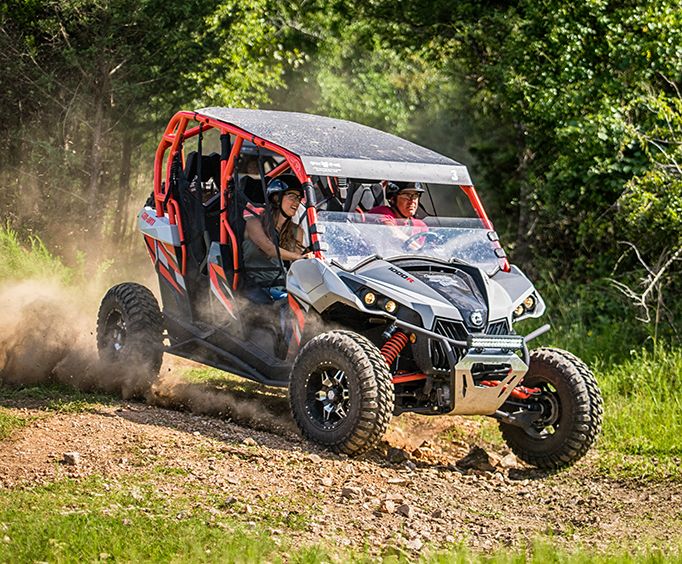 Customer Photos (3)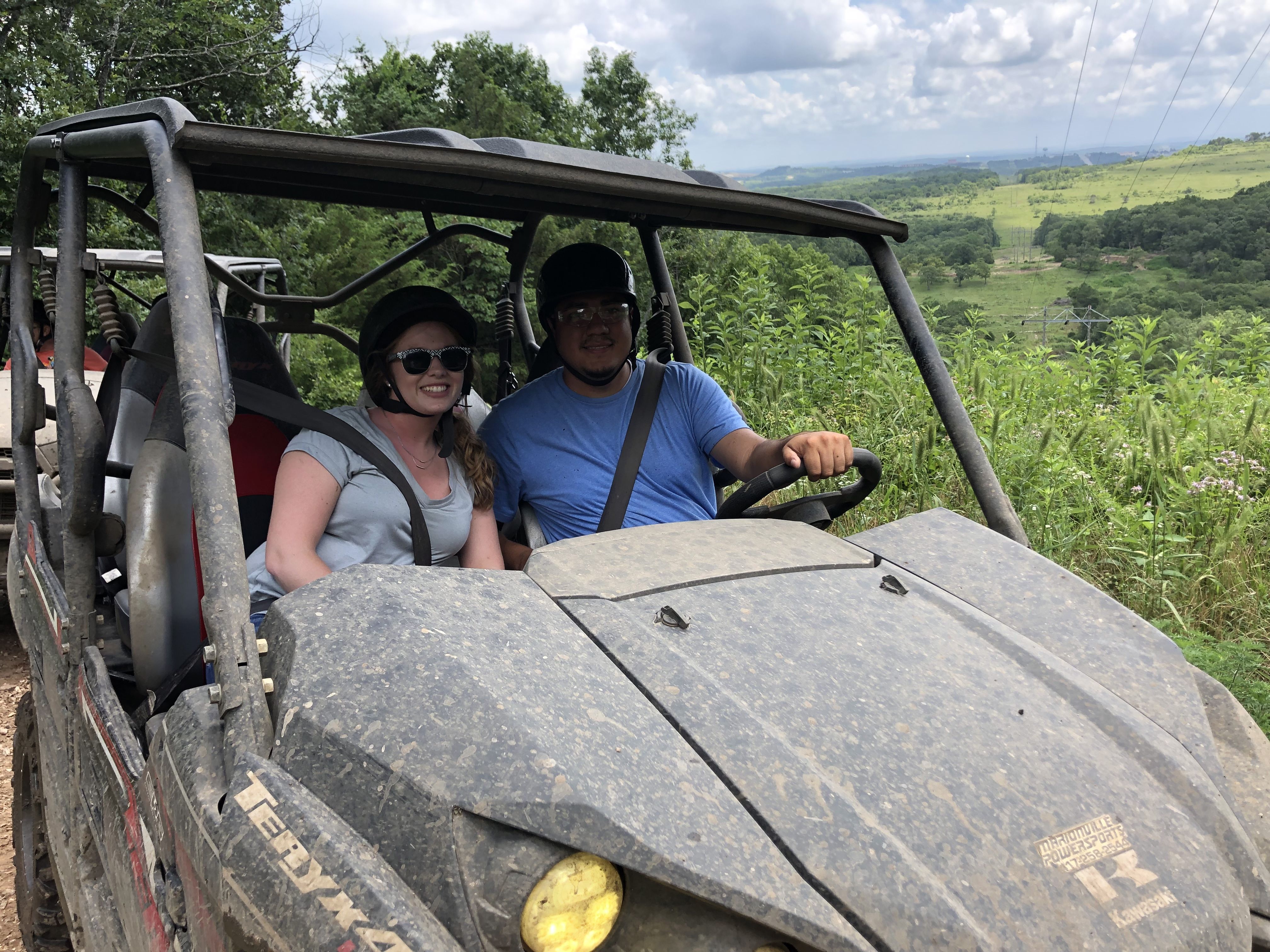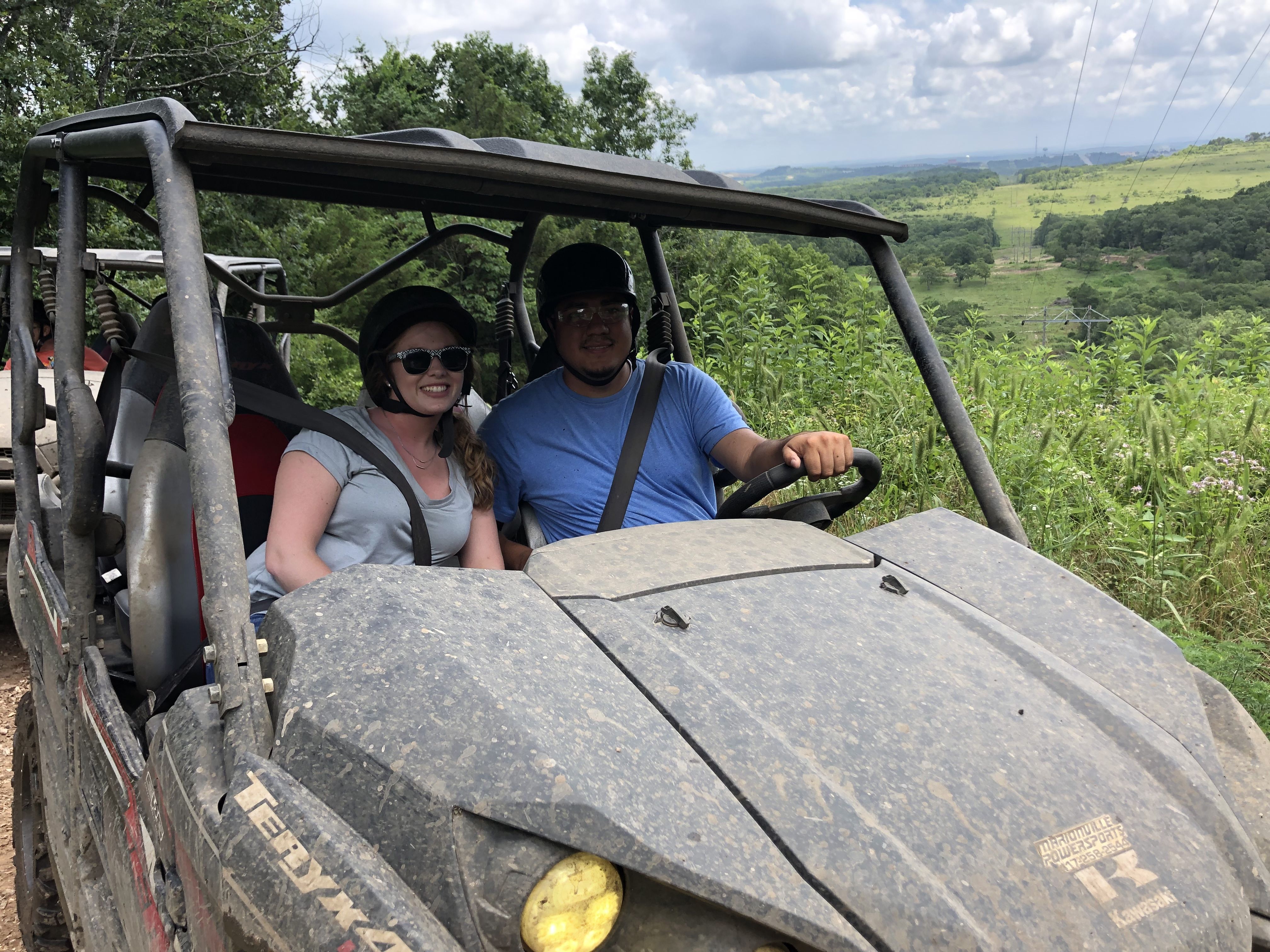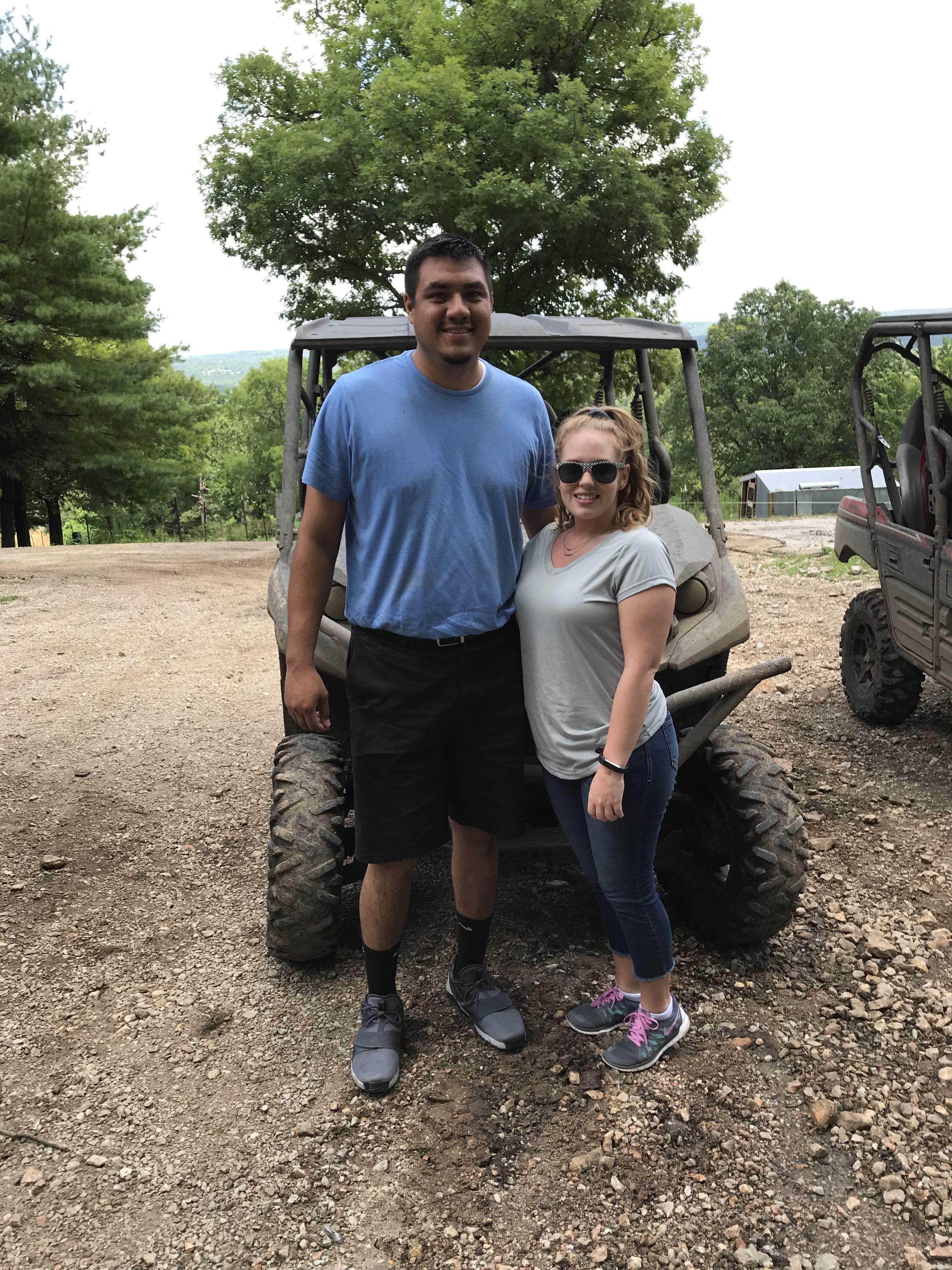 To see some of the best parts of the Ozarks while embarking upon a thrilling journey, take one of the Ozark Off Road ATV Adventures. These excursions take guests out and about for one of the most adventurous and fun tours in Branson. These ATVs are beasts and provide plenty of power that allow you to conquer off-road terrain with ease. Whether you embark upon the 1-hour or 90-minute tour, you are sure to have an amazing time exploring the Branson area. This authentic adventure provides the thrilling experience of kicking up dust along the dirt pathways of the Ozarks, so guests can get dirty while enjoying the fun of the great outdoors.
Follow along after your skilled and knowledgeable Shepherd of the Hills guide while you whiz past the lush forests of the Ozarks area kicking up dust along the way. See the hills up close and get closer to nature on one of these unique tours.
Each tour is preceded by a short instruction period where participants will be taught how to safely operate and handle the off-road vehicle. Helmets are also provided, so rest assured that your adventure will be as safe as it is fun. Because safety is such a priority, all guests must be at least 4 years old to ride, and all drivers must be over 21 with a valid license. Make sure to arrive on time, because you do not want to miss out!
One of these adventures are sure to be the highlight of your Branson getaway, so do not miss out on the opportunity to experience the Ozarks beauty via this magnificent trip.
1 Hour Ozark Off Road ATV Adventure
Enjoy an entire hour of off-roading adventures when you attend this amazing ATV adventure. Filled with adrenaline and excitement, you can be sure that you will have a blast!
90 Minute Ozark Off Road ATV Adventure
This 90-minute off-road adventure is the perfect addition to any vacation! Filled with thrills and fun, you can be sure that you will get the best of your trip when you attend this spectacular adventure!
Frequently Asked Questions for Ozark Off Road ATV Adventures:
What is included in the admission price for Ozark Off Road ATV Adventures?

The price includes the ATV tour and ride!

What level of physical ability is required?

No level is required. Drivers just need a valid license and must be 21+.

What is the policy in case of inclement weather?

The ride will still happen in the rain - it will make it so much more fun!

Is Ozark Off Road ATV Adventures guided or a non-guided timed equipment rental?

It is guided. You will follow your guide on the trail.

What type of clothing is appropriate?

Wear comfortable clothes and close-toed shoes.

What age is Ozark Off Road ATV Adventures appropriate for?

Children must be 4+ to ride.

Is photography & video recording allowed?

Of course! Don't forget your cameras.

Approximately how long could a customer plan to spend at Ozark Off Road ATV Adventures?

Guests should arrive 30 minutes before scheduled time to go over safety procedures. The ATV adventure lasts approximately 1 - 1.5 hours.
Reviews
4.8 | 8 reviews
Tasha Jordison
IO
✓
Verified Traveler
"We had a great time."
It was a lot of fun. It rained the day before our adventure, so it was nice and muddy. We had a great time. Only thing that was difficult, was it was hard to find where we checked in at or if we even were at the right place. It was a big area and lots going on while we were there. Once we got where we needed to be, the staff was very friendly and helpful.
Travis Anderson
AR
✓
Verified Traveler
"Best ATV experience I've had in a while!"
Best atv experience i've had in a while! The trails were alsome! Only thing i wish would of happen different, was if it could have rained while we were out there! Lol other then that great ride!
Tip: Don't let your wife/girlfriend drive!
Michael Pschier
Greenwood, Arkansas
✓
Verified Traveler
"It was awesome."
It was awesome. It was however, very cold! Everyone was friendly and our guide was great! Will be going back when its warmer!
Melissa Buchanan
MO
✓
Verified Traveler
"Tour guide was amazing."
Tour guide was amazing. We had a great time overall. The roads were bumpy and you get very muddy. My kiddo loved it. Only suggestion would be to have a sign. It was very hard to find.
Book Now!