World's Largest Toy Museum
Click for More Information

Exclusive Online Offer: Family Pass Available
(Must purchase in advance online or toll-free at 1-800-987-6298)
3609 W 76 Country Blvd Branson, MO 65616
1-800-987-6298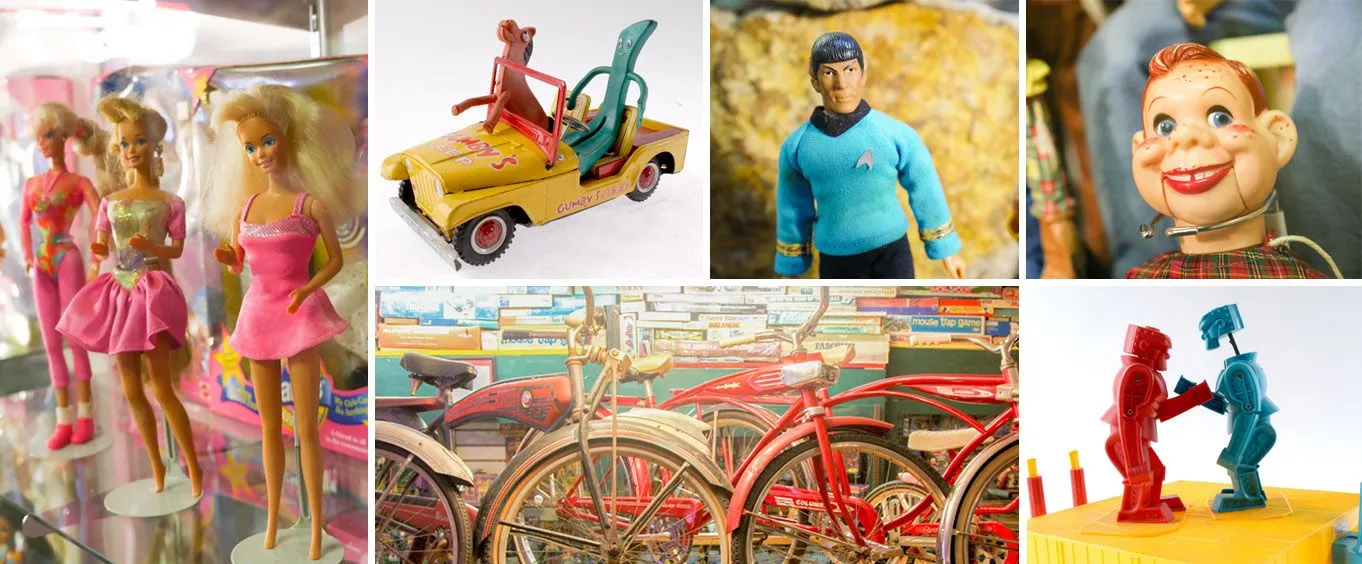 For an interesting and educational Branson attraction, be sure to visit the Worlds Largest Toy Museum Branson. This astonishing center features tons of displays dedicated to preserving your childhood and allowing visitors to take a wonderful and nostalgic trip down memory lane.
The Branson MO Toy Museum Complex features two buildings and five museums, as well as collections of toys that you will not see anywhere else in the world. Guests will also be able to see an astonishing collection of Star Wars and Star Trek memorabilia, Barbies, toy trucks, superhero figures, puzzles, and more. There are more than a million of your favorite toys to see!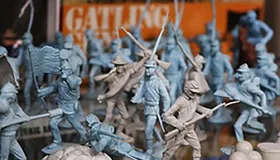 The toys range from the 1800's to today, presenting a unique chance to travel back to childhood. It provides visitors with a look at so many iconic toys that have been used by children for the past two centuries, including numerous antique toy tractors, trains, Pop Guns and even board games like Break the Bank. It is also home to an exclusive collection of GI Joe action figures from the last 30 years as well as BB guns dating back to the 1850s.
Come take a look at various western toys, military toys, Dale Evans and Roy Rogers displays, cap guns, bicycles, planes, trains, lunch boxes, cast iron and tin wind-ups at the Branson MO Toy Museum. Check out some of the other toys that represent performers and heroes from your childhood including Groucho Marx, Shirley Temple, and Tom Mix. Toy commercials spanning from the 1950s to present day are played throughout for an interesting look into what the toy market was like back in the 'good ol days'.
Interactive Exhibits at the Toy Museum Branson Missouri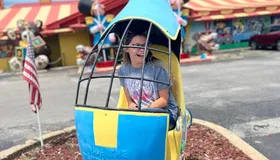 Enjoy a hands-on look at some of these awesome toys with interactive exhibits that will allow you and your kiddos to play with some of the toys of the past at this toy museum in Branson Missouri. You will be able to zoom cars along a Hot Wheels track, build with Lincoln Logs, play checkers, and ride some antique coin-operated rides.
The tours are self-guided and can range anywhere from 30 minutes to a few hours, and guests have the ability to leave and return during the same day. Whether you loved playing with your favorite Barbie doll, collected legos, enjoyed tin toys, or simply want to share the marvelous wonder of different toy collections with your kiddos, this fantastic Branson toy museum is a great adventure! You can even take some of the fun home with you with a stop at the gift shop that offers tons of antique toys for sale. There are couple of other museums on site as well, including the National BB Gun Museum, Harold Bell Wright Museum, World of Checkers Museum, Paul Harvey Jr Museum, and the Stearnsy Bear Museum. world largest toy museum, toy museum near me
Remember your childhood and all of the fun these toys gave you at this two-year Trip Advisor Award of Excellence winning World's Largest Toy Museum complex, and just maybe you'll find the kid inside of you again! Make a Branson vacation out of it and find other fun things to do in the area! You can even book a hotel reservation, whether you want an indoor pool or a cozy Branson cabin, to complete your vacation. toy museum branson mo
Options:
World's Largest Toy Museum Complex
Available Now until 12/31/2024 View Detailed Schedule
Enjoy admission to the World's Largest Toy Museum, which boasts over one million toys from the 1800s to today. Travel back to childhood with this fantastic museum, which will give you a look at just about every famous toy that has been used by children for the past two centuries.
Reviews

Francine Meister
Orlando, FL
✓
Verified Traveler

craig turner
Johns Creek, GA
✓
Verified Traveler
"We would definitely go back on our next visit to Branson."
The museum definitely stands up to its name. The toy museum is a must see while in branson. Plan to spend couple hours there. Toys date back to the early 1900's to now. The museum has dolls, cowboys, cars, trucks, gi joe, cameras, coca-cola, star trek, starwars just to name few. Ho train layout with amazing detail. If you collect hotwheels, they have section with over a thousand cars you can purchase. The highlight of our visit was meeting paul harvey jr. The paul harvey jr. Museum has displays of his childhood with all his toys. The world's largest toy museum is fantastic. We would definitely go back on our next visit to branson.
Tip: Give yourself plenty of time to go through the museum.

Denise Langley
Jonesville, VA
✓
Verified Traveler
Loved this place and would definitely go back again.

Jessica Kneedler
Kansas City, MO
✓
Verified Traveler
"lots of cool stuff to look at"
Nice staff,. Lots of cool stuff to look at, worth the money..Cheap too. !!!!!!!!!Great and affordable gift shop too.
Frequently Asked Questions for World's Largest Toy Museum:
Approximately how long could a customer plan to spend here?

Guests spend approximately 2 hours here.

What amenities are available?

There are two gift shops.

Is it handicap accessible?

Yes, though there are two small rooms only accessible by stairs.

Is photography & video recording allowed?

Yes.

For what ages is it appropriate?

Appropriate for all ages.

Is parking available?

Yes. Parking is free.
Book Now!

Exclusive Online Offer: Family Pass Available