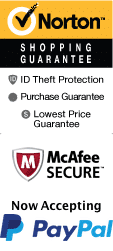 Branson's "Veterans Homecoming" - America's Largest Veterans Day Celebration
For most of America, Veterans Day has lost its fervor. It seems to be just another excuse to take of from a day of work. But in Branson, MO the pride and recognition of our nation's many heroes still rings out loud and clear every year. Touted as 'America's largest Veterans Day celebration', the celebrations in Branson, MO annually provide a place where everyone can come to pay tribute to our many war veterans. Discover the Branson Veterans Day Parade Route and other info for Veterans Week Branson.
Events in Branson, MO During "Veterans Homecoming"
Dozens of various events are held throughout Branson's 'Veterans Homecoming', with a few events such as the Veterans Day Parade and closing ceremonies taking place every year. Although events do chance from year to year, there's always a hand-full of activities to keep the focus on our veterans throughout the entire week of celebration. From light-hearted activities such as hot air balloon displays to more formal events such as various recognition ceremonies, there's sure to be a way for everyone to celebrate Veterans Day as they see fit.
Shows in Branson, MO During "Veterans Homecoming"
Along with the numerous special events planned for Branson's week of celebration and recognition, many of the area shows also take the time to tip their hats to those who've helped keep us safe over the years. Whether through offering veterans free tickets to shows or shifting the entire emphasis of shows towards the topic of our veterans, it seems as if everyone in the Branson area pitches in to make this a truly memorable time for both our veterans and those who come to celebrate our veterans.
From Veterans Registry, helping various veterans that visit the area find lost friends, to the overwhelming amount of activities and events that put rightful focus on the heroic actions of our veterans, every year Branson goes all out to ensure that this special sect of people get the attention and recognition they deserve. Don't use this coming Veterans Day as just another excuse to stay home from work, get out to Branson and book a hotel for the weekend instead, and join in the festive celebration of 'Veterans Homecoming.' Its sure to be a fun, touching time in the Ozarks. Enjoy so many other fantastic activities when you book your vacation in Branson Missouri.