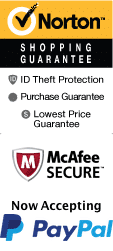 Buckshot Annie's Skillet Cookery: A Delicious Culinary Experience at Silver Dollar City
Nestled within the enchanting Silver Dollar City theme park, Buckshot Annie's Skillet Cookery stands as a culinary gem, offering visitors a delightful journey through the flavors of the Ozarks. This acclaimed eatery not only provides a rustic atmosphere but also serves up mouthwatering, hearty meals cooked in traditional cast-iron skillets. Whether you're craving a taste of Southern comfort food or seeking an immersive dining experience, Buckshot Annie's Skillet Cookery is a must-visit destination at Silver Dollar City.
1. A Gastronomic Adventure:
Embark on a unique gastronomic adventure as you step into Buckshot Annie's Skillet Cookery. The rustic ambiance coupled with the aroma of sizzling food is sure to whet your appetite. The restaurant seamlessly blends modern amenities with hints of rustic charm, providing a cozy and inviting setting for an unforgettable dining experience.
2. Cast-Iron Skillet Magic:
The secret to the exceptional taste at Buckshot Annie's lies in its use of cast-iron skillets for cooking. This traditional cooking method brings out the best flavors in each dish, ensuring that every bite is smoky, succulent, and full of rich flavors. From hearty breakfast skillets to savory lunch and dinner options, the menu offers a range of delectable choices that will please even the most discerning palates.
3. Mouthwatering Menu:
Prepare yourself for a delectable journey through traditional Ozarks flavors as you peruse the menu at Buckshot Annie's. Explore the signature dishes that have become favorites among visitors:
- Breakfast Skillets: Kickstart your day with a hearty breakfast skillet featuring farm-fresh eggs, savory meats, and a medley of fresh vegetables. Indulge in the Buckshot Skillet, packed with country potatoes, bacon, sausage, cheese, and eggs, or try the Veggie Skillet, a delicious blend of seasonal vegetables and aged cheddar.
- Lunch and Dinner Options: When hunger strikes midday, delve into mouthwatering options such as Ozark Fried Steak Skillet, Smothered Grilled Chicken Skillet, or the popular Pioneer Pot Roast Skillet. Each dish incorporates regional flavors, providing a unique culinary experience.
4. Interactive Dining Experience:
Buckshot Annie's Skillet Cookery enhances your dining experience by offering interactive elements that take you beyond just savoring delicious meals. Regular demonstrations by skilled cooks allow guests to witness the art of skillet cooking up close. Learn about the history of cast-iron cooking, gain insights into the unique techniques, and even take part in hands-on experiences to channel your inner chef.
5. Warm Ozarks Hospitality:
At Buckshot Annie's, the friendly staff will make you feel right at home from the moment you walk through the doors. Expect warm Ozarks hospitality, where smiles and excellent service are the order of the day. Whether you're a first-time visitor or a seasoned regular, the staff's genuine enthusiasm for sharing their culinary expertise will ensure an enjoyable experience.
Buckshot Annie's Skillet Cookery offers an immersive dining experience that combines rich flavors, traditional cooking techniques, and warm Ozarks hospitality. Set within the captivating Silver Dollar City theme park, this distinctive eatery shouldn't be missed. So, whether you're seeking a taste of Southern comfort food or an adventure for your taste buds, journey to Buckshot Annie's and savor the flavors that have made it a cherished culinary destination at Silver Dollar City.