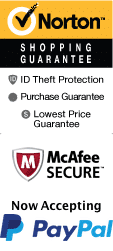 Discover the Flavors of Mexico: The Best Mexican Restaurants in Branson, Missouri
Branson, Missouri, is a melting pot of diverse culinary experiences, and Mexican cuisine holds a special place in the hearts of both locals and visitors. From authentic street tacos to flavorful enchiladas and refreshing margaritas, Branson offers a range of Mexican restaurants that cater to all taste buds.
Cantina Laredo Located at 1001 Branson Landing Blvd, Cantina Laredo offers a contemporary Mexican dining experience with a touch of sophistication. Their menu showcases a fusion of traditional flavors and modern presentations. From sizzling fajitas to signature guacamole prepared tableside, Cantina Laredo delivers a memorable culinary journey. For more information and reservations, visit their website: Cantina Laredo or call them at (417) 334-6062. Be sure to check out all the fun shopping opportunities and fun at the Landing after enjoying a meal!

Casa Fuentes Mexican Restaurant Nestled in the heart of Branson at 1107 W 76 Country Blvd, Casa Fuentes Mexican Restaurant is known for its warm hospitality and authentic Mexican cuisine. With a menu featuring classic dishes like burritos, enchiladas, and chiles rellenos, Casa Fuentes captures the essence of Mexico. To explore their menu and make reservations, visit their website: Casa Fuentes Mexican Restaurant or call them at (417) 335-3869.
If you're craving the bold and vibrant flavors of Mexican cuisine in Branson, Missouri, these restaurants will satisfy your appetite. From the contemporary dishes at Cantina Laredo to the authentic flavors at Casa Fuentes, La Hacienda, and El Charro, each establishment offers a unique dining experience. Embark on a culinary journey through the best Mexican restaurants in Branson and savor the authentic tastes of Mexico right in the heart of Missouri. Mexican food is the perfect fuel for enjoying all of the entertainment, outdoor wonders, and fun of Branson.