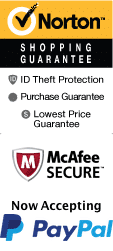 Excitement Awaits: Explore the Casinos Near Branson, Missouri
While Branson, Missouri, is known for its vibrant entertainment scene and family-friendly attractions, nearby casinos offer an alternative avenue for excitement and adult entertainment. If you're seeking the thrill of gaming and the chance to try your luck, the casinos near Branson provide a wide range of options.
The casinos near Branson, Missouri, offer various options for those seeking the thrill of gaming and adult entertainment. Whether you're a seasoned gambler or just looking for some excitement, these casinos provide a variety of gaming experiences, dining options, and live entertainment. Before planning your visit, check their websites for the latest information and availability, and contact the casinos directly to inquire about reservations. So, if you're ready to try your luck and embrace the excitement, head to one of these casinos near Branson and let the games begin! Of course, there are plenty of other adventures to have in Branson from the amazing activities to shopping and dining to the countless hotels to complete your getaway.