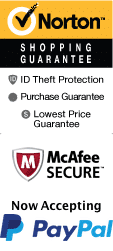 Hotels on the Strip in Branson, MO
Hotels on the Branson Strip: View Some Great Branson Hotels on the Strip
Explore the best Branson hotels! No trip would be complete without time spent on the famous Branson Strip! Also known as 76 Country Music Boulevard, this area offers a variety of entertainment including shows and activities guaranteed to keep the whole family happy! These hotels can be found directly on the Branson MO strip or within walking distance, providing you with direct access to countless entertainment options! Save your family time and money when you reserve your room at one of these conveniently located hotels in Branson.
Beginning near Tanger Outlet Mall and traveling toward the West on Highway 76, you'll find tons of Branson Missouri Strip hotels like:
Hotel Grand Victorian
Whether you want to enjoy the live entertainment, the wealth of outdoor activities, or simply want to 'get away from it all' the Hotel Grand Victorian gives you all of those things in a convenient location. And they provide free afternoon tea! You will be close to Ride the Ducks, Andy Williams Moon River Theater, and the Tanger Outlet Mall.
Windmill Inn & Suites
The Windmill Inn & Suites is just a block from Andy Williams Moon River Theater on the strip in Branson MO. The beautiful windmill styled building is a pleasant change of pace and the abundant amenities feel like a bed and breakfast. Complimentary breakfast, heated outdoor pool and hot tub make for a comfortable stay close to the action.
Gazebo Inn
This Victorian styled hotel offers guests unique atmosphere directly on Highway 76. The pet-friendly establishment offers fantastic views, pool, hot-tub and an on-site restaurant. Guests will find several nearby popular attractions including #1 Hits of the 60's, and the magnificent shows featured at Andy Williams Moon River Theater! Enjoy a day of shopping at Tanger Outlet Mall, and Dolly Parton's Dixie Stampede is only a mile east.
Clarion Hotel at the Palace

Loaded with outstanding amenities and incredible customer service, the Clarion Hotel at the Palace is the perfect hotel for your vacation, and with close proximity to popular attractions, you can't go wrong. From the Clarion you will enjoy easy access to
Hollywood Wax Museum
,
Titanic Museum
, and Ripley's Believe It or Not Museum, all within a mile.
Quality Inn West Highway 76

Travelers staying at the Quality Inn West Highway 76 will find immediate access to the best entertainment the area has to offer. A heated indoor pool provides year-round fun for the whole family, and the hotel's business services offer convenience to those having to work during their stay. Guests will appreciate the fabulous shopping found at the Grand Village Shops, as well as Tanger Outlet Mall, but don't forget the fantastic shows on the Branson MO strip. You'll be stay less than a mile from King's Castle Theatre, Grand Jubilee, and
the Baldknobbers Jamboree
!
Best Western Center Pointe Inn
At the Best Western Center Pointe Inn visitors feel right at home. Enjoy being near the Titanic Museum, Legends Theatre, Starlite Theatre and more. You'll find in-room internet access and satellite television for entertainment between great shows!
Hampton Inn
The Hampton Inn offers guests accommodations right in the theater district. During your stay venture out to the RFD-TV Theatre to catch outstanding shows like the Haygoods, Midwest Country Stars, and 70's Music Celebration! Starring Barry Williams. After taking in all the excitement, relax with a peaceful swim in the hotel's indoor swimming pool, or work-out at the 24-hour fitness center.
Knights Inn & Suites
From this location, you will enjoy easy access to attractions like Hollywood Wax Museum, Grand Country Music Hall, and the Titanic Museum. Amenities include outdoor pool, concierge service, continental breakfast and free daily newspaper. When you need a break from the excitement, you can take a short drive to the natural beauty of the Ozark Mountains!
Visit the Strip Branson MO for amazing entertainment!