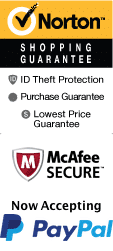 Indulge in Branson's Finest Buffets: A Culinary Delight for Food Enthusiasts
Branson, Missouri, is not only famous for its vibrant entertainment scene and stunning outdoor adventures but also for its delectable dining options. When it comes to satisfying your appetite with an array of flavors, Branson's best buffets are sure to leave you craving for more. Whether you're a local resident or a visitor exploring the area, these buffet restaurants offer an exceptional dining experience.
Branson, Missouri, is a haven for food enthusiasts, and the city's top buffets offer an exceptional culinary adventure. From The Grand Village Buffet's diverse offerings to The Keeter Center's farm-fresh experience, each restaurant provides a unique dining experience that will tantalize your taste buds. Before visiting, check their websites for up-to-date information and availability, and consider making reservations if accepted. Prepare to embark on a delightful journey and savor the best buffets that Branson offers!