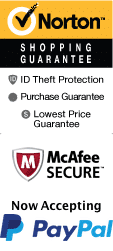 Tips for Inexpensive Travel to Branson, MO
Vacation Packages: There's one key to finding discounted trips, attractions, hotels and shows in Branson: Finding a quality virtual travel agent. With a package deal like the kind offered by BransonShows.com, you can save up to hundreds of dollars, depending on the duration of your vacation. After requesting a free online quote (you won't even have to give out your e-mail address first unlike many major sites), you can see a straight-up figure that explains how much you save using their free service.
Family Passes: If you're wanting to visit Branson and make the most out of your vacation by booking a multitude of favorites, check out one of the family passes offered through VME to ensure that you're getting the best bang for your buck. With these passes, a family of four can see some of the greatest shows in the Ozarks for a discounted price that can help you save money along the way.
Seasonal Choices: You'd probably think that because the beginning of every season is fresh, then it would be pricey, but surprisingly, traveling at the beginning of the season (in February, May or October) saves money.
Plan Ahead: This can save big bucks, especially on airfare. The basic principle here is to 'stalk' different sites that offer discounted airfares. If you have a flexible schedule, then look for when flights drop to unreasonably low rates. With the flexible scheduling on BransonShows.com vacation packages, buying tickets to shows and attractions, and reserving hotels far in advance is far easier than you'd imagine.
Picnics: One easy way to save money is to plan for inexpensive or free meals. You can easily do this by staying at a hotel that offers complimentary breakfast in the morning. Then, make a simple sack lunch for on the go. Eat dinner in a park or your hotel room. It's amazing how much you can save by going to a grocery store for some of your meals. Just make sure that you don't sacrifice quality for a few dollars.
Airfare: How to get to Branson MO? If you're not close enough to drive to Branson, then there are a few ways to cut costs on airfares. The closest airport is in Springfield, but if you're up for a 3+ hour drive, then try flying into Kansas City or St. Louis and renting a car to drive to Branson (double check on car rental costs to make sure this really does save any money).