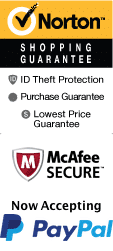 Hilton Branson Convention Center
200 East Main Street Branson, MO 65616
1-800-987-6298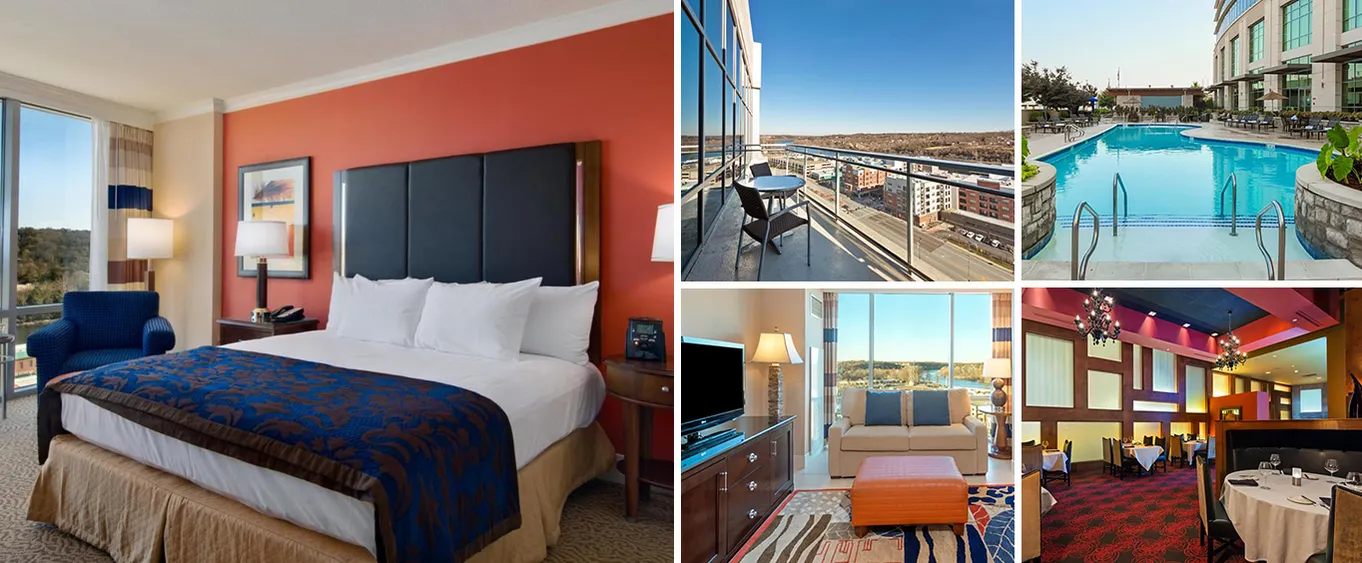 Hilton Branson Convention Center
If you are looking for comfort and luxury while visiting historic Branson, Missouri, be sure to make your way to the Hilton Branson Convention Center, just two miles from the exciting attraction, Dolly Parton's Stampede Dinner, and Show. Along with Dolly Parton's attraction, the hotel is also conveniently located within two miles of Legends in Concert and Shipwrecked Treasure Museum at Branson Landing. The Grand Country Music Hall and King's Castle Theatre Shows are also just a short distance away.
About the Hotel
The Hilton also boasts several exciting amenities including (but not limited to a) indoor and outdoor pool, fitness center, and an on-site restaurant. The hotel, located in historic downtown Branson, is connected to the convention center, so you are sure to be around all of the excitement the city has to offer. The Hilton also offers a concierge for your convenience day or night. With an on-site restaurant, you will be able to enjoy the best room service. If you are mixing a little business in, there are meeting rooms and a business center available.
About the Rooms
When you stay at the Hilton, you will be granted some of the best accommodations. Each of these features is designed to help you and your family to enjoy a remarkable getaway. Just a few of the features include air conditioning, a work desk, mini fridge, and a coffee maker in the room. Guests will also enjoy a clean bathroom with granite countertops and toiletries. When relaxing, visitors will enjoy watching their favorite shows on the 55-inch LCD TV or browsing the internet with the free WiFi.
Staying at the Branson Hilton Convention Center will ensure you have a comfortable and luxurious place to relax during your fun-filled trip to Branson. Explore activities like the The Stampede Dolly Parton Dinner Shows, explore the Titanic Branson, stay at great Big Cedar Resort, and more. After booking your hotels and itinerary, you can even learn about the Branson Landing Restaurants in Branson Missouri with helpful articles. Your vacation in the Branson area is sure to be a blast!
Location Highlights
Downtown Branson is brimming with activities and experiences, and the Hilton located on East Main helps you to stay close to all of your favored adventures, eateries, and theatricals. The Branson Landing is an obvious must-visit place for shopping enthusiasts, as they can leaf through a multitude of shops such as ice cream parlors, Hot Topic, Belk, and even a Build a Bear Workshop to entertain the kiddos. If you are visiting the Branson area, then paying a visit to Branson Landing's shops is a must, and after working up ravenousness strolling around and shopping all day, be sure to grab a seat at the new Paula Deen restaurant which serves up family-style dining with Southern fried chicken, meatloaf, catfish, and more. Many guests elect to stay at the Hilton Hotel as it provides utmost advantages to its guests; as well as being nestled within the heart of the Branson Landing which is chock-full of eateries and shopping locales, the Hilton also has a snack station with snacks, drinks, and vending machine items for sale.
Book Now!