All Hands On Deck! Show

Location: Andy Williams Moon River Theater, 2500 W 76 Country Blvd Branson, MO 65616
1-800-987-6298
Description
All Hands On Deck! Show Photos (7)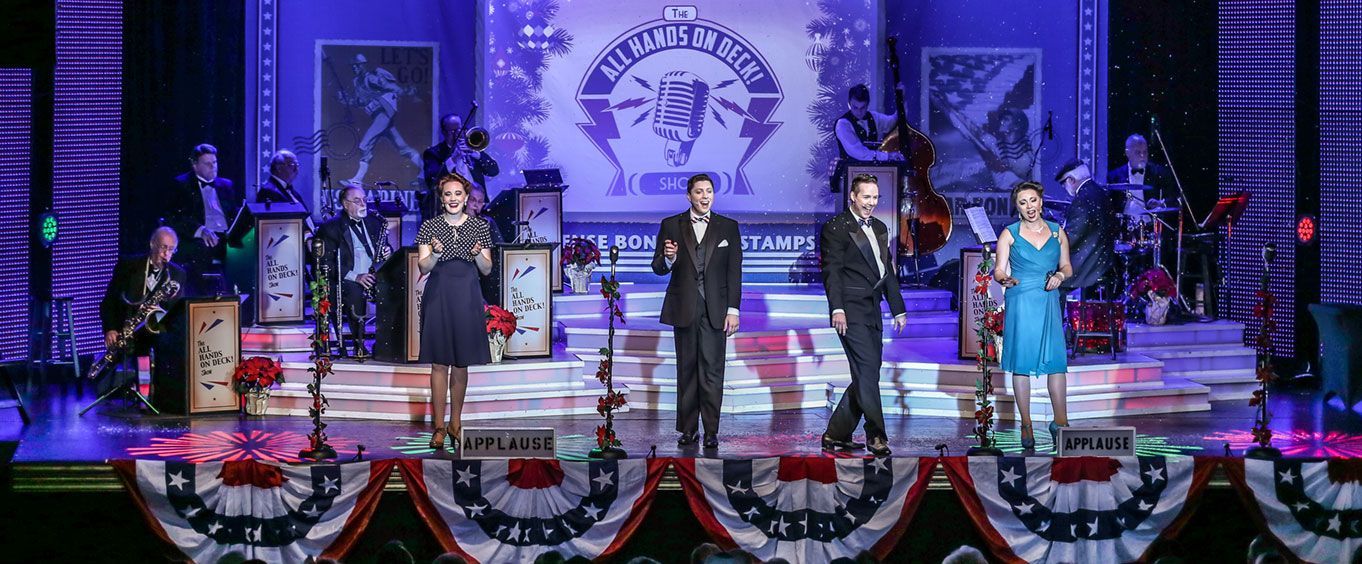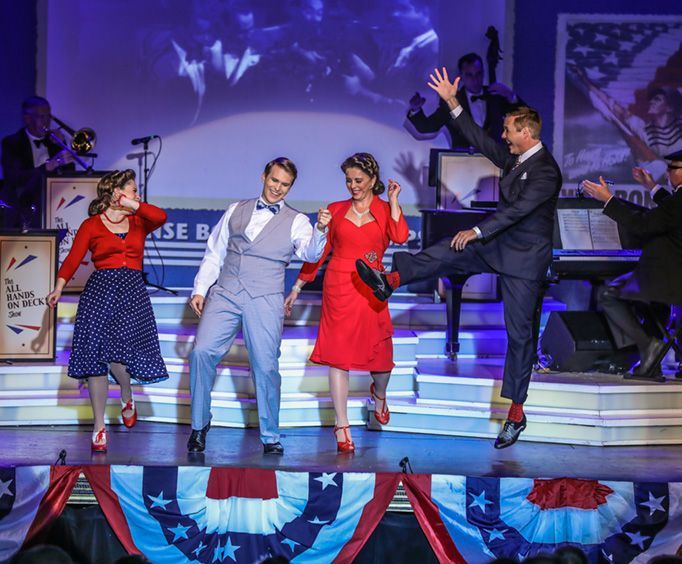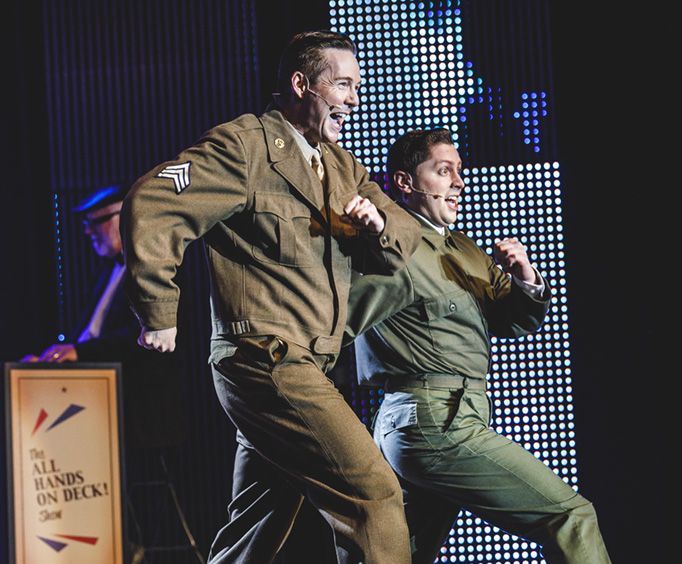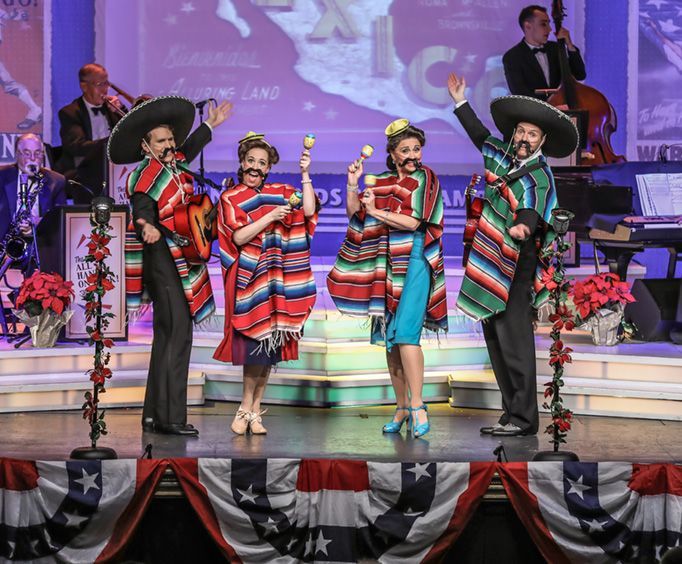 For a patriotic, heart-warming experience in Branson, MO, check out the award-winning "All Hands On Deck! Show." Guests are sure to enjoy this authentic Roadshow & Radio Broadcast from 1942. It's sure to impress as it has been dubbed 'America's #1 Patriotic Show' and has a five year national tour to its name.
The show encompasses the personality of the 1942 era, featuring Broadway veterans Jody Madaras and Valerie Hill, a NY cast, the rich sounds of Branson's Largest Live Orchestra, classic commercials, tight harmonies, Broadway-style tap dancing, and 42 of the greatest American songs ever written - not to mention a full-circle patriotic salute to the American way of life!
MOST POPULAR THINGS TO DO
IN BRANSON MISSOURI
Book Now!