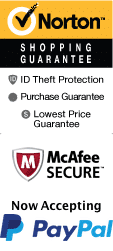 Brett Family Christmas
Location: Dick Clark's American Bandstand Theater, 1600 76 Country Blvd Branson, MO 65616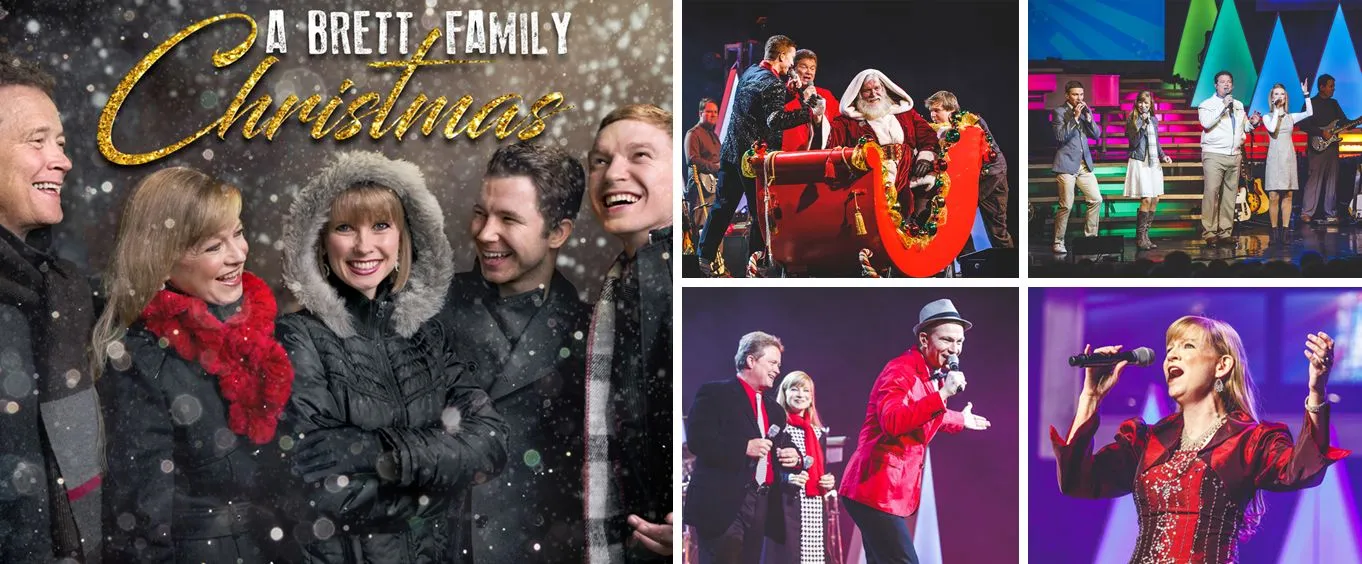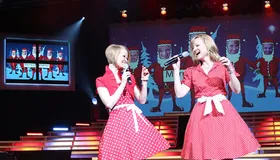 A dynamic performance every time, filled with music, video, dance, comedy, lighting, and more, the Brett Family morning show is an original act with incredible talent. Do not miss out on A Brett Family Christmas and make your Christmas season merry and bright!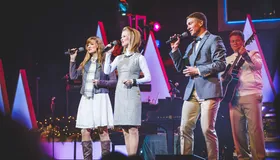 Have a holly jolly Christmas in Branson when you enjoy this kid-friendly Christmas show! With your favorite Christmas song selections, it's sure to be a blast. As they are all singers, songwriters, dancers, and musicians, the five Brett family members have a combined star power that captivates audiences every time they take the stage. This two-hour award-winning Brett Family Christmas show not only brings their family together but will also provide your entire family with memories that will keep you coming back for more. Joining together song, dance, and more the Bretts entertain audiences with classic Christmas music that makes it easy to celebrate the season and create a brand new Christmas tradition in the Ozarks.
Some of the carols you may hear during this awesome show include, 'Deck the Halls', 'Silent Night, 'Rockin' Around the Christmas Tree', and 'Santa Claus is Coming to Town'. Each of these song selections is full of Christmas cheer and is put on by the world-class singing skills of this talented family. Top it all off with a patriotic tribute for a holiday experience the entire family will love!
About the Brett Family
Moving from Washington to Texas and finally settling in Branson, the Brett family has been using their beautiful voices to create music together for years, following their dream wherever it takes them. Performing at Dick Clark's American Bandstand Theater, along with 50 additional shows in locations around the world, the Bretts' dream has been growing larger. With several awards, over 4,000 live performances, and worldwide television appearances to their name, each Brett singer has made a strong presence for themselves in the music industry.
About Dick Clark's American Bandstand Theater
Dick Clark's American Bandstand Theater is the home of the Brett Family Christmas celebration. With a visit to this notable Branson theater, visitors will be treated to tons of entertainment! Whether you are visiting during a holiday season celebration or want to catch one of the many concerts held here, a trip to the theater is a great addition to your itinerary. Each show comes to life with an expansive stage, beautiful costume, and state-of-the-art lights and sound.
A diverse performance from a talented family, the Brett Family Christmas show is one of Branson's premier Christmas productions and one that you do not want to miss. Each of the five members could entertain for hours with a solo act, but whenever they join together on stage, audiences receive an unbelievably enchanting performance. For family fun entertainment full of surprises, come see the Bretts take the stage in Branson. This Christmas classic show is sure to be the best one in the Ozarks! Book your getaway today.
Reviews

Darwin Covington
Walker, IA
✓
Verified Traveler
"This was an awesome show!"
This was an awesome show! Loved it. Amazing talent and great people. Will be making this an annual show to see. I would put it on the top of the list for must see for everyone.

Julie Hall
Orem, UT
✓
Verified Traveler
Fun and wholesome. Thanks! Enjoyed the veterans tribute. The son kept us laughing by referring often to my husband robert.

Marlys Jacobs
Buffalo, MN
✓
Verified Traveler
Very enjoyable show. They have lots of energy and thoroughly enjoy performing. A class act. I would go see them again.

Thom Moyer
Springfield, IL
✓
Verified Traveler
It was a great show. We've enjoyed sharing the dvd we purchased with friends. We especially were moved by the patriotic poem and song by andrea brett.
Frequently Asked Questions for Brett Family Christmas:
What is the dress code?

Dress code is casual.

For what ages is Brett Family Christmas appropriate?

Great for all ages.

Is parking available at Brett Family Christmas?

Yes. Parking is free.

What is included in the admission price for Brett Family Christmas?

It includes the show.

Approximately how long is the Brett Family Christmas?

The show lasts approximately 2 hours.

In what theater is the show held?

Dick Clark's American Bandstand Theater