YOUR PEACE OF MIND IS OUR TOP PRIORITY
Should you need to cancel at any time, you have up to 48 hours from your vacation start date to do so for a 100% future travel credit.
Branson, MO Morning Show
Several popular Branson shows and things to do to choose from start the fun and entertainment during morning hours. With a number of different options ranging from the world-class guitar playing of Doug Gabriel to the hilarious antics of comedians, these are productions that will make your morning memorable. Start the day off on a good note, and check out these different Branson Morning Read More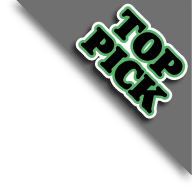 For an unforgettable afternoon or evening, one of the Lunch & Dinner Cruises is the perfect addition to your itinerary.
Available 159 days between May 18 & Dec 31
<
May 22
12:00 PM
4:00 PM
8:00 PM
May 23
N/A
Sold Out
May 24
N/A
Sold Out
May 29
12:00 PM
4:00 PM
8:00 PM
May 30
12:00 PM
4:00 PM
8:00 PM
May 31
N/A
Sold Out
Jun 05
12:00 PM
4:00 PM
8:00 PM
Jun 06
N/A
Sold Out
>
When visiting Branson, Missouri, the Doug Gabriel Morning Show is a must-see musical and comedy show. Located in the Branson Famous Theater, the performance is appropriate for all ages as his family takes part in the wholesome production. Doug Gabriel has been voted 'Branson's Best Male Vocalist" and tours with musicians such as Marie Osmond and Tony Orlando. His show impresses audiences with songs such as country, gospel, pop and rock. He also puts on a high energy show with his guitar, the 'Mufftar.' The family joins in the fun with his daughter performing sing-a-longs with the audience and his son entertaining with comedy skits. The show lasts about 2 hours and 10 minutes and is appropriate for the entire family.
Available 90 days between Now & Jan 1
May 17
N/A
Sold Out
May 18
N/A
Sold Out
May 20
N/A
Sold Out
May 22
N/A
Sold Out
May 24
N/A
Sold Out
May 25
N/A
Sold Out
May 27
N/A
Sold Out
May 29
N/A
Sold Out
May 31
N/A
Sold Out
Jun 01
N/A
Sold Out
Jun 03
N/A
Sold Out
>
The Brett Family Christmas morning show is one that features singing, dancing, and numerous festive decorations for guests to enjoy. The family gathers together while dressed in festive attire, sometimes wearing coats and gloves to blend with the colder weather outside when shows are performed in the morning. Guests can see Santa in his sleigh on the stage while children are sometimes asked to give their requests to the man in red. A few skits are sometimes performed during the Christmas show that are comical and that can get guests into the holiday spirit. Handicap seating is available, and cameras are permitted during the show.
Available 35 days between Nov 1 & Dec 11
Nov 07
N/A
Sold Out
Nov 14
N/A
Sold Out
>