Doug Gabriel Show
Location: Branson Famous Theatre , 645 State HWY 165 Branson, MO 65616
1-800-987-6298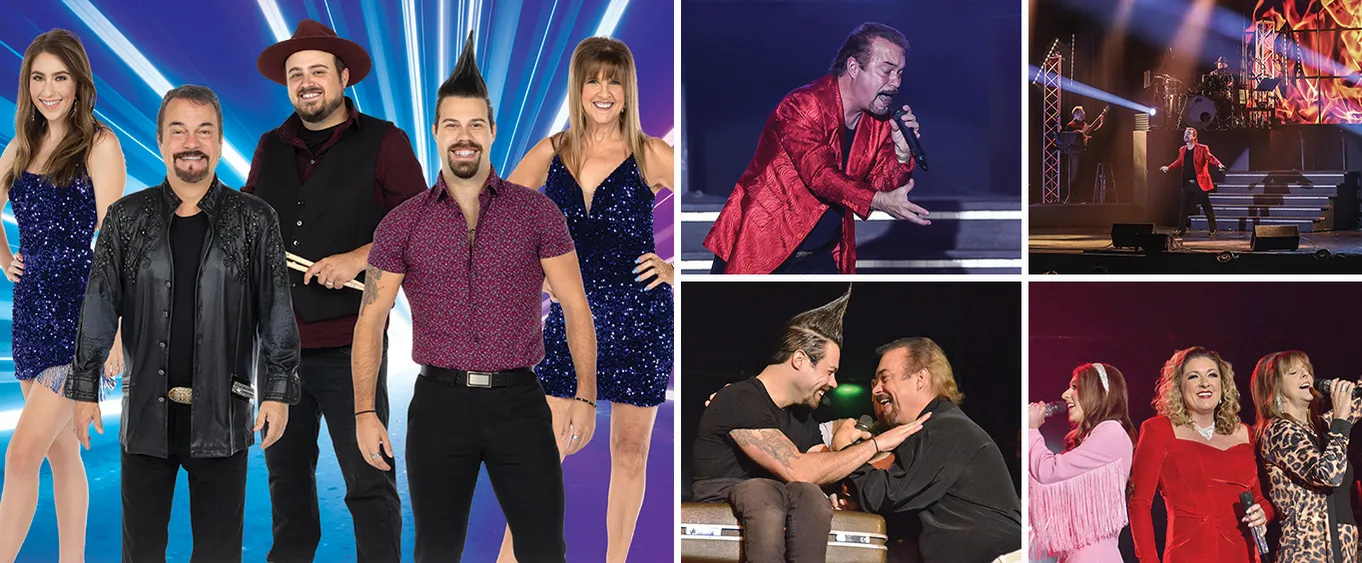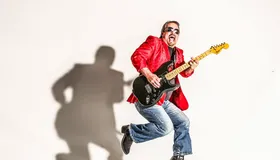 Experience some of the country music, rib tickling comedy, and plenty of fun for the entire family when you see the Doug Gabriel morning show! As one of the most prolific performers in Branson, this entertainer is sure to impress.
This musical and comedic variety and morning show will delight the whole family! With music ranging from genres like country, pop, gospel, rock, and so many others, everyone is bound to find something they can get into. Doug Gabriel will perform covers of songs from artists such as Keith Urban, Garth Brooks, Hank Williams Jr, Whitney Houston, Montgomery Gentry, Prince, Elvis Presley, and many more!
About Doug Gabriel
Doug Gabriel is one of the area's most prolific entertainers, as he has been a showman in the area for decades. Voted 'Branson's Best Male Vocalist' countless times throughout his career, Gabriel not only has a beautiful voice but he also has incredible guitar picking abilities. Not only does he have musical talent but Gabriel is also noted as one of the most compassionate and caring hosts in Branson. He connects with each audience member individually and his music, comedy, and commentary is age-appropriate for all families. He has taken his talent to the road to tour with and opened for terrific musicians like Marie Osmond, Mel Tillis, Tony Orlando, Bobby Vinton, Roy Clark, and Ronnie McDowell. His talents are truly showcased through every song.
About the Show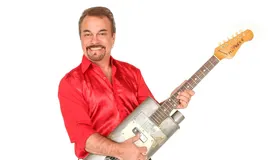 While his fingers fly up and down the guitar neck, Gabriel strums across the only guitar in the world that is fashioned out of a 1969 Thunderbird muffler. With his world famous mufftar, Gabriel plays this unique instrument with a talented cast of world-class musicians to put on a high energy and highly entertaining show. The rest of the Gabriel family joins him onstage for numerous songs and skits. His highly talented wife and daughter will have the audience tapping along with the best female country music stars, and his son will have them busting at the seams with his extremely entertaining comedy skits. Gabriel's character and genuine quality productions have made his show a must-see act in Branson, and one that can be revisited year after year.
About the Gabriel Family
Jasmine

: Jasmine is known for her amazing singing and dancing skills. With contemporary flair, this talented performer is sure to impress!
Cheryl & Doug

: Husband and wife duo, Cheryl and Doug are the featured singer and lead singer of the show. Cheryl also doubles as the show's Master of Ceremonies.
Jordan

: You will have a side-splitting time when Jordan takes the stage! He is the man who brings the comedy, and you are sure to laugh alongside his zany personality and amusing jokes.
Josh

: As the lead drummer, Josh also helps produce the show and has been appearing in the show since he was five years old.
About the Theater
All of the singing action takes place at the beautiful Branson's Famous Theater. This venue is known for bringing some of the finest musical rendition arrangements to Branson, MO! While here, visitors will enjoy comfortable seating and state-of-the-art sound and lighting system that brings each energetic performance to life. Each musician appearing at this theater is dedicated to providing the best entertainment, making for some of the greatest shows in the Ozarks. As well as the Doug Gabriel show, the Branson Famous Theater also houses shows like the famous Baldknobbers and Reza Edge of Illusion Magic Show. No matter which of these amazing productions you see, the entire family will have a blast!
With an artist that values family as much as Doug Gabriel does, this show is unlike any family variety show you've seen. Making sure to change up his show each season, guests are guaranteed something new and exciting each time they attend. See the show that has been a local favorite for ages and allows each person who attends to have an experience in the Ozarks that is unique and special. Don't miss out on seeing him and his talented family as they bring lovely country music, comedy, and fun to the area.
If you are looking for other ideas on what to do in Branson, be sure to check out activities like Wonderworks Branson, The Track Branson Go Karts Branson MO, Ripleys Branson, the Branson Car Museum, Branson's Wild World, Parakeet Pete's, Branson dinner cruise, and Copper Mountain Coaster The Branson Coaster.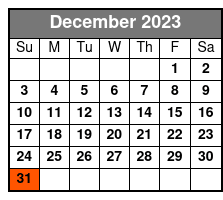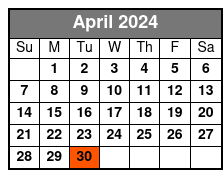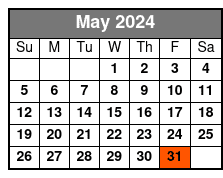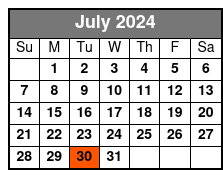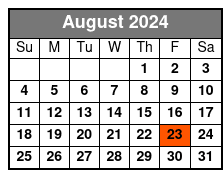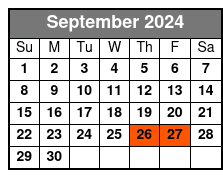 Options:
Doug Gabriel Show
Available 12/26/2023 until 12/31/2024 View Detailed Schedule
Includes admission to the Doug Gabriel Show.
Doug Gabriel Christmas Show
Available Now until 12/30/2024 View Detailed Schedule
Celebrate the holidays with Doug Gabriel at the Doug Gabriel Christmas show!
Reviews

Pat Cash
Danville, IL
✓
Verified Traveler
"One of the best there is to see."
One of the best there is to see. It was so special especially the video of his baby laid in his arms while singing that special song.. The greatest gift, which doug wrote. I hope to make it back again soon. I hold very dear to my heart him and his family coming out to my bus and talking to us. I love hersery...His son. Your wife is awesome and so beautiful and so is your daughter... So much talent. God bless you all.

Beverly Taylor
Blackwell, OK
✓
Verified Traveler
"Don't leave Branson without seeing his show."
Doug gabriel and his family have an awesome show. Don't leave branson without seeing his show. He and his family will provide you with 2 hours of now stop wonderful music, comedy, and great entertainment. Doug has a voice that will amaze you, he is multi-talented and believes in what he is doing and loves sharing music with you.

Buddy Hodges
Granbury, Texas
✓
Verified Traveler
"Doug's show is a must for anyone visiting Branson."
Doug gabriel is the most talented and versatile entertainer i have ever had the pleasure to perform with. Doug's show is a must for anyone visiting branson. Most importantly, he is the most decent, caring, christian man i know.

Jim and Charlene Duncan
Asheville, NC
✓
Verified Traveler
"All of the performers provided excellent entertainment as well as many laughs to remember."
Doug and his family along with the other performers were both an inspiration and delightful entertainment for us. We appreciated the informality of his presentations and his delightful personality as well as those of his family. All of the performers provided excellent entertainment as well as many laughs to remember. May god's presence and strength always be united with those extraordinary gifts that were demonstrated by the gabriel family. Thanks again for making our stay in branson a meaningful one.
Frequently Asked Questions for Doug Gabriel Show:
Approximately how long is the Doug Gabriel Show?

The show lasts approximately 2 hours.

In what theater is the show held?

The show is held at the Branson Famous Theater.

What is the length of intermission at Doug Gabriel Show?

Intermission lasts approximately 15 minutes.

What type of parking do you have?

Parking is free.

What is the dress code?

Dress code is casual.
Book Now!