Dailey and Vincent All American Music Tour

Location: The Mansion Theatre, 189 Expressway Lane Branson , MO 65616
1-800-987-6298
Description
Dailey and Vincent All American Music Tour Photos (2)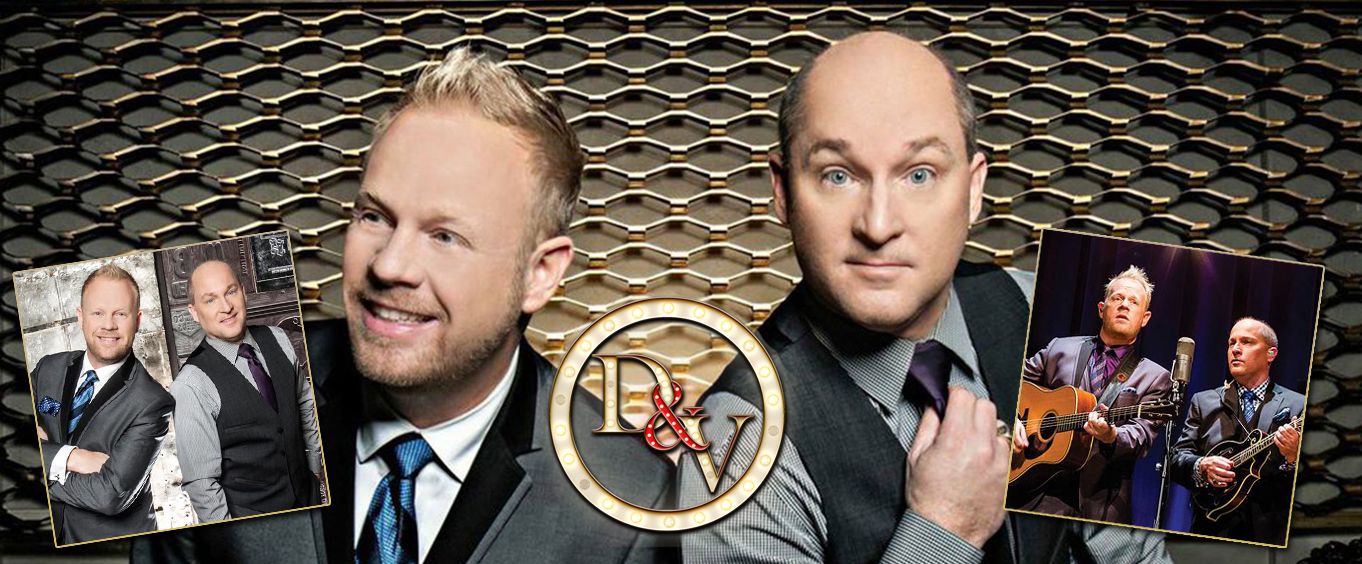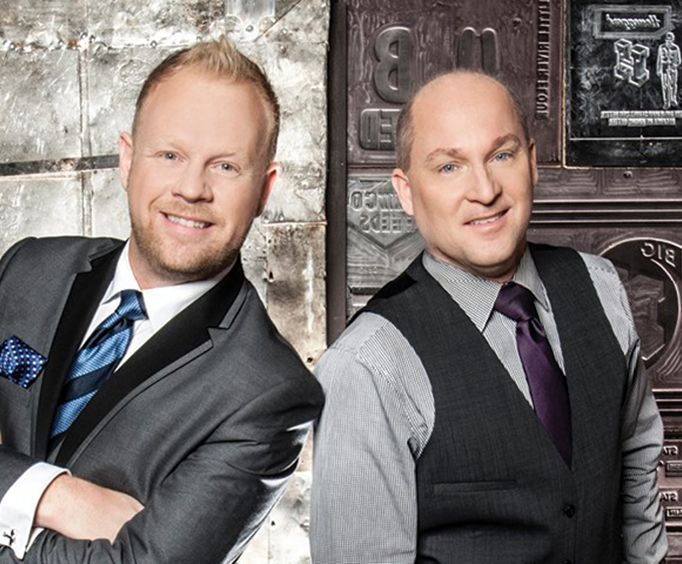 Witness an incredible live performance in Branson from Dailey & Vincent, one of the top bluegrass bands in America.
This brilliant duo will sweep you off your feet with their incredible vocal harmonies, traditional acoustic sounds, and distinctive quality lyrics. With four award-winning studio albums under their belts, Dailey & Vincent will touch on a variety of genres from bluegrass to country and gospel with their amazing show lineup.
These two lifelong musicians will captivate you with their effortless musical abilities and catchy hits like 'Steel Drivin' Man,' 'Brothers of the Highway,' Tomorrow I'll Be Gone' and so much more. These two play more than 115 sold-out shows a year and maintain a strong following of fans from all over the world, so don't miss your chance to see them in Branson.
Join Dailey & Vincent live for an enjoyable evening with two young, yet seasoned musicians who have a flair for individuality and compelling, powerful lyrics.
About Jamie Dailey

Dailey grew up in a musical family performing all over middle Tennessee and Kentucky. He first came into the national spotlight in 1998 as lead, baritone, and tenor of Doyle Lawson & Quicksilver. His success stretched as far as recording with country legend Dolly Parton, five appearances on Gaither Homecoming DVDs and dozens of appearances on many notable artists' albums including Ricky Skaggs' Grammy-winning 'Brand New Strings' album.
About Darrin Vincent
Vincent joined his family band, The Sally Mountain Show, at the age of six and was a member of Ricky Skaggs and Kentucky Thunder for more than 10 years where he was awarded five Grammy Awards and eight IBMA Awards for Instrumental Group of the Year. He's shared the stage with big names like Dolly Parton, Vince Gill, Nora Jones and several others.
Awards and Accolades
Dailey & Vincent is a well decorated vocal group with 13 awards from the International Bluegrass Music Association (IBMA), 23 awards from The Society for the Preservation of Bluegrass Music of America (SPBGMA), three Dove Awards from the Gospel Music Association (GMA) and three nominations for Grammy Awards. Just a few of their numerous awards include:
• Grammy nomination: Best Bluegrass Album for Brothers of the Highway, 2014
• Grammy nomination: Best Bluegrass Album for The Gospel Side of Dailey & Vincent, 2013
• SPBGMA Gospel Group of the Year (Contemporary) - 2009, 2010, 2011, 2012, 2013, 2014
• GMA Country Song of the Year 2013 for 'From My Rags to His Riches'
• IBMA Entertainers of the Year - 2008, 2009, 2010
Reviews
4.8 | 13 reviews
Sharon Hood
Elkhart, IN
✓
Verified Traveler
This is our 2nd time to see dailey & vincent. We thoroughly enjoyed their show. There is so much talent in there group, which is highlighted during the performance. We wanted music & we got it. Can't wait to see them again.
Vernon Neumueller
Garden Prairie, IL
✓
Verified Traveler
"It was a wonderful show!"
It was a wonderful show! Glad we were able to see them.
Allen Elliott
Choctaw, OK
✓
Verified Traveler
"Great show!!!!"
Great show!!!!
Earline Schuppe
Iliff, CO
✓
Verified Traveler
Love their music their music and talents of the band. Disappointed that they had so few cds and only one person's t-shirts available and did not take time to meet the audience before or after the show except for 2 band members.
MOST POPULAR THINGS TO DO
IN BRANSON MISSOURI
Book Now!