Elvis, Orbison, And Cash Tribute
Location: Clay Cooper Theater in Branson MO, 3216 W 76 Country Blvd Branson , MO 65616
Elvis, Orbison, And Cash Tribute is no longer available.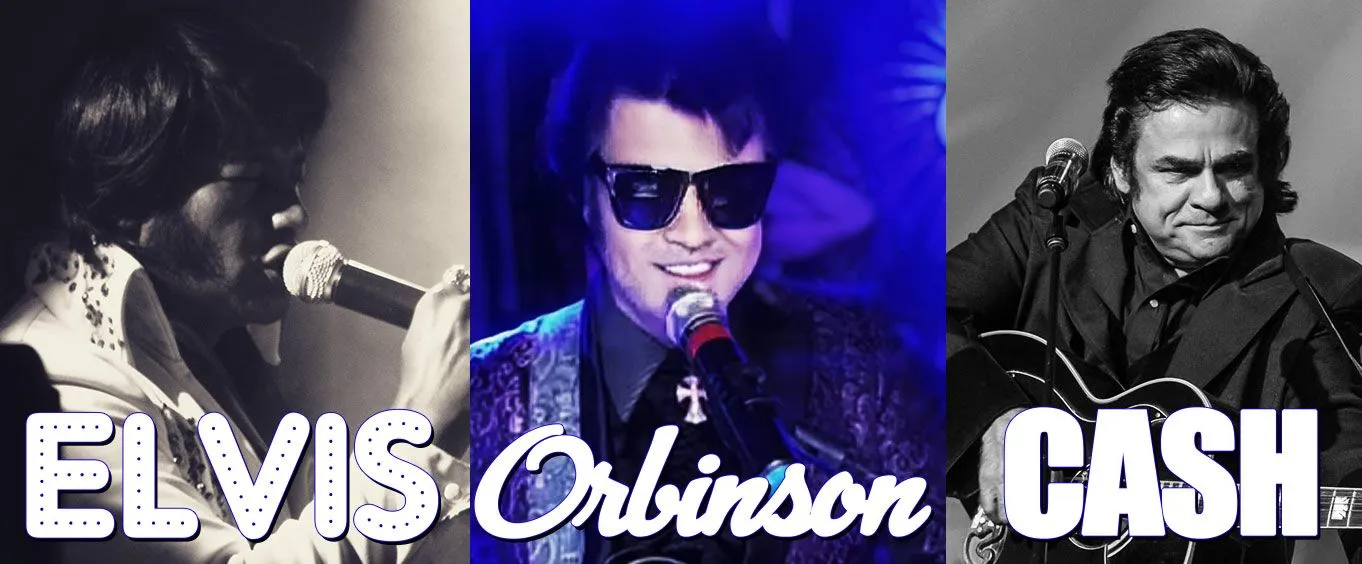 Classic country music and copious amounts of fun await you in Branson, MO! Head to the beloved Clay Cooper Theatre where you'll be able to see the hottest new show in the Ozarks - Elvis, Orbison, and Cash Tribute! This is a limited-engagement experience happening on November 20, 2020, so do not miss out on a great opportunity for entertainment.
This fantastic tribute show completely exemplifies the talents of Branson's finest. The showmanship is high-tier, offering depictions of these fine artists that are sure to impress. Pay homage to these legends by hearing the best of their greatest hits. The show stars NBC's America's Got Talent contestant, Joseph Hall as Elvis Presley, World Tribute Champion Jesse Aron as Roy Orbison, and Legends in Concert's David Allen Eve as Johnny Cash.
These Sun Records legends completely reshaped the music industry from rock 'n roll to the classic country sound that Cash and Orbison pioneered. No matter your tastes, you are sure to have a fantastic time tapping your toes and dancing along to some of your favorite hits. Just a few of the songs showcased during this production include:
Suspicious Minds
Pretty Woman
Walk the Line
And More!
Of course, the show is entirely family-friendly as well, making it the perfect celebration of music from the past. Whether you're a longtime listener of these greats or simply want to get out and enjoy the beloved Branson entertainment scene, this show provides the perfect opportunity! Get your tickets today!
Guests can also browse a multitude of other things to do and see in Branson for the perfect vacation option. Check out hotels, inns, and more to create a full itinerary, or even add on pre-made vacation package bundles. Your greatest vacation yet is waiting!
Reviews

Dianne Behnke
Brillion, WI
✓
Verified Traveler
Great show but was not happy with seeing as a group sat directly behind us and did not have masks on. Also disappointed no roy orbison
Frequently Asked Questions for Elvis, Orbison, And Cash Tribute:
Approximately how long is the Elvis, Orbison, And Cash Tribute?

It is approximately 90 minutes.

In what theater is the show held?

Clay Cooper Theatre.

What is the length of intermission at Elvis, Orbison, And Cash Tribute?

Intermission lasts approximately 15 minutes.

What type of parking do you have?

Parking is free.