Goldwing Express
Location: The Shepherd of The Hills Historic Homestead & Old Mill Theatre, 5586 W 76 Country Blvd Branson, MO 65616-8129
1-800-987-6298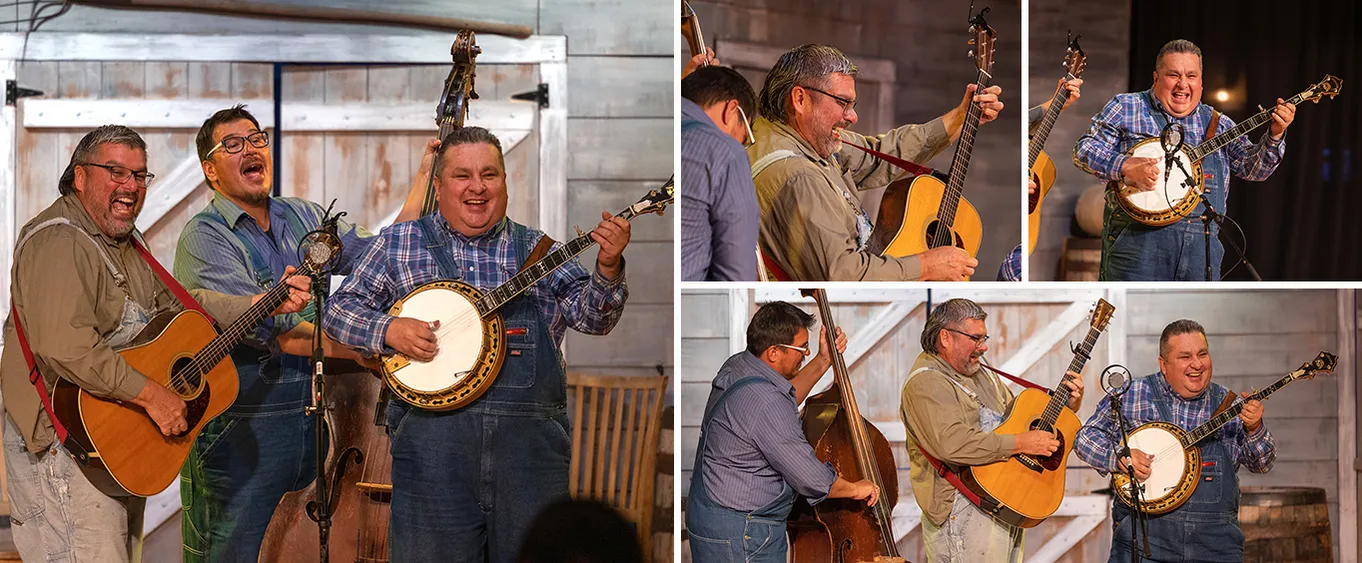 Witness some amazing music at the Shepherd of the Hills Historic Homestead with tickets to see the Goldwing Express band music show live in Branson, MO!
This iconic performance group is certain to impress. Known for their bluegrass sounds and gritty roots, the Goldwing Express brings more than forty years of extreme talent. Its group members are skilled in a variety of instruments, including bass, banjo, and guitar. With some amazing songs, they will serenade the audience with some amazing tunes and help everyone in attendance create some great new memories in the Ozarks!
About the Goldwing Express
Heralding from Oklahoma, the band is comprised of three brothers and their dad. This family venture was named by the matriarch of the family, gaining their name from the Goldwing motorcycles they enjoyed riding in their youth. Staying true to their namesake, they bring an extra breath of vitality and energy into their performances. For forty years, the group has honed their skills.
Each performance holds dedication to their Native American heritage and helps represent the Creek Indian tribe they belong to. Their great music encompasses bluegrass, gospel, and country sounds. They were also nominated for Bluegrass Entertaining Band of the Year by the Society for the Preservation of Bluegrass Music of America. They also were four-time winners of the Valley Star Family Entertaining Band of the Year.
Get ready for some amazing music and tons of energy for your next Branson, MO getaway. With tickets to hear the Goldwing Express play at the Shepherd of the Hills Historic Homestead, you and your loved ones are sure to have a fantastic time. Get ready for some amazing bluegrass in the Ozark mountains!
Reviews

Jack Necessary
Bristol, TN
✓
Verified Traveler
Totally a great show! These guys are real entertainers. They were funny, friendly with the audience and truly great musicians and singers! We would go back to see them!
Frequently Asked Questions for Goldwing Express:
Approximately how long is the Goldwing Express?

It lasts approximately 2 hours.

In what theater is the show held?

Shepherd of the Hills Playhouse Theater

What type of parking do you have?

Parking is free.