Duttons
Click for More Information

Exclusive Online Offer: Family Pass Available
(Must purchase in advance online or toll-free at 1-800-987-6298)
Location: The Duttons Family Theatre , 3454 W 76 Country Blvd Branson, MO 65616
1-800-987-6298
Description
Duttons Photos (21)
Customer Photos (14)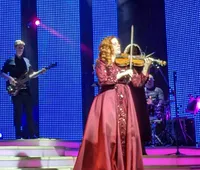 The Duttons Family Theater is known for providing some of the best Branson entertainment and music show productions to all who visit. Do not miss out on all of the musical fun by catching one of Duttons Family Theater shows.
About the Duttons Branson MO Theater
Nestled in the beautiful theatrical district of, the Duttons family theater prides itself on providing some of the best family-friendly shows to the area. Catch an amazing tribute show to classic music, the harmonies of the Duttons, magical productions, and more with the variety of shows offered here. Plus, each show is complemented by the facilities which offer comfortable seating, a gift shop, and a concession stand.
About the Dutton Family Show
Head to this venue in the theater district of Branson to get the full Dutton experience! You'll be amazed by the incredible talent showcased by the talented family of the Duttons as they sing, dance, and play a huge collection of instruments as part of their musical celebration, The Duttons Family Music Show, which is considered to be one of the best things to do in the city. The talent within this group is tremendous! After mastering the violin (at three years old), the kids moved on to the banjo, piano, guitar, and a variety of other musical instruments and are known for their instrumental virtuosity. You're in for a magical surprise when you see this outstanding and amazing family perform on stage. No matter what your musical taste may be, from pop to contemporary rock to bluegrass, this show is going to deliver you smiles. You'll absolutely be delighted at Benjamin's clogging skills. Amy will amaze you with her superb talent and range on the violin, moving from hoe-down to classical. Joshua excels at the harmonica and percussion and possesses extreme musical instrument talent.
Comedy lovers will appreciate Jonathan's antics as he gets the crowd rolling. The musician Abigail plays Banjo, but Timothy plays all the instruments. Judith, Timothy's wife, is an impressive keyboardist, and the rhythm is done by Mom and Dad (Sheila and Dean). These musical performers have made numerous appearances on television and are known for being high energy entertainers with attention to detail with every concert they perform. PBS had a show dedicated entirely to this delightfully musical family, and they made it to the top ten on America's Got Talent. When you combine the amazing musical talent, the side-splitting comedy, and energetic dancers, you have an array of phenomenal performances that are sure to please travelers of all sorts. This is a great addition to any getaway in Branson.
About All Hands on Deck

Experience Branson Missouri with the All Hands on Deck Show is America's #1 patriotic variety show! It is now on its sixth year of touring around the nation and features singing, dancing, and comedy centered around our beautiful country. It is considered an All-American 1942 Roadshow and Radio Broadcast reproduction. The show will also feature commercials from the '40s and '50s and American-written songs. Each song represents patriotic unity and what's good about our country. Some of these songs include America the Beautiful, Rosie the Riveter, Somebody Loves Me, South of The Border, and Yankee Doodle Dandy.
No matter which of these fantastic shows you decide to see, you and your loved ones will have a great time watching the array of wonders offered at Duttons Family Theater. Be sure to check out some of the other awesome Branson attractions to add a little extra flare to your itinerary. You can also pair your Dutton Family Theater tickets with a room at your favorite Branson hotel, with all the amenities to make your vacation comfortable. taylor reed master illusionist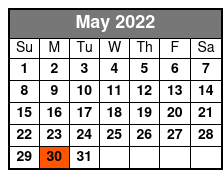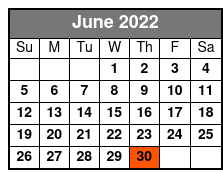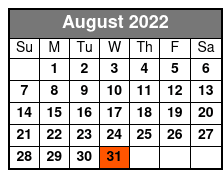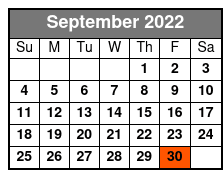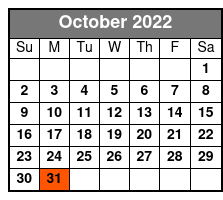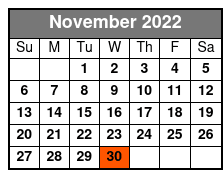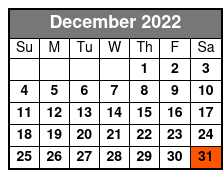 Options:
Duttons Family Show
Available Now until 10/31/2022 View Detailed Schedule
The Duttons Family Show offers Branson visitors a variety show filled with delightful entertainment and amazing musical talent. With numbers that range from gospel to rock and everything in-between, there is something for everyone.
Reviews

Stephanie Cochran
Olathe, Kansas
✓
Verified Traveler
"Enjoyed the show."
Enjoyed the show. Very entertaining.

Shirley Thomas
MO
✓
Verified Traveler
"Enjoyed immensely."

Carol Gruber
MO
✓
Verified Traveler
"the show was outstanding."
Celebrating 80 years of gospel singing - the show was outstanding. They put so much energy and love into each song! We loved their ensemble costuming, a dazzling look for every song.

Jacquelyn Hoy
OH
✓
Verified Traveler
My husband and i attended an afternoon show with another couple. We purposely got tickets to see taylor reed because our friend has studied magic illusions and was interested. What a great choice we made! Of course, i had no know knowledge of how any of the illusions were done and just sad back and enjoyed the show. We all thought that taylor reed was not only a great illusionist, but fantastic entertainer. He was humble enough to make us all feel comfortable and fascinated with his illusions. He is not the pompous, puffed out chest type of entertainer. His wit and humor were perfect. He was always ready with a quick remark that was funny and always fit the situation. We left with huge smiles on our faces. We are so glad we chose this show to see.
Frequently Asked Questions for Duttons:
What is the dress code?

Dress code is casual.

Approximately how long is it?

Shows last approximately 2 hours each.

In what theater is it held?

All shows are held at the Duttons Family Theater.

Do the performers sign autographs and meet the audience?

Yes, some of them do chat with the audience after the performance.

What is the length of intermission?

Intermission is approximately 15 - 20 minutes.

What type of parking do you have?

Parking is free.
Book Now!

Exclusive Online Offer: Family Pass Available