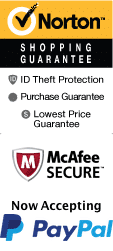 Hughes Brothers Branson Music Show
Location: The Hughes Brothers Celebrity Theater, 3425 W 76 Country Blvd Branson , MO 65616
1-800-987-6298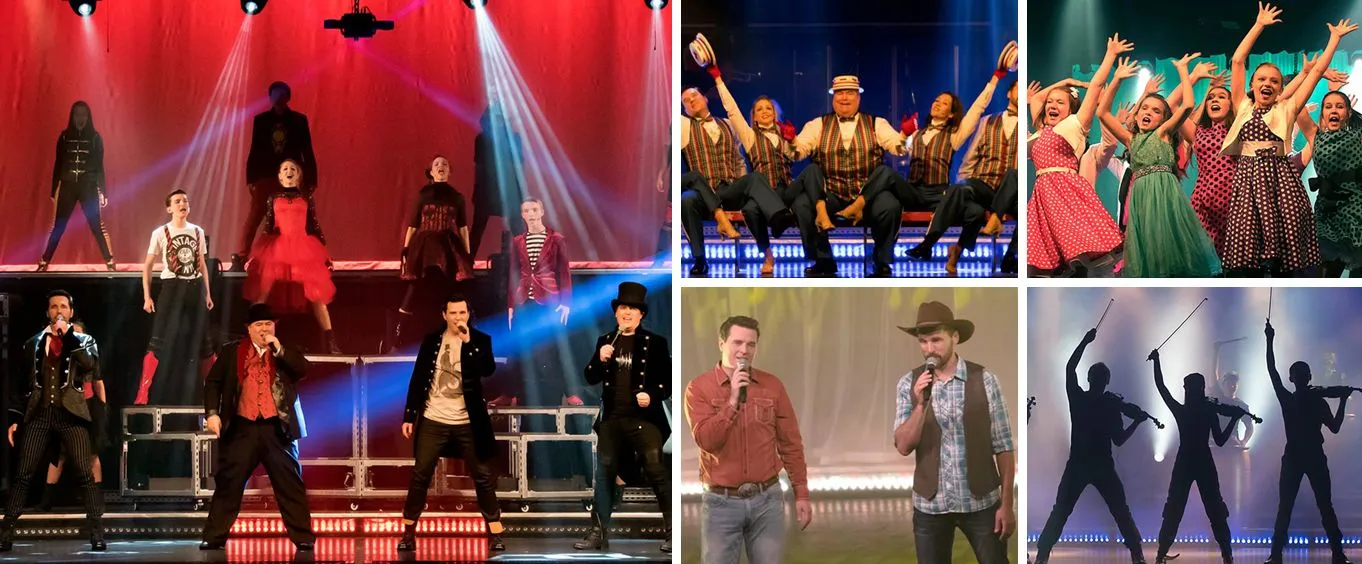 Enjoy a night filled with fantastic entertainment from the most talented family of singers, dancers, and musicians at this music celebration with the Hughes Brothers Music Show in Branson. These five handsome and talented brothers will treat you to a production filled with a variety of music from pop, rock, and country to Broadway, gospel, and hip hop as they dance in unison with grace and style that leaves audiences breathless. This experience is one of the best things to do in the area.
Not only will the singing amaze you, but it features original choreography from multiple different dance styles including waltz and ballet as well as incredible production numbers with state-of-the-art sound and lighting that adds to this amazing performance to make for an unforgettable time.
About the Hughes Brothers Branson Music Show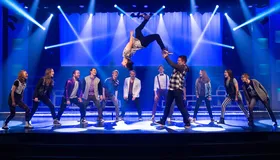 The Hughes family has been performing together for over 28 years, but they started so young that they're all under 40 years old. The brothers' impressive dance moves, inspiring instrumentals and spine tingling harmonies promise to deliver an unbelievable time of music, and their antics add a certain boy-like charm. Each Hughes brother brings his own skill set and charisma to the stage, allowing visitors to witness multi layered musical arrangements, powerful vocals, and musical excellence.
It boasts an award winning live band and a cast of over 50 amazing singers (and growing), as they 'keep it in the family'. Audiences delight when Marty, Jason, Adam, Ryan, and Andy bring their beautiful wives and children, who inherited their folk's many talents, onto the stage to join them. The amount of entertainment brought from such a wide range of cast makes for a fantastic performance that includes exciting dances like waltzes and ballet, a violin segment by the kids, and a lot of infectious comedy. It is complete with moving lights, dazzling costumes, and dynamic productions. You'll be clapping, dancing, and singing with the Hughes Brothers for one of the top activities in the area.
About the Hughes Brothers Branson Theatre
The Hughes Music show is found at the Hughes Brothers theater! Your theatre tickets gain you access to some of the finest shows in Branson, as this venue is known for bringing top-tier instrumental performances to the region. Whether you want to see the classic Hughes Brothers Music Show in Branson or would like to enjoy a tribute show like Re-Vibe, there are plenty of great things to see! The shows held here include Hughes Brothers Country Show, Oh Happy Day, Famous Impressions, and special Christmas shows like Hughes Brothers Christmas. Each musician featured in the captivate with clever artistry and talent to impress Branson visitors. Each show comes alive with vibrant innovative lighting, brilliantly conceived costumes, and a sound system that will entertain and delight.
Enjoy some of the finest Branson performers along with rich harmonies and an astonishing scope of musical genres when you see the world's largest performing family, the Hughes family! Get ready for an event full of entertainment that will easily be fan favorites. After enjoying all of the musical fun, you can find more things to do as well as top activities around the Branson area such as White Water tickets, the Branson Promised Land Zoo, Yakov Smirnoff Branson, Branson's Wild World, the Showboat Branson Belle Dinner Cruise, Silver Dollar City Missouri, Sight and Sound Tickets, Branson MO restaurants, Branson Shows, and more for the perfect Branson vacation! hughes bros branson hugh brothers branson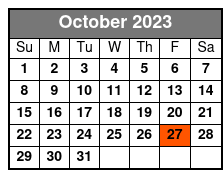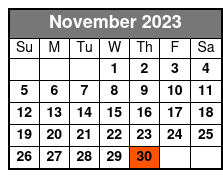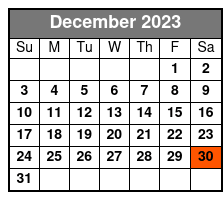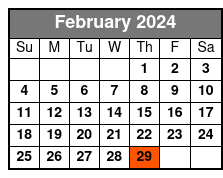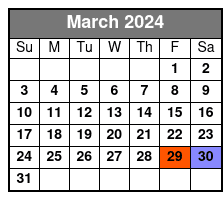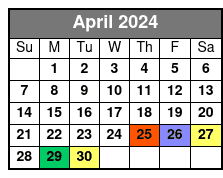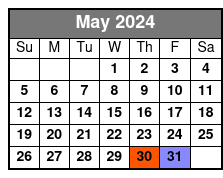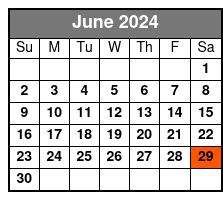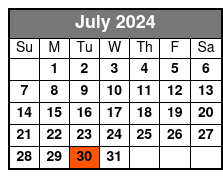 Options:
Hughes Brothers Music Show Only
Available 10/3/2023 until 10/26/2024 View Detailed Schedule
More than 50 singers, dancers and musicians come together on stage to share their talent in one incredible performance. The brothers, their wives and their children join together on stage in this exceptional production, called "electrifying," as harmonies, comedic antics, dance moves, instruments, creativity and brotherly love move audience members.
Hughes Brothers Christmas Show Only
Available 11/1/2023 until 12/30/2024 View Detailed Schedule
Join the Hughes Brothers this holiday season for the fantastic Christmas show. The Christmas experience features tons of festive celebrations, music, and an inspirational and touching homage to the symbols and meaning of Christmas.
Hughes Brothers Music Dinner Show
Available 10/3/2023 until 10/26/2024 View Detailed Schedule
Enjoy amazing music and a delicious dinner at the Hughes Brothers Music Dinner Show! This ticket includes dinner and the show. Kick back and watch all of the fun Hughes Brothers entertainment while you dine on a delicious three-course meal, featuring a salad, entree, and a delectable dessert.
Hughes Brothers Christmas Dinner Show
Available 11/1/2023 until 12/30/2024 View Detailed Schedule
This ticket option allows guests to see the amazing Hughes Brothers Show and enjoy a delicious Christmas-themed dinner. It is the perfect way to marvel at the seasonal fun at the theater while creating new traditions in the Ozarks.
Hughes Brothers Country Dinner Show
Available Now until 12/20/2024 View Detailed Schedule
Head to the Hughes Brothers Theater to experience the Hughes Brothers Country Show, a brand new 2020 production that is sure to be a blast! Enjoy some of the best classic country music while enjoying the talents and rich harmonies of Hughes Brothers Theater's finest performers. Guests of all ages are sure to delight at the show, so come out and tap along to the music at Hughes Brothers Country Show! This ticket also includes a delicious boxed lunch featuring pulled pork, baked beans, and coleslaw.
Reviews

Carol Streyle
Sioux Falls, SD
✓
Verified Traveler
Best show in branson. The remarkable talent of this family, the stage full of children and grandchildren sharing their faith and the variety of music shared is wonderful!

Sue Hayman
Sun City, AZ
✓
Verified Traveler
"So much more than I expected!"
So much more than i expected! What a talented family. This was a very enjoyable show, not a corny show! We will recommend this to others and would plan on seeing their show again, anytime of year.

Reidyth Daech
Granite City, IL
✓
Verified Traveler
"Best show we've ever seen in Branson"
Best show we've ever seen in branson. The family is unbelievably talented -- the children are exceptional -- we have been raving about the hughes show since we got home. Couldn't have been better. Amazing indeed.

Arline Wilson
Washington, MO
✓
Verified Traveler
" Highly recommended show"
We thoroughly enjoyed this show. The music, dancing and family presence is completely branson. What a talented family. Highly recommended show for everyone.
Frequently Asked Questions for Hughes Brothers Branson Music Show:
What is included in the admission price?

The ticket includes the show and pulled pork sandwich dinner. Show only ticket does not include the dinner.

Approximately how long is it?

It lasts approximately 2 hours.

In what theater is the show held?

Hughes Brothers Theatre

What type of parking do you have?

Parking is free at the theater.

What is the dress code?

Dress code is casual.

When is the meal served at Hughes Brothers Branson Music Show?

The Hughes Brothers show dinner is a sit-down candle-lit dinner served before the show.
Book Now!