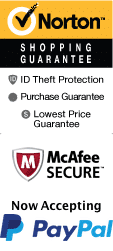 Kirby VanBurch Magic Show
Location: Crystal Theatre at the Lodge of the Ozarks,

As of 2015 Kirby is no longer playing in Branson.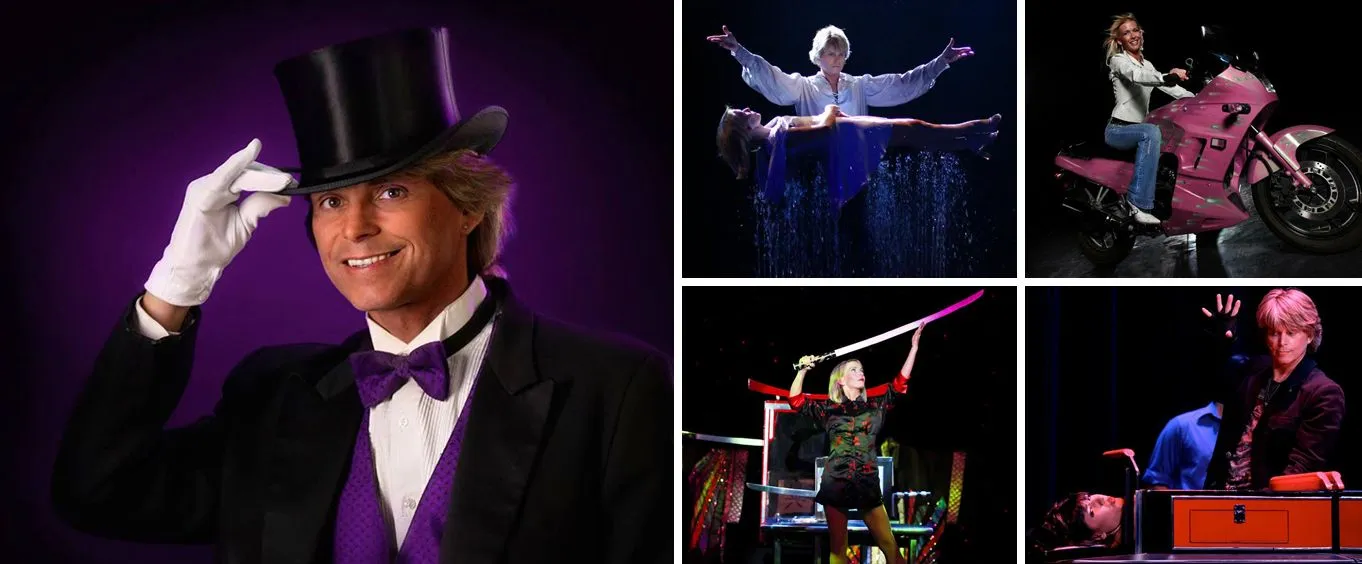 Now, in Branson, one of the world's most accomplished magicians, Kirby VanBurch takes the stage where he will baffle you with his sleight of hand illusions, his card tricks, his sword play, and evitation and more during this awesome magic show! Experience how Kirby has perfected his craft over the years as he gives you a glimpse into the world of magic with unbelievable feats. He'll leave you perplexed at how he pulls off illusion after illusion with ease.
After years of large scale illusions and magic tricks, Kirby is in Branson, and now introducing a more intimate magic show, as he invites you and your family to experience his illusions up close and personal right before your eyes. Joining Kirby onstage is the lovely Bambi VanBurch, the world's most awarded female magician. Her astonishing mind-reading skills will have you wondering just how she does it when she recites the serial number off a ten dollar bill plucked from the audience and correctly identifies random audience member's belongings, all while being blindfolded on stage.
These two seasoned performers spend the majority of the show down in theatre aisles, so watch out! You just may be selected to join in the act! And you really won't believe these mind-boggling illusions! For the best vacation experience in Branson, be sure to check out other
things to do
in the area!
About Kirby VanBurch
At the age of seven, Kirby's love for magic began when he performed more simple tricks for friends and family. His passion for magic grew, and since then, he has been entertaining audiences with unbelievable illusions, mastering bigger and more difficult illusions as he goes. Kirby moved to Las Vegas and became the youngest star in downtown 'Glitter Gulch,' and his success quickly followed. Large crowds flocked to his Nevada productions, and he gained national attention with a death-defying escape stunt that resulted in his induction into the Ripley's Believe it Or Not! museum. He traveled the world performing in more than 37 countries and after he was invited to perform at the Royal Palace in Thailand, The Princess of Thailand nicknamed him "The Prince of Magic.'
About Bambi VanBurch
At the age of 5, Bambi started her dance career, and through high school and college, she continued dancing on dance teams. In 2002, she auditioned for the Kirby VanBurch show, and began performing as a dancer and assistant, working her way up to the leading female magic assistant. Falling in love with the art of illusion, Bambi perfected her craft, and from 2007 through 2009, earned awards like as 'International Female Magician of the Decade,' and 'International Female Magician of the Year,' and at NBC's World of Magic Awards, she earned the title, 'Illusionist of the Year.'
Reviews

joseph casillas
San Antonio, TX
✓
Verified Traveler
Great show, wonderful act, was amazed!

Thomas McKeever
Sebring, Florida
✓
Verified Traveler
"Fast paced illusions that leave you wondering how'd he do that? "
Fast paced illusions that leave you wondering how'd he do that? Kirby's wife's magical talents provide variety.

Stephanie Hyde
Manns Choice, PA
✓
Verified Traveler
"the show was top notch."
The show was top notch. I would recommend this show to anyone. Kirby and bambi was superb and entertaining. I also loved that he shared his christianity and his love for christ in the show. He was as good as anyone, even david copperfield. We loved it!!!!

James McGuire
Lexington, OK
✓
Verified Traveler
We go to the show at least once a year. We love it.