Queens of Soul Branson Mo
206 S. Commercial St Branson, MO 65616
1-800-987-6298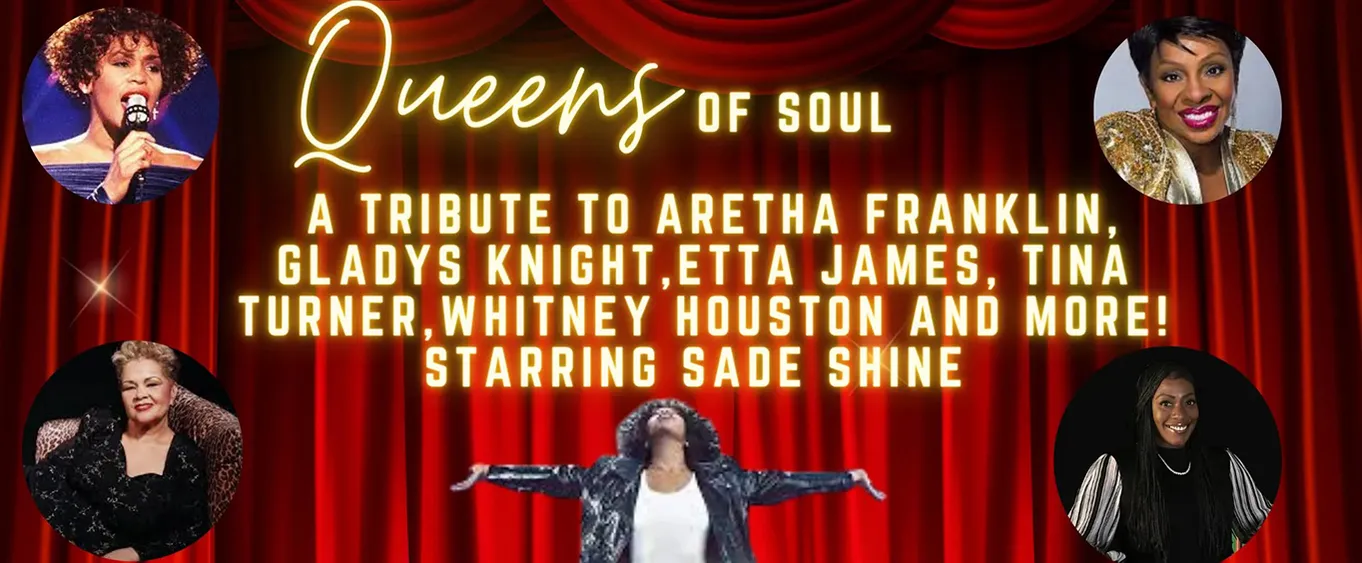 Branson, MO is known for being one of the best places to go for entertainment and music shows. At the Hot Hits Theater, guests can experience an array of amazing shows including the brand new Queens of Soul production. This brilliant show is the perfect option for music lovers visiting the Ozarks.
About the Show

Step inside the beautiful Hot Hits Theater and find your comfortable seat. As you watch the curtain open, you will be presented with some of the best tribute music in Branson, MO. This Queens of Soul show is dedicated to soul music and the female performers who made it so memorable. Whether you grew up listening to these soulful sounds or are introducing your family to the genre for the first time, this unique production is certain to delight and impress. Tap along with hit songs from artists like:
Aretha Franklin
Gladys Knight
Etta James
Tina Turner
Whitney Houston
Each of these amazing songs is performed by the extremely talented Sade Shine. Sade Shine dedicates herself to bringing the beloved essence of these Soul Queens to the stage. She has been an American Idol contestant in her career, has performed as Ursula in Disney's The Little Mermaid Broadway Musical, and is one of Branson's prized performers. Each song she brings to the stage is filled with energy and charisma as well as talent that pays homage to the original artists. This incredible performer is certain to entertain and impress.
About the Theater

All of this tribute music fun takes place at Branson's Hot Hits Theater. This venue is known for bringing some of the best music to the Ozarks, from its Soul Queen production to favorites like A Tribute to Motown Downtown, Doo Wop & More, and Platters Golden Sounds. Each production is dedicated to the artists that revolutionized the music industry, and guests can enjoy the talent of Branson's best performers. The lovely theater comes equipped with a wonderful sound and lighting system to highlight each performance, and the showmanship is on par with the best Branson productions.
Do not miss out on an amazing evening of fun and the soulful sounds of the Queens of Soul. This awesome tribute show brings the music of Aretha Franklin, Gladys Knight, and more to the stage. Combine it with other amazing Branson shows and activities for an unforgettable Branson vacation.
Frequently Asked Questions for Queens of Soul Branson Mo:
Approximately how long is the Queens of Soul Branson Mo?

It lasts approximately 2 hours.

In what theater is the show held?

Hot Hits Theater.

What is the length of intermission at Queens of Soul Branson Mo?

Intermission lasts approximately 15 minutes.

What type of parking do you have?

Parking is free.

What is the dress code?

Dress code is casual.
Book Now!