Shoot for the Stars Mini-Golf

3110 West 76 Country Boulevard Branson, MO 65616
1-800-987-6298
Description
Shoot for the Stars Mini-Golf Photos (7)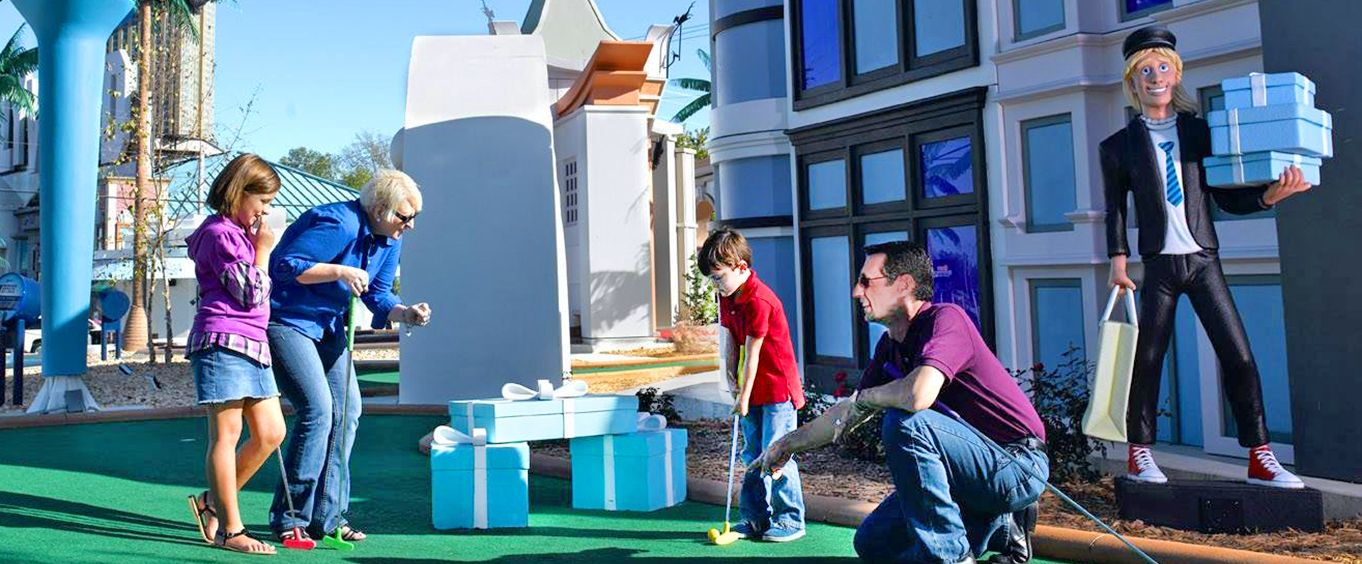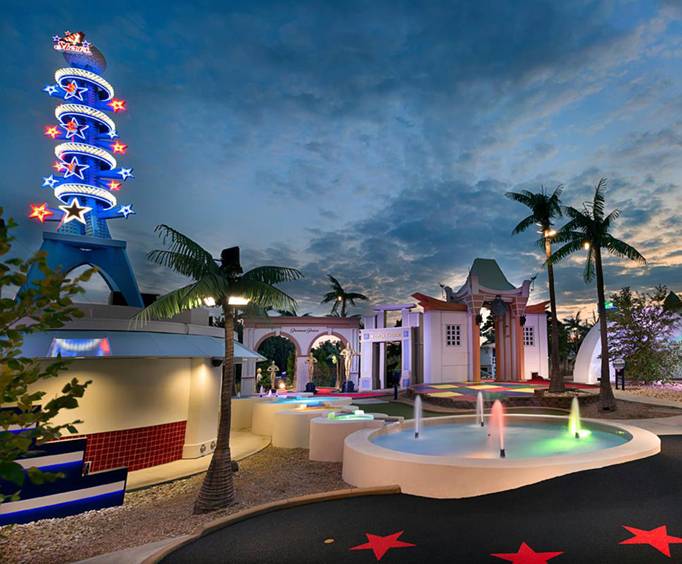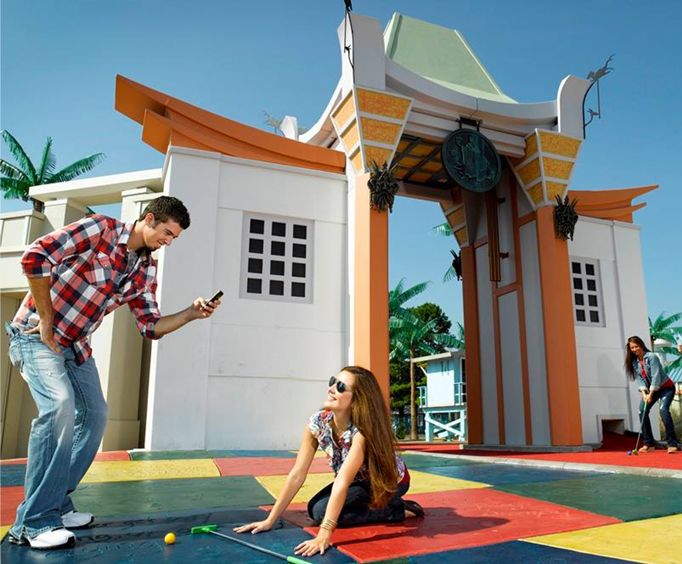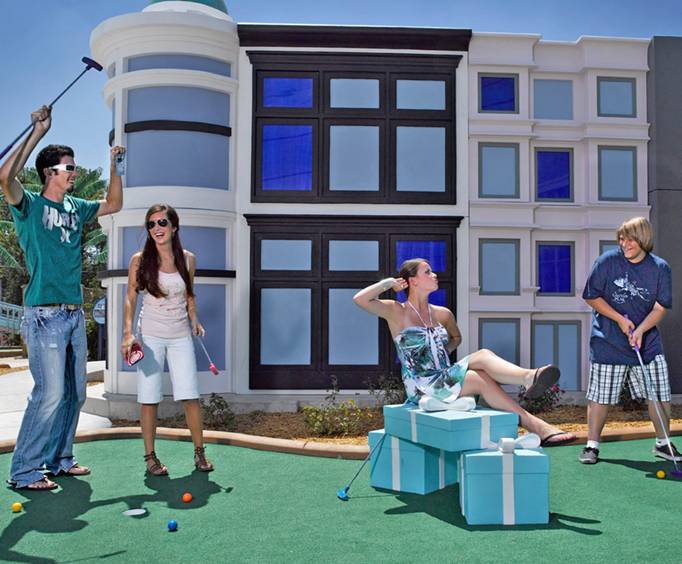 Make your claim to fame at Shoot For The Stars Mini-Golf in Branson. Each of the course's 18 holes is a step toward becoming a Hollywood star.
Shoot For The Stars is more than just putt-putt golf, it's a themed interactive experience. As you make your way through a mini-golf course filled with palm tress, parties, and paparazzi, you'll become a star yourself. At the first hole, you'll meet your new agent, Marty McBooster, who will stay with you along the way dispensing hilarious advice on how to make it in Hollywood.
You'll see famous Hollywood landmarks like the Hollywood Bowl, Grauman's Chinese Theatre, the Capitol Records building, and the shops on Rodeo Drive. You're sure to get lots of star-quality photo ops as you make your way toward the final golfing challenge at the Walk of Fame! This family-friendly activity is sure to be a favorite among all ages. It's great for a family getaway.
About Your All Access Pass Admission
Your All Access Pass admission ticket grants you the opportunity to not only experience all of the fun at the Shoot for the Stars Mini-Golf, but also the Hollywood Wax Museum, Castle of Chaos, and Hannah's Maze of Mirrors.
Hollywood Wax Museum: The Hollywood Wax Museum is a fantastic place to visit for a fun time the entire family can enjoy. Here, you'll be able to see magnificent wax figures of your favorite actors, singers, and more!
Castle of Chaos: The Castle of Chaos adventure is sure to be a blast. This 5D gaming experience allows guests to be transported on a thrilling adventure. Compete against family and friends to see who can be the top score winner in this shoot-em-up game!
Hannah's Maze of Mirrors: Find out if you are the chosen one with Hannah's Maze of Mirrors. This fantastic attraction allows guests to go through the maze where they'll team up with the King and Queen to rescue Princess Hannah of Savannah from the witch!
Reviews
3.0 | 10 reviews
David Schmitt
IL
✓
Verified Traveler
"This was a lot of fun."
This was a lot of fun. We did it in the late afternoon when the weather was pleasant.
Neil Nelson
Imboden, Arkansas
✓
Verified Traveler
"Well designed little course "
Well designed little course
Angela Sanders
AR
✓
Verified Traveler
"very fun"
Very fun
Beth Nash
TX
✓
Verified Traveler
"all of us loved this..."
Wish we had discovered this the first day. All of us loved this and would have enjoyed over and over.
Book Now!