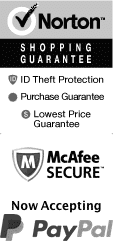 Things to Do in Branson, MO in April 2024
Explore the beautiful city of Branson, MO this April. April is a great time to visit, as there are so many things to see and do. Whether you ride the rides at Silver Dollar City, see the Dolly Parton Stampede show, or take a cruise on the Branson Belle, you'll create some amazing new memories.
Top Things To Do In Branson in April
Anthems Of Rock
Schedule

One of the top events in Branson Missouri is the Anthems of Rock. At this event, people can attend a venue and listen to some of the greatest songs in rock and roll history. While attending this event, people are able to listen to the works of some of the greatest bands and singers of all time. Attending this event enables you to listen to music all night from bands such as Aerosmith, The Rolling Stones, Bon Jovi, The Beatles, The Eagles and Led Zeppelin. This event is something that many people look forward to each year. Anyone who is a rock and roll enthusiast will have a very enjoyable experience when attending the Anthems of Rock event during the month of April. Attending the Anthems of Rock in April is one of the best times of the year to experience the event. During the month of April, you will be able to enjoy warm weather in the spring. Along with warm weather, ticket availability is still quite high so you can easily get access to the event. Going to this event in April will also allow you to take advantage of some of the lowest admission ticket prices as well.
Apr 1, 2024
to
Apr 30, 2024
Branson Coaster
Schedule

April is an ideal month to visit the Branson Coaster in Missouri. The moderate spring weather enhances your zipline ride experience through the lush Ozark forest. There's less crowd this time of year, allowing a more enjoyable, intimate experience. Catch beautiful panoramic views from the apex. The gravity-propelled double track provides a unique immersion into nature's beauty and a rush of adrenaline, making it perfect for thrill-seekers looking for a blend of excitement and serenity.
Apr 2, 2024
to
Apr 30, 2024
WhoDunnit Hoedown A Murder Mystery Dinner Show
Schedule

April is the perfect month to attend the WhoDunnit Hoedown Murder Mystery Dinner Show in Branson. As the weather warms up, it's a great time to explore the town and experience the excitement of this event. You get to solve a murder mystery while enjoying a delicious dinner and laughing along with the talented performers. This show is an interactive experience that will leave you both entertained and intrigued. So make sure to add it to your Branson itinerary this April.
Apr 2, 2024
to
Apr 30, 2024
The Haygoods Branson
Schedule

April is a wonderful time to visit Branson for a spectacular musical show called The Haygoods. The show is a high-energy, thrilling performance that combines music, dance, acrobatics, and even a little bit of magic. The Haygoods will leave you in awe with their impressive talent and production. The show's dynamic lighting, lasers, and special effects make it an unforgettable experience for audiences of all ages. The Haygoods' April show is a perfect way to kick off your springtime visit to Branson.
Apr 2, 2024
to
Apr 30, 2024
ABBA Tribute: Thank You For The Music Branson
Schedule
April is an ideal time to experience ABBA: Tribute - Thank You for the Music in Branson. This fabulous tribute show brings ABBA's iconic pop melodies to life, creating an electric atmosphere. During April, the crowd is just right - not too crowded like in peak season, providing a cozy and intimate show experience. Enjoy spring's pleasant weather as you revel in memories of a beloved era, making your ABBA adventure thrilling and magical this April.
Apr 1, 2024
to
Apr 30, 2024
FlyRide at Beyond The Lens Branson
Schedule
April is a fantastic month to experience FlyRide at Beyond The Lens in Branson. During this time, the weather is mild, perfect for enjoying this virtual reality ride that takes you across America's iconic landmarks. April is outside the peak tourist season, offering less crowded visits, while still providing all the thrill and excitement. Additionally, FlyRide's immersive 4D special effects will be a refreshing indoor adventure on spring's rainy days.