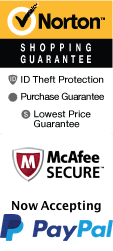 YOUR PEACE OF MIND IS OUR TOP PRIORITY
Should you need to cancel at any time, you have up to 48 hours from your vacation start date to do so for a 100% future travel credit.
Things to Do in Branson in April 2021
April is here, and that means spring weather and tons of fun! Check out outdoor adventures, shows, attractions, and events going on in April in Branson, MO. You are sure to find something to entertain and delight you and your loved ones!

Top April Things To Do In Branson
Apr 1, 2021
to
Apr 29, 2021
The Haygoods
Schedule

The Haygoods are the show to see when visiting Branson, Missouri in April. The Haygoods were raised in Branson and over the years performing there have fine tuned their show. Guests are entertained with a music show filled with comedy, dancing and pyrotechnics at the Clay Cooper Theatre. The Haygoods are made up of siblings Timothy that plays the banjo, acoustic guitar, violin, mandolin, and sings; Patrick that plays the drums, keys, harmonica, violin, and marimba; Matthew that sings and plays bass; Dominic with the huge personality that emcees the show; Michael that wears the LED suit, plays the guitar, and is responsible for all the amazing special effects; and Catherine, the only female in the group, that sings and plays the drums, saxophone, harp violin, and guitar. The Haygoods started performing in 1993 at Silver Dollar City, and in 2001 opened their own show on the 76 Strip. They have now entertained over 6 million people.
Apr 1, 2021
to
Apr 29, 2021
Hamners' Unbelievable Family Variety Shows
Schedule

April is a lovely spring month. It can sometimes feel a little chilly outside in April, however. Visitors to Branson, Missouri can feel nice and warm indoors at Hamners' Unbelievable Family Variety Shows during the month of April each year. The two individuals who started this theater are the Hammers. They're Dave and Denise. They have a lot of experience with the tour lifestyle. They have a lot of experience with all things that relate to illusion and magic, too. Dave and Denise tied the knot in 1991 and the rest is local history. This show isn't at all dull to little ones. Mothers and fathers regularly relish the show in the company of their kids. It can be pleasant for older folks, adults, teenagers and everyone else along those lines. It can be an unforgettable journey for people who are keen on voice impressions of all sorts. It can be just as unforgettable for folks who want to take in the wonders of acrobatics high up in the air.
Apr 2, 2021
to
Apr 30, 2021
Anthems Of Rock
Schedule

One of the top events in Branson Missouri is the Anthems of Rock. At this event, people can attend a venue and listen to some of the greatest songs in rock and roll history. While attending this event, people are able to listen to the works of some of the greatest bands and singers of all time. Attending this event enables you to listen to music all night from bands such as Aerosmith, The Rolling Stones, Bon Jovi, The Beatles, The Eagles and Led Zeppelin. This event is something that many people look forward to each year. Anyone who is a rock and roll enthusiast will have a very enjoyable experience when attending the Anthems of Rock event during the month of April. Attending the Anthems of Rock in April is one of the best times of the year to experience the event. During the month of April, you will be able to enjoy warm weather in the spring. Along with warm weather, ticket availability is still quite high so you can easily get access to the event. Going to this event in April will also allow you to take advantage of some of the lowest admission ticket prices as well.
Apr 2, 2021
to
Apr 30, 2021
Presleys' Country Jubilee
Schedule
The weather can be unpredictable in the month of April when you are in Branson, Mo they have an amazing country gospel show that you will want to go see. It is Presleys' Country Jubilee, it will entertain you with a variety show, that the whole family will enjoy, it features some of the popular Presley family, a troupe of local musical legends all of which performed in the Ozarks for four generation. They outgrew the Ozark location, so they purchased land to build the first theater that is now located in the middle of Branson's infamous 76 strip. Cast member mingle with guests throughout intermission, so make sure to bring your camera for pictures. Once the show is over, make sure that you visit the gift shop for some wonderful souvenirs that will make memories for a life time. So, come on out and enjoy this amazing country gospel variety that features the Presley family and other famous country gospel entertainers, who will gladly entertain you for two hours.
Apr 2, 2021
to
Apr 28, 2021
Clay Cooper's Country Music Express
Schedule

Apr 1, 2021
to
Apr 29, 2021
Dublin's Irish Tenors and The Celtic Ladies
Schedule

April is a good time of year to see the Dublin's Irish Tenors and The Celtic Ladies. This variety show can be seen at the King's Castle Theatre in Branson, Missouri. It lasts approximately two hours and is appropriate for the entire family. Hailing from Dublin, Ireland, the Irish Tenors give viewers an amazing performance of Irish songs, opera, swing, pop and Irish dancing. They perform hits such as "Danny Boy," "You Raise Me Up" and "Twist and Shout." In addition to the Irish Tenors, the Celtic Ladies put on an energizing performance of step dancing and songs such as "Scarborough Fair" and "Ticket to Ride." During the show, there is a fifteen to twenty minute intermission. In the theater lobby, audience members can meet performers after the show for autographs and pictures. For those wanting souvenirs after the show, an on-site gift shop is available. The theater also offers free parking and is handicap accessible. It is worth noting that cameras and video cameras are not permitted.
View all events occurring during your stay