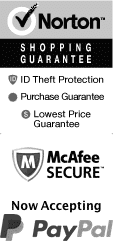 Things to Do in Branson, MO in April 2024
Explore the beautiful city of Branson, MO this April. April is a great time to visit, as there are so many things to see and do. Whether you ride the rides at Silver Dollar City, see the Dolly Parton Stampede show, or take a cruise on the Branson Belle, you'll create some amazing new memories.
Top Things To Do In Branson in April
Apr 1, 2024
to
Apr 29, 2024
Anthems Of Rock
Schedule

April is the perfect month to witness the phenomenal Anthems of Rock in Branson, Missouri. As spring breathes life into the city, this show offers a nostalgic journey into classic rock's glory days. It features iconic songs from bands like Queen, The Beatles, and The Rolling Stones. The energetic performance, coupled with stunning light effects, ensures an unforgettable experience. Moreover, the mild April weather makes you comfortably tour the city before diving into a night of timeless rock anthems.
Apr 1, 2024
to
Apr 30, 2024
Branson Coaster
Schedule

April is an ideal month to visit the Branson Coaster in Missouri. The moderate spring weather enhances your zipline ride experience through the lush Ozark forest. There's less crowd this time of year, allowing a more enjoyable, intimate experience. Catch beautiful panoramic views from the apex. The gravity-propelled double track provides a unique immersion into nature's beauty and a rush of adrenaline, making it perfect for thrill-seekers looking for a blend of excitement and serenity.
Apr 2, 2024
to
Apr 30, 2024
WhoDunnit Hoedown A Murder Mystery Dinner Show
Schedule

April is the perfect month to attend the WhoDunnit Hoedown Murder Mystery Dinner Show in Branson. As the weather warms up, it's a great time to explore the town and experience the excitement of this event. You get to solve a murder mystery while enjoying a delicious dinner and laughing along with the talented performers. This show is an interactive experience that will leave you both entertained and intrigued. So make sure to add it to your Branson itinerary this April.
Apr 2, 2024
to
Apr 30, 2024
The Haygoods Branson
Schedule

April is a wonderful time to visit Branson for a spectacular musical show called The Haygoods. The show is a high-energy, thrilling performance that combines music, dance, acrobatics, and even a little bit of magic. The Haygoods will leave you in awe with their impressive talent and production. The show's dynamic lighting, lasers, and special effects make it an unforgettable experience for audiences of all ages. The Haygoods' April show is a perfect way to kick off your springtime visit to Branson.
Apr 2, 2024
to
Apr 30, 2024
Showboat Branson Belle Lunch & Dinner Cruises
Schedule
April is the perfect time to visit Showboat Branson Belle. You'll enjoy an unforgettable lake cruise accompanied by delightful entertainment. The boat is adorned with a breathtaking display of dogwood and redbud blossoms, a defining feature of Missouri's spring landscape. Experience marvelous dining, toe-tapping music, and impressive magic shows while cruising Table Rock Lake. Additionally, calm April weather enhances the area's natural beauty, creating an incredibly serene backdrop for the two-hour panoramic journey.
Apr 2, 2024
to
Apr 30, 2024
ABBA Tribute: Thank You For The Music Branson
Schedule
April is an ideal time to experience ABBA: Tribute - Thank You for the Music in Branson. This fabulous tribute show brings ABBA's iconic pop melodies to life, creating an electric atmosphere. During April, the crowd is just right - not too crowded like in peak season, providing a cozy and intimate show experience. Enjoy spring's pleasant weather as you revel in memories of a beloved era, making your ABBA adventure thrilling and magical this April.