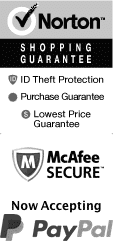 Things to Do in Branson in April 2023
Spring is here and it is the perfect time to get out and experience some amazing attractions in Branson, MO. Whether you want to enjoy a spring adventure at Silver Dollar City, see a dinner show at Dolly Parton's Stampede, or take a cruise on the Showboat Branson Belle, there is something for every vacationer.
Top Things To Do In Branson in April
Apr 1, 2023
to
Apr 29, 2023
WhoDunnit Hoedown A Murder Mystery Dinner Show
Schedule

The fun doesn't have to end after the 90-minute show. The historic Shepherd of the Hills Homestead has many more shows and attractions to offer, including the Todd Oliver and Friends and Old Matt's Cabin, which is part of the National Historic Registry. So hurry and grab this exclusive spring deal!
Apr 1, 2023
to
Apr 29, 2023
Hamners' Unbelievable Family Variety Shows
Schedule

April is a lovely spring month. It can sometimes feel a little chilly outside in April, however. Visitors to Branson, Missouri can feel nice and warm indoors at Hamners' Unbelievable Family Variety Shows during the month of April each year. The two individuals who started this theater are the Hammers. They're Dave and Denise. They have a lot of experience with the tour lifestyle. They have a lot of experience with all things that relate to illusion and magic, too. Dave and Denise tied the knot in 1991 and the rest is local history. This show isn't at all dull to little ones. Mothers and fathers regularly relish the show in the company of their kids. It can be pleasant for older folks, adults, teenagers and everyone else along those lines. It can be an unforgettable journey for people who are keen on voice impressions of all sorts. It can be just as unforgettable for folks who want to take in the wonders of acrobatics high up in the air.
Apr 1, 2023
to
Apr 29, 2023
Branson Belle
Schedule
With its average springtime highs in the low to mid 70s, Branson is a wonderful place to get out and enjoy the great outdoors in April. One of the most popular and beautiful ways to do that is with a paddlewheel boat excursion on Table Rock Lake, located just outside of the city. The Showboat Branson Belle is a grand paddlewheeler evoking times gone by as she plies the waters of the lake, revealing the natural vistas of the Ozarks along the way. In addition to being a sightseeing journey, the Branson Belle features lunch and dinner cruises paired with world class onboard entertainment and live music. In April, as nature along the lake comes back to life after winter, a cruise aboard the Branson Belle is sure to please visitors of all ages. The family friendly entertainment varies throughout the year, but the offerings often include a variety of performers in a single show, including comedians, magicians, singers and other crowd pleasing performers.
Apr 1, 2023
to
Apr 30, 2023
Dolly Parton's Stampede Branson
Schedule
Head to Branson, MO in April to see the the Dolly Parton's Stampede show, one of the most famous dinner shows in the country. Here, visitors will be treated to a rousing production filled with competitive games, horse tricks, and more. Each of these elements combines seamlessly to provide one of the most entertaining experiences in the Ozarks. It also features original music scores from the Queen of Country Music herself, Dolly Parton! It is an awesome way to spend your springtime vacation!
Apr 1, 2023
to
Apr 29, 2023
Queen Esther at Sight & Sound Theatres Branson
Schedule
In April 2016, Queen Esther at Sight & Sound Theatres Branson in Branson, Missouri, will feature a musical production of "The King's Three Wishes." This performance is part of the show revived after more than twenty-five years and will be performed on six weekends. The King's Three Wishes has been voted one of the top ten shows for family entertainment by USA Today. From Broadway to London's West End to several different productions nationwide and internationally, many have fallen under the spell of this timeless story. "King's Three Wishes" is a magical tale of a king who dotes on his son. The prince is not only adored by his father but also by the people of the kingdom. One day while out in the countryside, the prince rides past a small house and sees an enchanting young lady working at her loom. When he gets home that night, he asks his parents if they can go back to that area again so he can see her again. His parents are happy to let him go with them on any outing that would make him happy. They take him back to see her again, and this time she notices him too. From then on, they begin to meet secretly to spend time together in each other's company.
Apr 1, 2023
to
Apr 30, 2023
Reza Branson Edge of Illusion Magic Show
Schedule

Step out after a long winter and enjoy the Reza Edge of Illusion Magic Show anytime in April. This show is the perfect beginning to any spring vacation in the Branson Missouri area. Through this two hour performance, guests will have the chance to witness mind blowing magic every minute of the show. April is the perfect time to book a vacation to Branson and take advantage of some great deals. Reza's Edge of Illusion Magic Show will leave the entire audience hanging on to their seats wondering what new exciting trick will be next. Additionally, during these uncertain times consumers are able to book tickets to the show in advance and still rest assured that all safety measures are being taken. Cancellations are welcomed up to 48 hours in advance and guests will be guaranteed a 100 percent future travel credit. Therefore, there is no risk to reserve a seat for an illusion show of a lifetime.