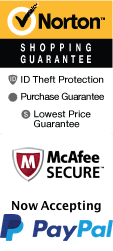 YOUR PEACE OF MIND IS OUR TOP PRIORITY
Should you need to cancel at any time, you have up to 48 hours from your vacation start date to do so for a 100% future travel credit.
Things to Do in Branson in April 2021
April is here, and that means spring weather and tons of fun! Check out outdoor adventures, shows, attractions, and events going on in April in Branson, MO. You are sure to find something to entertain and delight you and your loved ones!

Top April Things To Do In Branson
Apr 1, 2021
to
Apr 30, 2021
Hughes Music Show
Schedule
When traveling to different cities, it's a great idea to stop and see everything that they have to offer. In Branson, Montana, one attraction that will interest all ages in the Hughes Brothers Music Show. There is a cast of over 50 members and some artists wives and even children are brought onto the stage. The Hughes Brothers shows create a warm, friendly, family environment. There are numerous shows, times and days to choose from depending on your needs and they allow a 48 hour cancelation policy. In April, the Hughes brothers put on shows just about every day and put on a show that will entertain the whole family! The show consists of dancers, singers and musicians performing. It would be a great place to stop on your trip, especially in April. The talents of these talented musicians will amaze you as you dine and enjoy the show!
Apr 6, 2021
to
Apr 28, 2021
Duttons Family Theatre Shows
Schedule

This April the Duttons Family will be wowing audiences with their amazing displays of musical ability and their graceful dances that will have you picking your jaw up off the floor. They will be using a huge array of instruments to give you a performance that you will never forget; this will be done through an amazing display of talent with each instrument the likes of which you have never seen. This group will have you smiling no matter what your musical tastes may be, and this will be done through their outstanding skills with just about any instrument that you can imagine. The Duttons Family actually has their own PBS show and has also made it into the top 10 of America's Got Talent; this is a feat that even some of the most talented won't be able to accomplish. So come and see the Duttons Family this April and be amazed from the start of the show all the way to the finale.
Apr 1, 2021
to
Apr 30, 2021
Butterfly Palace and Rainforest Adventure
Schedule
Butterfly Palace and Rainforest Adventure is a live butterfly sanctuary with over sixty different species. A perfect place to visit for children and families with five different activities. The Exotic Butterfly Aviary is where you'll be able to take a stroll and observe the butterfly's. Giving the butterfly's the opportunity to land on you and also giving you the opportunity to feed the butterfly's nectar. The Living Rainforest Science Center allows the opportunity to get close and personal with rainforest creatures. The Rainforest Theatre is where you can watch cool 3D movies about insects. The final activity, the Banyan Tree Adventure is where you can have a rainforest experience by walking through trees, vines and over rocks. Overall, the Butterfly Palace and Rainforest Adventure is a great place to visit especially during the spring time. The month of April allows for nice weather and a perfect time for the whole family to visit an amazing butterfly attraction.
Apr 1, 2021
to
Apr 30, 2021
Grand Country Music Hall
Schedule

The Grand Country Music Hall is renowned for offering diverse live Entertaining to guests. The exotic resort is located at the Branson Mo region to provide a creative experience for the vacation. Classic music performance at the hall is electric attracting a large audience to make memorable memories. The great down-home country show in the hall to listen to traditional country music is best offered in April. There are quite a number of shows to watch at the Grand Theater all through the day. Here are some of the captivating entertainment you can experience at the resort. • Comedy Jamboree The comedy shows offer a variety of fun activities such as; hilarious skits, Country electric performances, and Gospel Songs. • Grand Jubilee Band New South performs to pour their heart out through melodies. The show has been recognized as Branson's best variety show. • Amazing Pets The Charming Branson pets offer plenty of astonishing aerobatics performed by a troupe of dogs, birds, and cats. The show displays a number of exotic birds to keep you entertained.
Apr 1, 2021
to
Apr 30, 2021
Shipwrecked Treasure Museum at Branson Landing
Schedule
I have something for you to do this April and I guarantee that you will love it, so make sure you come down to Branson Landing and see the amazing Shipwrecked Treasure Museum. Here you will get to see all the mysteries of the deep blue seas, such things thought to be lost to the briny deep. We have money from all over the world and all throughout time, so this includes Concreted Coins to genuine WWII era silver bars with an ID number and a stamp to prove that they are legit. We have quite a few pieces of lost pirate weapons as well, such as cannonballs, a cutlass, and even a blunderbuss. These weapons will give you a deeper insight into how these pirates fought back in the day. Here at the Shipwrecked Treasure Museum we also have interactive exhibits that allow you to immerse yourself into the history and view it first hand. So make sure you come to Shipwrecked Treasure Museum this April and see history.
Apr 1, 2021
to
Apr 30, 2021
JESUS at Sight & Sound Theatres Branson
Schedule
This April, my family and I are planning to visit the Sights & Sounds Theater in Branson, Missouri. This experience is sure to be a great one, as we are going to see the biblical story of Jesus, on stage. The story of Jesus captivates my family and me, and we can't wait to visit. At the theater, we will get to witness their state-of-the-art special effects, their world-class sound system, and their immaculate production. We're looking forward to seeing the story of Jesus, how he performed his miracles, and the stories about his trials, and tribulations in Jerusalem. We're also looking forward to seeing the performances of the great actors and actresses at the Sights & Sounds Theater, as I am sure that we'll be treated to passion and professionalism. I'm sure that the lighting during the show is going to be top-notch, as well. Our trip is planned for April, but any time of year is a good time to visit the Sights & Sounds Theater. It will be very memorable.
View all events occurring during your stay