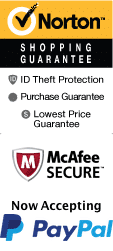 Cave Tours In and Around Branson, MO
ORDERING INFORMATION
Book by Phone:
1-800-987-6298
Book Online:
Explore Branson caves for an unforgettable outdoor adventure in the Ozarks! These fun caves in Branson MO will help you get in touch with nature.
Whether you're a seasoned caver, a novice spelunker or simply looking for cave near Branson MO to enjoy a little outdoor excitement during your next vacation, the Branson area is ripe with a variety of caves that can provide just the added bit of adrenaline and natural wonder you're looking for . From the comfort of being chauffeured through your caving experience via Jeep drawn tram to the intimacy of crawling through on hands and knees, there's a caving experience that can tailor to nearly any visitor's wants and needs in Branson, MO! Below is a list of a few of the Branson area's more popular caving options, each offering its own unique look at the geological wonders of our world.
Marvel Cave in Branson
Those who may be interested in exploring the caves of the Ozarks, but don't want to turn it into an all-day activity, may find Marvel Cave to be just the solution. Located within Silver Dollar City theme park, you'll be able to tour while being able to spend the rest of your day romping through the many rides and attractions of Silver Dollar City. And best of all, a tour of Marvel Cave is included in admission to the theme park!
Talking Rocks Cavern
Talking Rocks Cavern is more of a complete outdoor activity park! Talking Rocks Cavern itself offers tours much in the same vein as Marvel Cave, with stairways built to make traversing the inside easier. This is perfect for those who have no interest in the art of caving and simply want to experience some amazing sights firsthand, but leaves a little to be desired by those wanting a true adventure. This certainly doesn't prove a problem though. Nestled amidst a 400-acre nature preserve, there's much more than Talking Rocks Caverns to explore on the premises. Those not wanting to exert a high level of physical energy will certainly find Talking Rocks Cavern to be the place they'll want to explore while visiting. Talking Rocks Cavern tours typically last around 50 minutes and are available daily, except Thanksgiving and Christmas Day.
Crystal Cave - Springfield, MO
Crystal Cave, located roughly 40 minutes north of Branson, is a great way for the average visitor to catch an extraordinary glimpse at some truly unique structures. From multi-colored flowstone formations to ancient Native American markings, you'll be able to see every step of this cave's history within its structure. There is currently no set season or schedule for tours of Crystal Cave, so those wanting to check it out while in the area will definitely want to contact the company to confirm tour dates.
Fantastic Caverns - Springfield, MO
Fantastic Caverns is one of the more commercialized caves in the Ozarks, and provides visitors with a leisurely look at nature's handiwork. As the only ride-through in America, Fantastic Caverns is the perfect caving experience for those who can't or simply don't want to exert a lot of physical effort in order to explore beneath the earth's surface. Tours typically consist of a 50-minute journey through a one mile stretch of Fantastic Caverns aboard a Jeep-drawn tram. While you won't catch the same feeling of daring as you might exploring other caves in the Ozarks, Fantastic Caverns does provide a number of amazing sights that are easily accessible to nearly everyone. They are also conveniently open seven days a week, except for Christmas Eve, Christmas Day and Thanksgiving. While in Springfield, be sure to stop by Lambert's Cafe, "Home of the Threw Rolls," for some delicious Ozarks cuisine.
However, those up to the challenge will find two other tours located on the premises to offer a little more than your standard walk through.Both of these tours are also offered seven days a week, except Thanksgiving and Christmas Day.