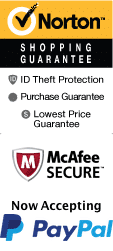 Discover the Delectable Delights of Eva & Delilah's Bakery at Silver Dollar City
Nestled in the heart of the enchanting Silver Dollar City theme park lies a whimsical haven for those with a sweet tooth – Eva & Delilah's Bakery. Renowned for its delectable offerings and charming atmosphere, this bakery is a must-visit destination for any tourist or local seeking a delightful culinary experience. Let's dive into the delightful world of Eva & Delilah's and explore the reasons why it has become an icon at Silver Dollar City.
1. A Delightful Array of Baked Goods:
Eva & Delilah's Bakery boasts an impressive selection of freshly baked treats. From warm cinnamon rolls to flaky turnovers, crispy apple fritters, and decadent cupcakes, there is something for every kind of sweet tooth. The aroma of freshly baked bread wafts through the air, instantly captivating visitors and inviting them to taste heaven.
2. Mouthwatering Pies for Every Preference:
One of the highlights of Eva & Delilah's Bakery is their mouthwatering pie collection. Perfectly golden crusts encase myriad flavors ranging from traditional favorites like apple and cherry to unique creations such as peanut butter cream and chocolate pecan. These pies are baked with love and expertise, ensuring each bite transports you to a world of pure bliss.
3. Handmade Confections and Treats:
Step into Eva & Delilah's Bakery, and you'll find an irresistible array of handmade confections. Old-fashioned caramels, fudge, and toffee are just a few of the treasures waiting to be discovered. Watching the confectioners craft these sweet delights is a treat in itself, as their passion and skill are evident in every piece.
4. Historic Charm and Southern Hospitality:
Eva & Delilah's Bakery is more than just a place to satisfy your sweet cravings; it's an experience. Housed in a charming, rustic building, the bakery exudes a historic ambiance that transports you back to a simpler time. The friendly staff completes the warm atmosphere, providing exceptional service with a genuine smile, creating an unforgettable visit for every guest.
5. Educational and Interactive Opportunities:
Beyond serving scrumptious treats, Eva & Delilah's Bakery presents an educational experience that allows visitors to learn about traditional baking techniques. Watch as skilled bakers create magic before your eyes, offering a glimpse into the behind-the-scenes process of crafting the bakery's famous treats. It's an educational and interactive opportunity that is perfect for families and baking enthusiasts.
Eva & Delilah's Bakery at Silver Dollar City is an enticing paradise for those seeking delicious baked goods and a taste of Southern hospitality. With an impressive selection of treats, including pies, pastries, confections, and more, this bakery seamlessly blends heritage with modern flavors. Not only will your taste buds be delighted, but your senses will be captivated by the charming atmosphere and the genuine warmth of the friendly staff. Don't miss the opportunity to indulge in the culinary delights of Eva & Delilah's Bakery during your visit to Silver Dollar City.