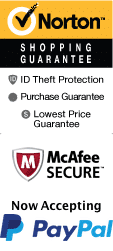 Discover the Unforgettable Dining Experience at The Lucky Silver Mine Restaurant, Silver Dollar City
Tucked away in the heart of Silver Dollar City, a renowned theme park in Branson, Missouri, lies a hidden gem that guarantees an extraordinary dining experience: The Lucky Silver Mine Restaurant. Since the park's inception in 1960, this unique dining destination seamlessly blends history, scrumptious cuisine, and family-friendly entertainment. Join us as we venture into the depths of the Lucky Silver Mine Restaurant and uncover the wonders that await food enthusiasts and adventurers alike.
A Historical Setting:
The Lucky Silver Mine Restaurant embraces its mining heritage, immersing patrons in an ambiance that speaks to the rich history of the Branson area. Nestled within the walls of a genuine silver mine, visitors are transported back in time to a bygone era. As you enter the restaurant, the dim lighting, rustic decor, and mining paraphernalia, including old mining tools and artifacts, create an atmosphere that is both captivating and reminiscent of the Westward Expansion era.
Delectable Culinary Delights:
The Lucky Silver Mine Restaurant offers an impressive array of mouthwatering fare that satisfies every palate. Their menu features a wide selection of options, ranging from classic American favorites to unique regional dishes, ensuring that every member of your party finds something delicious to indulge in.
Start your meal with an appetizer like the signature Miner's Nachos – crispy tortilla chips piled high with savory toppings, or the hearty Homemade Chili, a perfect dish for those seeking a warm, comforting starter. Moving on to the main course, the Lucky Silver Mine Restaurant offers an assortment of crowd-pleasing options, including juicy burgers, delicious sandwiches, savory soups, and crisp salads. Vegetarian and gluten-free choices are also available, ensuring that every guest is catered to.
A highlight of the dining experience at the Lucky Silver Mine Restaurant is their famous all-you-can-eat buffet, which is truly a feast for the senses. The buffet offers a delectable variety of dishes, from tender slow-roasted meats to traditional Southern favorites like fried chicken and country-fried steak. Accompaniments such as homemade bread, fresh salads, and diverse dessert options make this a truly satisfying culinary journey.
Entertainment for the Entire Family:
The Lucky Silver Mine Restaurant goes above and beyond to entertain guests, turning every dining experience into a memorable event. While enjoying your meal, take pleasure in lively performances by talented musicians, adding a touch of toe-tapping joy to your overall experience. You might even find yourself clapping along to a rousing rendition of classic bluegrass or folk tunes.
If you're lucky, you may witness a spontaneous performance by the Silver Dollar City Dancers, showcasing their incredible talents with a captivating routine. This immersive entertainment brings the entire family together, creating memories that will last long after the last bite has been savored.
No visit to Silver Dollar City is complete without savoring the unforgettable dining experience offered at The Lucky Silver Mine Restaurant. Step into an intriguing world of mining history, enjoy a delectable range of culinary delights, and be entertained by gifted performers that captivate young and old alike. Whether you're visiting Silver Dollar City for thrills, entertainment, or simply a taste of history, the Lucky Silver Mine Restaurant serves as a beacon of exceptional dining amid the park's enchanting atmosphere.