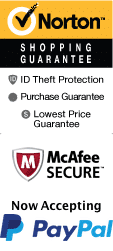 Embrace Thrills and Adventure: The WildFire at Silver Dollar City
Located in the heart of the scenic Ozark Mountains, Silver Dollar City is an iconic amusement park that never fails to capture the imaginations of thrill-seekers and adventure enthusiasts. Among its numerous attractions, the WildFire roller coaster stands out as a highlight, offering an adrenaline-pumping experience that will leave you breathless and craving for more. Let's delve into the captivating world of WildFire and discover why it is a must-visit for all roller coaster aficionados.
1. A Spectacular Setting:
Nestled among the picturesque hills and lush forests of the Ozarks, WildFire provides a truly breathtaking backdrop for an unforgettable roller coaster journey. The elevated peaks, winding valleys, and glimpses of nature's beauty along the tracks create an immersive experience that takes your breath away before the ride even begins.
2. Architectural Brilliance:
Designed by the renowned roller coaster manufacturer, Bolliger & Mabillard, WildFire represents the perfect marriage of technological innovation and architectural brilliance. Standing at a staggering height of 155 feet and reaching speeds of up to 66 miles per hour, this steel coaster combines exhilarating loops, corkscrews, and overbanked turns to deliver an unparalleled rush of adrenaline.
3. Igniting the Flames of Adventure:
As you step onto WildFire's sleek and comfortable coaster trains, anticipation starts to build. The heart-pounding ascent up the monstrous hill fuels a mix of awe, excitement, and just a hint of fear, setting the stage for the wild ride that awaits. The powerful acceleration sends you plummeting downwards, your screams echoing through the exhilarating twists and turns that follow.
4. Inverted Sensations:
One of the highlights of WildFire lies in its five inversions. Yes, you read correctly! This coaster takes you on a thrilling journey that includes a 360-degree loop, a double-inversion cobra roll, and an unforgettable vertical loop. The mind-bending sensation of being upside down while flying through the air only adds to the high-octane rush that this roller coaster delivers.
5. Nighttime Thrills:
As the sun sets over Silver Dollar City, WildFire takes on a whole new level of excitement. The coaster comes alive with mesmerizing lights that add a touch of magic to your experience. The combination of adrenaline-pumping speeds and dynamic lighting effects creates an electrifying atmosphere that will leave you spellbound.
The WildFire roller coaster at Silver Dollar City is undoubtedly a must-visit attraction for thrill-seekers and roller coaster enthusiasts. From its scenic surroundings and architectural brilliance to the intense inversions and nighttime thrills, this ride offers an adrenaline-packed adventure that will leave you wanting more. So, if you're up for an unforgettable journey that ignites your spirit of adventure, WildFire awaits at Silver Dollar City. Get ready to strap in and embark on a roller coaster experience like no other!