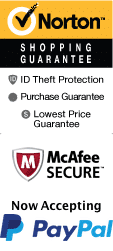 Experience Thrills and Adventure on the Powder Keg Ride at Silver Dollar City
Silver Dollar City has captivated travelers and thrill-seekers alike in the picturesque Ozark Mountains for decades. The Powder Keg roller coaster stands out as a must-try experience among the park's exhilarating rides and attractions. For those seeking an adrenaline rush coupled with breathtaking views and a dose of history, this adventure delivers unforgettable moments for all ages.
1. A Whirlwind of History:
Before stepping foot on the Powder Keg ride, take a moment to appreciate its unique historical significance. The coaster is named after the 19th-century term "powder keg," which describes an explosive potential. This nod to history adds another layer of excitement to an already exhilarating experience.
2. The Thrills of the Ride:
Once aboard the Powder Keg, brace yourself for a heart-pounding launch from zero to 53 miles per hour in just 2.8 seconds. You'll be immersed in an electrifying atmosphere as you whiz through the roller coaster's unique twists, turns, and loops. The scenic landscape surrounding the ride adds to the thrill, promising an unforgettable adventure.
3. One-of-a-Kind Launch Experience:
Among the notable features of the Powder Keg is its innovative compressed air-launch system, allowing for a truly remarkable ride experience. This technology propels you forward at an astonishing speed, rivaling some of the world's most renowned roller coasters. The sensation of acceleration combined with the smoothness of the ride is unparalleled and will leave you craving for more.
4. Scenic Views Along the Way:
As the Powder Keg twists and turns, take a moment to enjoy the scenic views that make Silver Dollar City so special. The ride weaves in and out of the park's lush environs, providing glimpses of nature's beauty alongside the high-speed excitement. These breathtaking vistas enhance the overall experience, making it a unique blend of adrenaline and natural splendor.
5. Accessible Fun for All Ages:
The Powder Keg ride is loved by visitors of all ages, offering accessible fun for the whole family. With a height requirement of only 42 inches, even the little ones can join in on the adventure. Silver Dollar City has carefully designed the coaster to ensure maximum safety without compromising the awaiting adrenaline-pumping moments.
A visit to Silver Dollar City's Powder Keg ride promises an unparalleled mix of history, thrilling adventure, and breathtaking scenery. This roller coaster embodies the park's commitment to providing unforgettable experiences for all visitors, from adrenaline junkies to families seeking memorable moments together. So, embark on this journey and "ignite" your sense of adventure at Silver Dollar City's Powder Keg – a ride you'll be talking about for years to come.