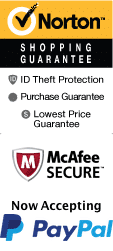 Experience the Rustic Charm of the Lumber Camp at Silver Dollar City
Nestled within the Ozark Mountains of Missouri, Silver Dollar City is a renowned theme park that offers an immersive experience into the past. While the park boasts a multitude of thrilling rides and captivating shows, one attraction stands out for its unique blend of history and entertainment: the Lumber Camp. Step into the shoes of a lumberjack and journey back in time to an era when the timber industry played a pivotal role in shaping the region's identity. Let's explore the rich folklore and adventurous spirit that await at the Lumber Camp in Silver Dollar City.
1. Rich History:
The Lumber Camp showcases the story of hardworking lumberjacks who braved the rugged landscape each day to extract timber that powered the growth of industrial America. From the mid-19th to early 20th century, logging was a vital industry in the Ozarks, and this attraction is a testament to that era. Discover the heritage and skills passed down from generation to generation as you step into the shoes of these intrepid workers.
2. Authentic Experience:
Immerse yourself in an authentic timber camp environment replicated with meticulous attention to detail. Walk through the camp and witness firsthand the tools, equipment, and techniques used to harvest and process vast amounts of timber. Interact with skilled craftspeople who demonstrate traditional methods of sawing, chopping, and dangerous axe-throwing skills. The Lumber Camp breathes life into history, allowing you to experience the camaraderie and challenges that these resilient lumberjacks faced.
3. Engaging Demonstrations:
Prepare to be enthralled as lumberjacks showcase their mastery of various skills at the Lumber Camp. Witness awe-inspiring feats of strength as they compete in axe-throwing and log-rolling challenges. Marvel at their precision as they saw through thick logs with exceptional skill and watch in amazement as they climb towering trees with agility. Experience the thrill and excitement of these competitions as you witness the prowess and athleticism that defined the lumberjack way of life.
4. Entertainment for All Ages:
The Lumber Camp is not only educational but also a source of endless entertainment. Music fills the air as talented performers guide visitors through a musical journey, featuring lively folk tunes and captivating storytelling. Kids can enjoy rope courses and treehouse adventures designed to educate and engage young minds about the importance of forest conservation. The Lumber Camp ensures there is something compelling for everyone!
5. A Wander in the Wilderness:
Step outside the confines of the Lumber Camp and explore Silver Dollar City's picturesque surroundings. Meander through walking trails surrounded by lush greenery, take a leisurely stroll by the river, or enjoy a tranquil picnic amidst nature's beauty. Silver Dollar City offers a full day of adventure, where you can explore not only the Lumber Camp but also thrilling rides, artisanal shops, and delicious regional cuisine.
The Lumber Camp at Silver Dollar City offers an unforgettable experience that transports visitors back in time to Missouri's storied past. Discover the legacy of the Ozark lumberjacks through captivating demonstrations, thrilling competitions, and vibrant music that brings history to life. Whether you're a history enthusiast, an adventure seeker, or a family searching for an immersive experience, the Lumber Camp is a must-visit attraction that captures the essence of a bygone era while leaving a lasting impression on all who venture into its rustic charm.