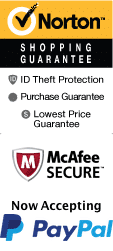 Outlaw Run at Silver Dollar City: A Thrill Seeker's Paradise
Tucked away in the beautiful surroundings of the Ozark Mountains, Silver Dollar City is more than just a theme park; it's an immersive experience that takes visitors on a journey back in time. Nestled within this enchanting park is a gem that tops the bucket list of every adrenaline junkie – the Outlaw Run roller coaster. Brace yourself for an exhilarating ride as we take a closer look at this gravity-defying attraction.
1. The World's Most Daring Wooden Roller Coaster:
Outlaw Run isn't just any roller coaster; it's the world's most daring wooden roller coaster, setting the bar high for thrill seekers across the globe. Built-in 2013, this heart-pounding ride boasts a unique distinction – the first and only wooden roller coaster to feature an inversion – offering an adrenaline rush like no other.
2. An Unmatched Thrill:
From the moment you board Outlaw Run's open-air trains, you know you're in for an unforgettable adventure. This exciting ride takes you on a wild journey with numerous elements that leave you breathless. Prepare yourself for steep drops, inversions, twists, and turns, all at astonishing speeds of up to 68 miles per hour. The adrenaline rush is enhanced by the unique terrain, as the roller coaster seamlessly integrates with the natural landscape, making for an awe-inspiring experience.
3. Revolutionary Features:
Outlaw Run stands head and shoulders above other wooden coasters due to its innovative design. Its steel-plated track and hybrid construction combine the classic charm of a wooden coaster with the smoothness and reliability of steel. This amalgamation of materials allows for unparalleled speed, stability, and rider comfort, delivering an experience that defies the conventional limits of wooden coasters.
4. Award-Winning Excellence:
The Outlaw Run has received numerous accolades for its unparalleled thrill factor and innovative design. It has been consistently recognized as one of the top roller coasters in the world by renowned publications and organizations. Whether you're a roller coaster enthusiast or just seeking an unforgettable adventure, Outlaw Run will surely exceed your expectations.
5. Silver Dollar City: A Perfect Destination:
Located in the picturesque Branson, Missouri, Silver Dollar City is an ideal getaway for thrill seekers and families alike. The park's 1880s theme offers a unique blend of old-world charm and modern-day excitement. From live shows and festivals to traditional crafts and scrumptious culinary delights, this theme park ensures non-stop entertainment for visitors of all ages.
6. Safety and Accessibility:
Silver Dollar City prioritizes the safety and well-being of its guests. The coaster strictly adheres to rigorous industry safety standards, and the experienced staff ensures that every visitor can enjoy the ride securely. Moreover, the park accommodates guests with disabilities, providing accessible queues and designated seating arrangements, making Outlaw Run an inclusive and memorable experience for all adventurers.
The Outlaw Run at Silver Dollar City is the ultimate destination for thrill seekers, offering a heart-stopping, adrenaline-packed adventure. Combining cutting-edge technology, unparalleled innovation, and the beautiful Ozark Mountains as a backdrop, this world-renowned roller coaster delivers an experience unlike any other. So, buckle up, brace yourself, and embark on a wild ride that will leave you gasping for more. Don't miss the Outlaw Run – where exhilaration meets gravity-defying fun!