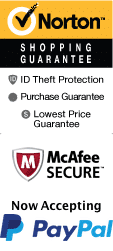 Soar to New Heights on The GIANT Swing at Silver Dollar City
Looking for an adrenaline-pumping experience that combines nostalgia with thrilling heights? Look no further than The GIANT Swing at Silver Dollar City! Nestled in the picturesque Ozarks of Branson, Missouri, this iconic amusement park boasts a ride that will leave you wind-blown and exhilarated. Join us as we explore the timeless appeal and heart-pounding adventure that awaits you on The GIANT Swing.
1. History and Setting:
Silver Dollar City, a family-friendly theme park, has been delighting visitors since 1960. Set amidst the natural beauty of the Ozark Mountains, the park embodies rustic charm while offering a diverse range of attractions for all ages. The GIANT Swing is one of the park's standout adventures, providing an exciting experience for thrill-seekers seeking an unforgettable ride.
2. The Ride:
The GIANT Swing stands tall as a mesmerizing spectacle, ready to challenge those willing to embark on its swinging motion. Strap in and feel the anticipation build as you rise to an astounding 7-story height above the park, amidst an impressive backdrop of oak trees and sprawling scenery. This towering swing ride accommodates up to 32 riders at a time, ensuring you can share the thrill with friends and family.
3. The Swing's Motion:
Once your adrenaline starts pumping, prepare yourself for a breathtaking pendulum swing. As the ride begins, you'll be propelled back and forth through the air at an exhilarating 45 mph, experiencing the sensation of soaring freely. With each swing, your stomach will drop, your heart will race, and you'll feel that incredible rush of wind causing your hair to stand on end.
4. Enjoy the Scenic Beauty:
As you rise and fall on The GIANT Swing, take a moment to appreciate the stunning surroundings. Silver Dollar City's lush and verdant Ozark Mountain backdrop never fails to fascinate visitors. The breathtaking views create an atmosphere of tranquility, even amidst all the excitement.
5. Thrills for All Ages:
While The GIANT Swing is sure to satisfy adrenaline junkies, Silver Dollar City ensures a well-rounded experience for guests of all ages. The park offers a delightful variety of rides, shows, and attractions suitable for the entire family. Whether it's exploring the Marvel Cave, enjoying live entertainment, or trying your hand at traditional crafts, Silver Dollar City offers a truly memorable day out.
6. Safety and Accessibility:
Safety is a top priority at Silver Dollar City, and no exception is made for The GIANT Swing. Before boarding, trained staff members ensure that all safety precautions are met, ensuring a worry-free experience. However, it's important to note that individuals with heart conditions, back problems, or expectant mothers should avoid this thrilling ride.
Silver Dollar City's GIANT Swing is a must-try experience for an unforgettable adventure in the heart of the Ozarks. Feel the wind rush through your hair, your heart race, and your spirits soar as you swing through the skies at breathtaking speeds. Topped off with the park's rich history, scenic beauty, and an array of family-friendly attractions, a visit to Silver Dollar City and The GIANT Swing promises a remarkable day of fun, thrills, and lifetime memories.