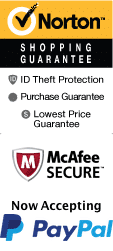 Sweet Delights: Exploring the Best Candy Shops in Branson, Missouri
Branson, Missouri, is not only known for its lively entertainment and scenic beauty but also for its delectable assortment of candy shops. From nostalgic treats to gourmet chocolates, these candy stores offer a haven for those with a sweet tooth. Whether you're a local or a visitor, join us as we take a delightful journey through the best candy shops in Branson, Missouri.
Dick's 5 & 10: A staple in Branson since 1961, Dick's 5 & 10 is a beloved destination for candy enthusiasts of all ages. This iconic variety store boasts an extensive candy section with shelves lined with all sorts of confections. From classic candies to unique novelties, Dick's 5 & 10 is a nostalgic treasure trove that will transport you back to childhood. Located at 103 W Main St, it's a must-visit spot for candy lovers.

Simply Irresistible: Situated in the heart of Branson at 115 Historic 76 Country Blvd, Simply Irresistible lives up to its name. This delightful candy shop offers a wide range of handcrafted chocolates, fudges, truffles, and other sweet treats. The store also features a selection of nostalgic candies and sugar-free options, ensuring there's something for everyone. Step into Simply Irresistible and let the aroma of chocolate guide you to a world of indulgence.

The Fudgery: Located at 2800 W 76 Country Blvd, The Fudgery is a paradise for fudge lovers. This charming shop specializes in handmade fudge, prepared right before your eyes on a marble slab. From classic flavors like chocolate and peanut butter to unique creations like caramel apple pie, their fudge selection is sure to satisfy any craving. Stop by The Fudgery and enjoy a sample of their mouthwatering fudge while you browse.

Ozark Mountain Popcorn: While primarily known for their gourmet popcorn, Ozark Mountain Popcorn also offers a delightful assortment of candies. Located at 526 Branson Landing Blvd, this shop features an array of sweet treats, including old-fashioned candies, jelly beans, and gourmet chocolates. You can even mix and match your favorite candies to create a personalized treat. Make sure to try their famous popcorn as well, available in a variety of tempting flavors. Be sure to check out all of the other Branson Landing shopping opportunities, restaurants, and entertainment!
Branson, Missouri, is home to some of the finest candy shops, where sugary delights and nostalgia blend seamlessly. Whether you're in search of childhood favorites or gourmet chocolates, these candy stores offer an assortment of treats to satisfy every craving. From the timeless charm of Dick's 5 & 10 to the artisanal creations at Simply Irresistible, each shop brings its unique flavor to the candy scene in Branson. So, indulge your sweet tooth and embark on a delightful adventure through the best candy shops that Branson has to offer.