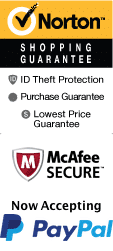 Tom & Huck's RiverBlast at Silver Dollar City: A Delightful Adventure for the Whole Family
Located in the heart of the Ozarks, Silver Dollar City is renowned for its immersive experiences and family-friendly attractions. Amongst the myriad of thrilling adventures, Tom & Huck's RiverBlast stands out as a must-visit attraction. This exciting water ride offers visitors of all ages the chance to cool off and create lasting memories. Join us as we explore the fantastic world of Tom & Huck's RiverBlast at Silver Dollar City.
Meeting Tom and Huck:
As you approach Tom & Huck's RiverBlast, you are greeted by colorful signs, playful music, and the familiar sights of Tom Sawyer and Huckleberry Finn. These iconic characters from Mark Twain's beloved novels act as your guides throughout the ride. The attention to detail is exceptional, with replicas of Tom and Huck's treehouse, a raft, and other elements straight out of their adventures.
Ride Experience:
Once you embark on this whimsical journey, you find yourself on a family-sized river raft equipped with water cannons. Your mission? To help Tom and Huck defend their treehouse from dastardly pirates and pesky river critters. Prepare for splashes, surprises, and a good-natured water fight like no other.
As you navigate the winding river, be ready to encounter fountains, waterfalls, and various interactive elements that move and spray water. The riverbanks are adorned with lush foliage, adding to the ambiance of exploring the untamed outdoors. The raft allows up to six people, ensuring the entire family can join in on the fun. Don't forget to wear clothing suitable for getting wet and bring water-resistant shoes for added comfort.
Family Fun and Historical References:
What sets Tom & Huck's RiverBlast apart is the combination of thrilling water-based action and historical references from the novels. As you float along, you'll spot charming signboards that share anecdotes, quotes, and fascinating facts about the characters and the Mississippi River era. This entertainment-packed ride balances education and adventure, aligning perfectly with Silver Dollar City's commitment to providing enriching experiences.
Adventurous Extras:
Although Tom & Huck's RiverBlast is undoubtedly the main attraction, Silver Dollar City offers much more to enhance your day. Make sure to explore the park's other thrilling rides, live shows, and unique artisan shops. The culinary options are exceptional too, with a range of delicious food choices that cater to all tastes and dietary requirements.
Tips for a Fantastic Experience:
1. Arrive early to enjoy shorter lines and secure a spot on the first rides.
2. Bring waterproof bags or ziplock pouches to protect valuables.
3. Consider bringing a change of clothes, towels, and sunscreen.
4. Wear water-resistant footwear for enhanced comfort.
5. Utilize Silver Dollar City's mobile app for updated ride information, showtimes, and more.
Tom & Huck's RiverBlast at Silver Dollar City is an extraordinary, family-oriented attraction that combines thrilling water action with the timeless charm of Mark Twain's fictional world. From the captivating setting to the exhilarating ride experience, this adventure offers something for every member of the family. So, be prepared to get wet, embrace the spirit of childhood adventure, and create unforgettable memories with Tom and Huck at Silver Dollar City's RiverBlast.