Branson Towers Hotel
236 Shepherd of the Hills Expressway Branson, MO 65616
1-800-987-6298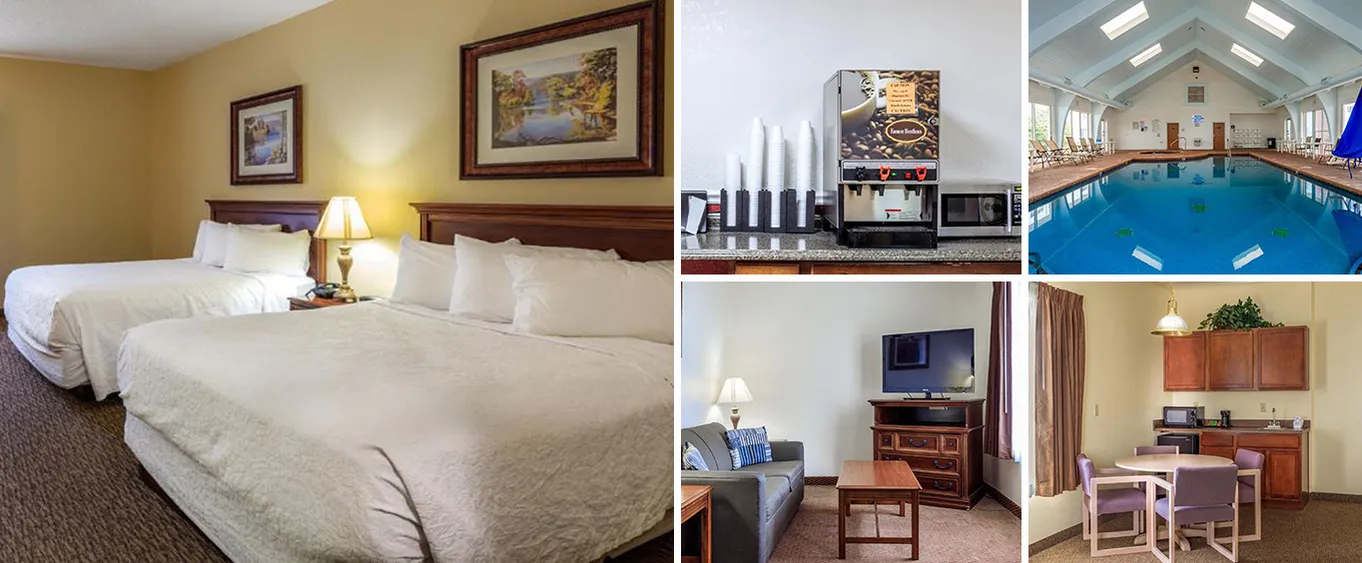 The Branson Towers Hotel is one of the most notable lodges throughout the state. Maintained just a few miles from the local airport, Branson Towers presents patrons with an idealistic place to reside when on a business trip or going on a vacation. When residing at this hotel, everyone will have access to many coveted eateries, theaters and parks that they can enjoy during their venture. When inside the hotel, you can take advantage of a variety of amenities which include an exercising center, a hot tub and a freshly catered breakfast.
About the Branson Towers
Once you check into the Branson Towers hotel, you will immediately get access to one of the nicest hotels in the area. You will quickly get into a lobby with a luxurious appearance making you feel at ease. The professional staffing will be right there to help you check in and get any inquiries answered about the hotel and local attractions. As soon as you get checked in, you will go up the elevator and go into your room which includes comfortable beds, a desk and a coffee machine.
The Rooms at Branson Towers Hotel
The room also includes cable television, free local calling, highspeed internet and room service. With all of these amenities, you will be able to reside at a luxurious hotel as you visit Branson. This hotel has lots of amenities that you will find at most other hotels. You can make full use of perks such as speedy internet, room services and cable television in order to keep yourself occupied when you are not involved in any other ventures outside of the hotel. All of these amenities come with the nightly rate so they are all free during your time here. Explore activities like Wonderworks Branson, see the Dolly Stampede, explore the Titanic Museum Branson MO, book at great Branson MO lodges, and more. After deciding your hotels and itinerary, you can even learn about the best restaurants in Branson MO with interesting articles. Your vacation in the Branson area is sure to be a blast!
Reviews

William Kendall
OK
✓
Verified Traveler
Love. Branson. Sight and sou d theater as wonderful.Br so. Towers is where we will stay me t trip also.

larry johnessee
granite city illinios
✓
Verified Traveler
We enjoy,d it very much the hotel people were so nice an helpful an , the hotel was easy to find an very clean . The ice cream at 10 pm an peach cobbler was awsome we love,d it all . Mr larry johnessee . Hope to see you again //

Christina Bankston
Desloge, MO
✓
Verified Traveler
The hotel was nice but could use a major decor update. Only real negative we encountered was one of the bedside lamps (which had the plugin for phone charger on it) wasn't plugged in and had nowhere to plug it in. Just saying if you can't plug it in why was it there in the first place. It was just annoying.

Mike Tichenor
Valparaiso, IN
✓
Verified Traveler
Thoroughly enjoyed every minute. Will come back again next year.
Tip: Don't miss the ice cream social and the live piano player in the lobby on saturday
Book Now!