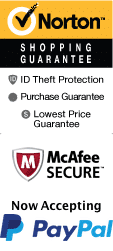 Smith Creek Moonshine at Branson Landing in Branson, MO
1209 Branson Landing Blvd Branson, MO 65616
Whether you are a longtime fan of moonshine or are looking to see what the hype is all about, make sure to stop by Smith Creek Moonshine Distillery at the Branson Landing.
Located at 1209 Branson Landing Boulevard, the Smith Creek Moonshine distillery serves up some awesome fun and delicious drinks. Moonshine making is a true art, and guests can learn all about the history and unique process while sampling some of the best variations available in the Ozarks.
There are 12 hand-crafted flavors available. Just a few of these include the straight version, sweet tea flavored, peach flavored, and the beloved apple pie flavored. There is a sampling table available so you can figure out what you like before you take it home!
Also exclusive at the Branson Landing location, guests can sink their teeth into a juicy burger while downing their moonshine. These stuffed burgers are unique and delicious. Try the Greek or Italian. Or, simply try a regular burger! If you're feeling brave, there are elk and bison versions available as well.