Grand Jubilee
Location: Grand Country Music Hall, 1945 W 76 Country Blvd Branson, MO 65616 |
1-800-987-6298

Don't miss Grand Jubilee, Grand Country Theater's signature show that features a high-energy cast of outstanding entertainers.

Details

The show lasts approximately 2 hours.

Appropriate for All Ages

Handicap Seating Options Available: Wheelchair Seating, Aisle Seating, Limited / No Stairs Seating

Both Cameras and Video Cameras are Permitted

View Schedule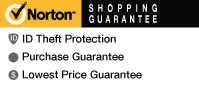 Description
You'll love the performances of New South, one of Branson's most coveted quartets! This group features amazingly well-blended harmonies as they showcase their talents with hot country hits, quartet favorites, gospel music, oldies, and more. The quartet has been recognized as the 'Quartet of the Year' and 'Band of the Year.' The show has also been awarded 'Branson's Best Variety Show,' while other performers in the show, including Mike Patrick, have been listed as 'Emcee of the Year,' 'Fiddle Player of the Year' and 'Bass Guitar Player of the Year.'
Of course, you'll also be treated to the power vocals of Jackie Brown and Todd Bradshaw as they take the Grand Jubilee stage, while the hilarious comedy team of Jamie Haage as 'Jim Dandy,' and emcee Mike Patrick deliver plenty of laughs. You'll be treated to 'up close and personal' performances by these and many other talented entertainers.
Still Have Questions?

Options:
Grand Jubilee
Available Now until 10/31/2015 View Detailed Schedule
Prices: Ages 18 and Up: $35.71 , Ages 4-17: $16.74 , Ages 0-3: $0.00 , Family Pass: $75.00
View Details
Enjoy admission to the Grand Jubilee, where audiences fall in love with the powerful harmonies and dynamic performances of one of Branson's best quartets, New South! Performing today's top country hits as well as classic favorite, New South delivers a show with a rang from Rascal Flatts to the Eagles!
New south was awesome. I've seen this show twice and the second time was more memorable than the first time. Will see it again when we come back in april and probably again in september. Todd and callie are awesome. Jamie is hilariously funny! So worth seeing at least once or even twice. If you see the show on a friday night you have to stay for the live radio show. It's keeps you from having to sit in traffic and they will make sure you have a great time clogging!
-- Jaime Halbrook - St. Louis, MO

Wow! What an awesome performance. This is the first time we have been to branson, and saw five shows. The grand jubilee is by far the best of the best. All the performers were so, so good. The show was very energizing and made you feel great to be there. The performers obviously loved what they were doing. Thank you for paying tribute to the men and women who have and are currently serving our country in the military. The show lasted a little over two hours, and when it was over, it seemed like we had just gotten there. We're coming back and bringing our family! Jamie, you know nothing about my life situation, but believe me when i say that you so deeply touched my heart tonight when you sang for what earthly reason. Thank you.
-- Judy Powell - Livingston, TX

My husband i went to see this show last tuesday night and loved it. Everyone in the show is so talented. We liked the way they interacted with the audience. During the intermission they sat on the end of the stage and talked and shook hands with the people. We had purchased a souvenir program and everyone signed it for us. What a great show!
-- Helen Long - Montgomery Il


MOST POPULAR THINGS TO DO
IN BRANSON MISSOURI