With dozens of exciting rides, more than 40 daily live shows and a historical atmosphere that resembles the Ozarks during the 19th century, it's easy to see why Silver Dollar City theme park is one of Branson's top attractions.

Details

Most guests spend 4-12 hours at the park.

Appropriate for All Ages

Handicap Accessible

Both Cameras and Video Cameras are Permitted

Restaurant and Gift Shop On-site

View Schedule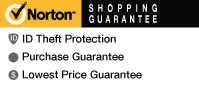 Description
Modeled after an 1800s town, Silver Dollar City offers entertainment for everyone in the family, featuring more than thirty thrilling rides and attractions, quaint shops and even artisans that create and sell traditional crafts and goods. Whether you're enjoying one of the many shows, like Great American Country Nights in Echo Hollow, watching craft demonstrations, shopping in one of the many shops or braving one of the thrilling roller coasters, everyone is sure to have a blast.

The young members of your family will enjoy Half Dollar Holler, a specially-designed area where kids can venture up the climbing nets, excavate in the sand tables, ride the carousel or explore the treetop fun houses. Be sure to stop by one of the storytelling stages, where actors in 1800s garb relate fascinating tales. With the safety of young children in mind, the Half Dollar Holler has a single-access entrance.
Marvel Cave
While at Silver Dollar City, be sure to visit Marvel Cave, which is included with your admission price. The cave was first discovered by the Osage Indians in the early 1500s. It was originally named 'Marble Cave' because the ceiling resembled marble. Marvel Cave is also one of the biggest caves in Missouri, has one of the largest cave entry rooms (the Cathedral Room) in North America, and has been in operation longer than most tourist attractions in the area.
An Old Time Christmas - November 1 - December 30

The fantastically lit up Christmas on Main Street is one of best light and tree shows in the nation, featuring a musical 5-story Christmas Tree that twinkles and dances in unison to over a million dazzling lights that illuminate the city's square. Emblazoned in over 100,000 lights, the Gifts of Christmas Holiday Light Parade winds its way through the streets of the city twice each evening. Hear Christmas music classics at shows such as The Living Nativity and Frosty. Watch A Dickens' Christmas Carol, a musical production, and even see the jolly old elf himself at Kringles Krossing. Weather permitting, you can also spend the holidays enjoying your favorite rides and attractions during an Old Time Christmas. Take home beautiful holiday memories destined to last a lifetime.
Special Events & Festivals 2014
World-Fest: April 5 – May 4
Bluegrass & BBQ: May 8 – June 1
Star-Spangled Summer: June 7 – July 20
Moonlight Madness: July 19 – August 3
Southern Gospel Picnic: August 22 – September 1
National Harvest & Cowboy Festival: September 12 – October 25
An Old Time Christmas: November 1 – December 30
Silver Dollar City Shows
Great American Country Nights in Echo Hollow - The nation's only live stage version of the television show Great American Country.
The Return of Carrie Nation - A wild west comedy with beautiful saloon girls.
Cajun Connection - Enjoy some Bayou tunes with this tribute to the musical traditions of Louisiana.
Horsecreek Band - Country, bluegrass, western and gospel performed by four Silver Dollar City veterans.
McHaffie's Homestead- 1880s-style entertainment with the Homestead Pickers who play from the Homestead's front porch with cellos, fiddles, banjos and guitars.
Pure Heart-This vocal trio takes on western-style yodeling and contemporary country music in one unique show.
Sons of the Silver Dollar-These 'sons' play some good ol' western, bluegrass and country music.
Street Troupe- Some of the best comedic characters of the Ozarks will be roaming the park looking for volunteers to participate in their shenanigans.
And many more!
Silver Dollar City Rides

Tom & Huck's RiverBlast - You'll get wet while you shoot a super soaker water gun at over 150 targets.
The GIANT Swing - Soar up to 45 mph and over 7 stories on two pendulum arms that hold 32 people!
WildFire - A high-flying, multi-looping coaster that reaches speeds of 66 mph.
PowderKeg - Coaster that launches from 0 to 53 mph in just 2.8 seconds.
The Grand Exposition - 10 different family rides including spinning teacups, flying elephants, and breezy swings.
Outlaw Run - The world's most daring wood coaster with the steepest drop and three upside-down twists.
And many more!
Silver Dollar City Shops

Heartland Home Furnishings - Beautiful, hand-crafted solid oak furniture.
The Greatest Gift - Inspirational treasures for you and your loved ones.
Apple Butter Shop - Various types of apple butter, jams, jellies, and other fruit butters.
Hazel's Blown & Cut Glass Factory - Remarkable blown glass items and decorations.
And many more!

Silver Dollar City Dining

Eva & Delilah's Bakery - Giant Cinnamon Rolls, Cream-Filled Éclairs and Fruit Turnovers
Lucky Silver Mine Restaurant - Ham & Beans and Smoked Beef Brisket
Lumbercamp - Big Double Blast Burger and Deep Fried Pickles
Buckshot Annie's Skillet Cookery - Family Feud Succotash and Harvest Skillet
And many more!
Still Have Questions?

Options:
Silver Dollar City Special 2-Day Ticket
Available 3/14/2015 until 12/30/2015 View Detailed Schedule
Prices: Ages 12 and Up: $69.86 , Ages 4-11: $58.04 , Ages 0-3: $0.00
View Details
With these convenient two-day passes to Silver Dollar City, you won't miss a thing you were wanting to experience at the park, all with an awesome specially reduced price! Ticket must be used for second visit within three days of original usage.
Events at:
Silver Dollar City:
Friday, 4/3/2015

-

Friday, 4/10/2015

Location:

Spring Break

Silver Dollar City has over 40 rides for guests of any and all ages!
Location:

Silver Dollar City

Silver Dollar City's Southern Gospel Picnic is a great way to experience authentic southern gospel from around the nation and delicious home-cooked dining, all while you are surrounded by the excitement of a major theme park.
Sunday, 11/1/2015

-

Thursday, 12/31/2015

Location:

Silver Dollar City

An Old Time Christmas at Silver Dollar City is a wonderfully heart-warming way to spend time with your loved ones and spend a day or evening out in the winter air.
What a great place! It is exceptionally clean, and all the folks who work there are friendly and polite. Where else can you go to do a tour of a cavern, ride roller coasters, and view craftsman doing everything from blacksmithing to glass blowing. Don't miss this one!
-- Rebecca McDuffee - Joshua, TX

Silver dollar city is a great place to take the family if they are wanting a fun-filled day. You couldn't ask for a better amusement park! The rides are adventurous and the shops are filled with great souvenirs. The family loves it when we head to branson, they know where we will end up. Great job branson!!
-- The Baker Family - Verona, MO

Sdc has been a tradition in our family for over 30 years. You will not find a cleaner park or friendlier people. It is the only park i know of that keeps the old traditions and trades alive as well as providing entertainment for the entire family. If you only go to one place in branson, visit sdc and make memories for a lifetime!
-- Kevin Somers - Harrison, Arkansas


MOST POPULAR THINGS TO DO
IN MISSOURI