Doo Wop & The Drifters
Location: Grand Majestic Dinner Theater, 2849 Gretna Rd Branson, MO 65616
1-800-987-6298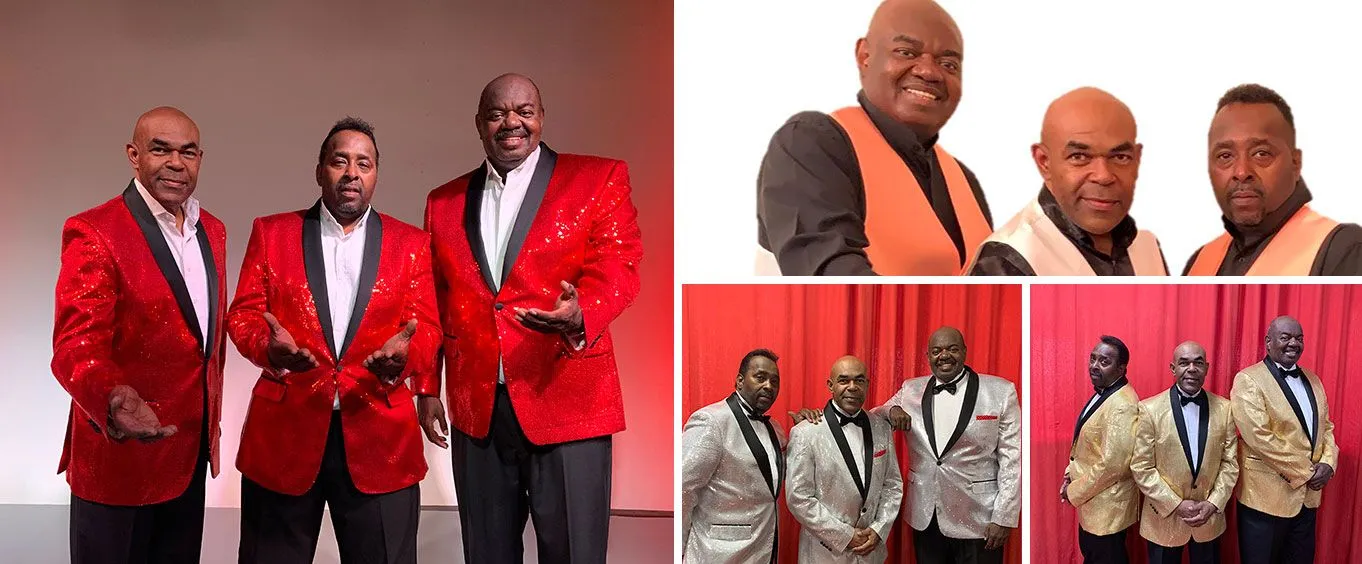 Description
Astonishing amusement invites you to the Branson tribute show scene to experience the music and soulful sounds of Doo Wop and the Drifters, one of the most popular artists from the 50s and 60s. Longtime listeners and newer fans alike will enjoy a nostalgic trip down memory lane complete with some of the most fantastic talents in the Branson show scene.
Showcased by the breathtaking abilities of Branson's best, the show is vigorous and loaded with fun. Tap your toes alongside your preferred hits of the 50s and 60s as you are enchanted by the sweet harmonies of the Drifters. During this showstopping show, you will hear hits such as, 'Upon the Roof', 'The Wanderer', and 'Rockin' Robin'. This memorable band improved the music scene, and you can encounter melodic history and copious amounts of fun right in the Ozarks.
For the individuals who appreciate musical wonders, this endeavor makes certain that you will have a wondrous time! Try not to pass up the chance to observe the absolute best in Branson. With this show, guests will have the opportunity to create lasting memories with their families. It is the ideal way to spend any excursion, so make certain to book today!
Moreover, guests to Branson can join in an assortment of shows, attractions, and other fun ventures and complete it all with some awesome lodging options. Pick your ideal lodging or even consider booking a pre-bundled getaway package to make a remarkable excursion for you and your family.
Reviews

Kathleen Carlson
TX
✓
Verified Traveler
"Loved the show."
Loved the show. Big drifters fan small venue we really loved

Lynn RostadAnderson
MN
✓
Verified Traveler
"This trio of men was amazing!"
This trio of men was amazing! The music was spectacular, their attire and dance moves so authentic to the era! Loved the energy they put into the show! It was a small crowd on a week night, however, their enthusiasm was so genuine! Besides the performance, the food was outstanding, we ordered three separate items on the menu and all of it was so fresh and refreshing! We were greeted with a warm and friendly face right as we entered and were treated like that all night long! Truly a very delightful, relaxing and entertaining evening! One of the better shows i've seen! If you enjoy the drifters and a small club experience, you will not be disappointed.....You will leave with a happy heart!

Deborah Kalb
FL
✓
Verified Traveler
"Small and intimate venue gives everyone an up close and personal experience!"
It was so much fun being at this show! Small and intimate venue gives everyone an up close and personal experience!

Zac Dodge
White Hall, AR
✓
Verified Traveler
If you like oldies this, fifties and sixties music show by derek ventura is a must see. The venue is small. It is a one man show, but mr. Ventura was fantastic. This is definitely a show we plan to see again.
Frequently Asked Questions for Doo Wop & The Drifters:
What is the dress code?

Dress code is casual.

Approximately how long is the Doo Wop & The Drifters?

It lasts approximately 2 hours.

In what theater is the show held?

Grand Majestic Dinner Theater

What is the length of intermission at Doo Wop & The Drifters?

Intermission lasts approximately 15 minutes.

What type of parking do you have?

Parking is free.
Book Now!