Miracle of Christmas at Sight & Sound Theatres® Branson
Location: Sight & Sound Theatres, 1001 Shepherd of the Hills Expy Branson, MO 65616
1-800-987-6298
Description
Miracle of Christmas at Sight & Sound Theatres® Branson Photos (14)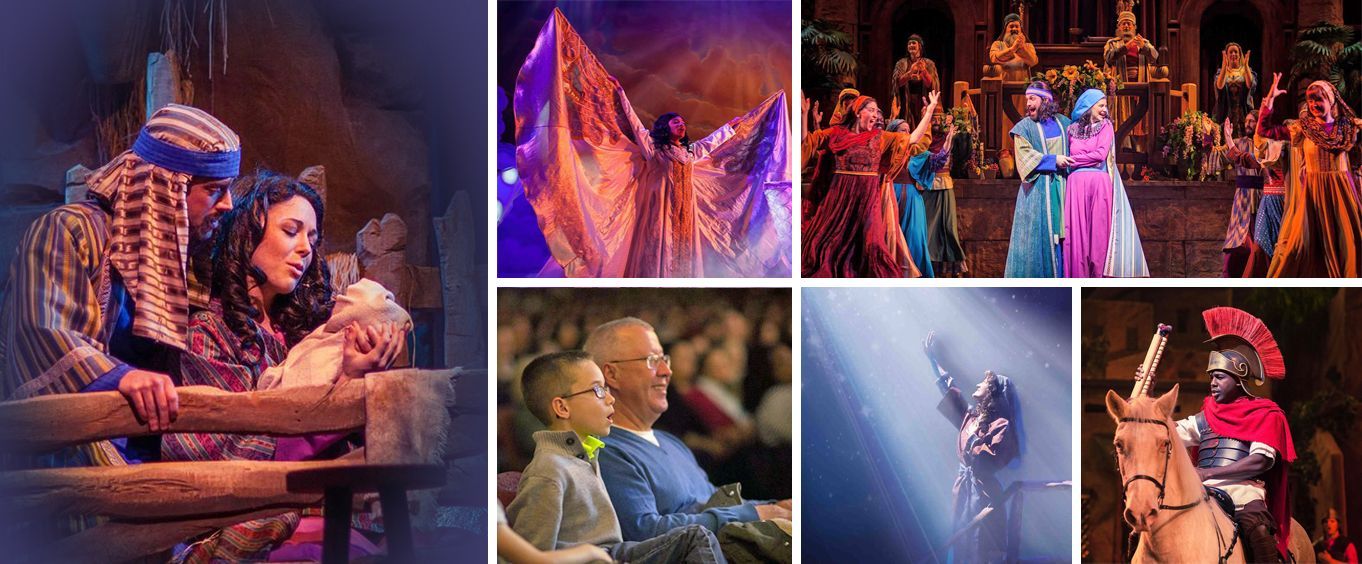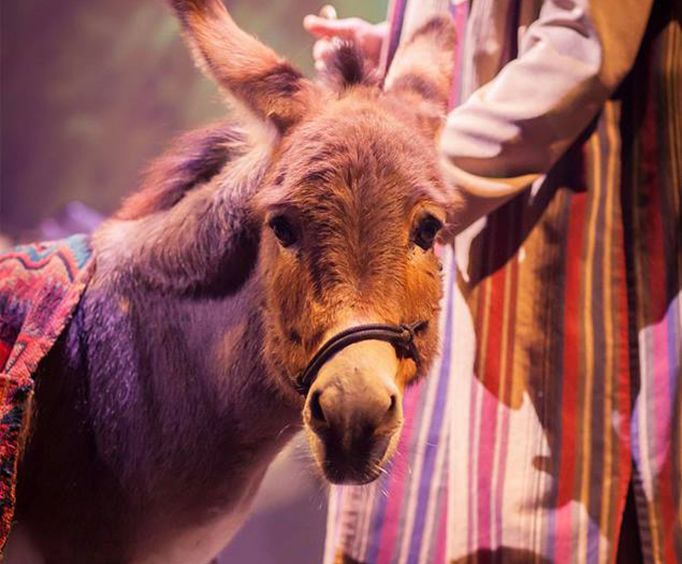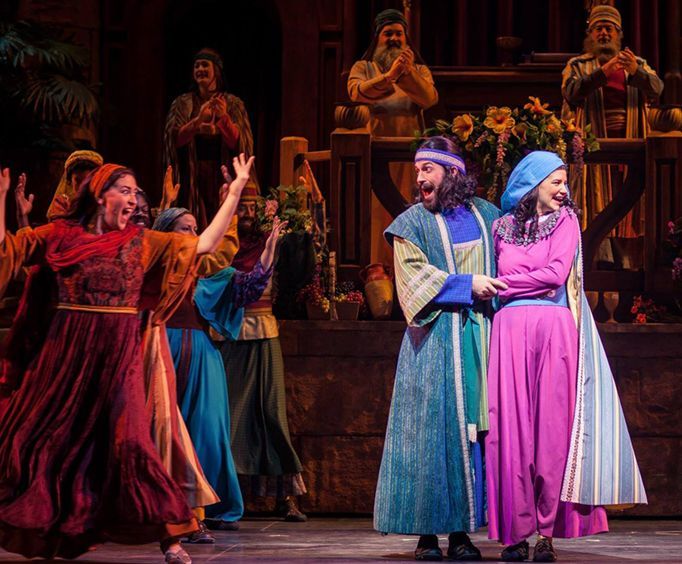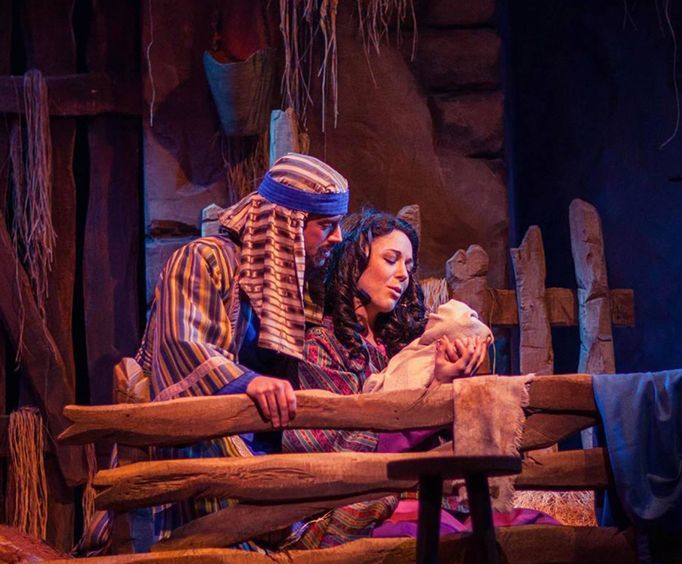 Customer Photos (1)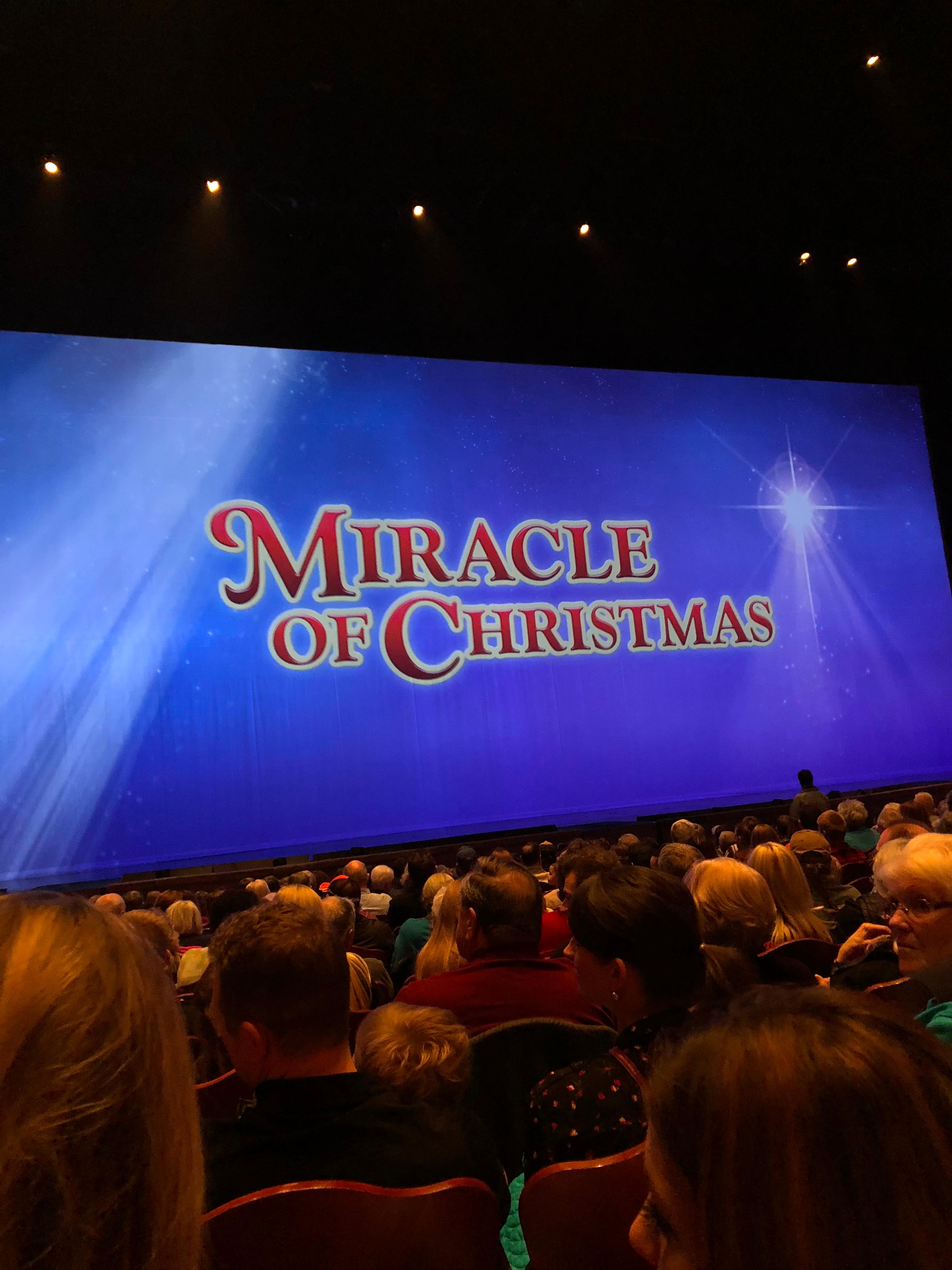 The Miracle of Christmas at Sight and Sound Theatres brings the story of Christmas to life for you on the beautiful stage at a beloved theater in Branson. Bring the entire family along this holiday season and have an unforgettable time learning about the true meaning of Christmas.
The theater is brilliantly decked out in holiday attire with lights, greenery, and a thirty foot tall Christmas tree. You will watch the story of Jesus the Messiah taking human form unfold on the stage.
The story begins with the betrothal of Mary and Joseph in Nazareth and follows them through the trials they experience leading up to the birth of Jesus in a manger in Bethlehem. You will see how the townspeople of Nazareth come against them and the Roman rule of Herod and his soldiers threatens to destroy their way of life. The play is complete with live animals that have been trained and housed on-site. You will see camels, horses, sheep, parrots, and more during the play. In addition, the Miracle of Christmas employs an extensive cast to bring the world of Mary and Joseph to life. Guests will watch as a young Mary is told of her destiny to carry the son of God, from her conception until his birth in the manger. Audience members will be shown this fantastic tale through beautiful costumes and watch on as everyone from shepherds to three kings travel aboard camels to lay gifts down for Christ. This live production truly allows guests to enjoy the Biblical scene of Jesus' miraculous birth brought to life in a brand new way. The story unfolds right before your eyes at this stunning Branson theatre. The live actors are incredibly talented and look gorgeous in their costumes and these Bible stories are sure to awe and inspire.
Your theater experience at the Sight and Sound Theatre will be enhanced by amazing special effects as well as visual and audio effects, creative lighting techniques, and beautiful costumes in a stunning stage production. On your next trip to Branson, be sure to watch the dramatic and timeless Christmas story play out with the Miracle of Christmas on the stage of the Sight and Sound Theater! You will also find a variety of other things to do in the area.
Sight & Sound Theatres
Each year, hundreds of thousands of people visit the Sight & Sound Theater to see their creative productions. The Sight & Sound Theatres in Branson is a state-of-the-art production venue complete with a mechanical stage, live actors in elaborate costumes, 40-foot-tall sets, pyrotechnic engineering, extensive flight system, musical productions, multimedia and 3-D video presentations, and lasers. All these production elements work together to bring classic Bible tales to life on stage. This famous Christian theater truly prides itself on an immersive experience and has created many shows for the Branson area throughout the decades it has been in operation. Just a few of these beloved live shows held at this theater include Jonah, the Miracle of Christmas, Moses, and more. Visitors to this Christian theater have been able to see an array of biblical characters brought to life. Each production is completely unique with original musical scores, and meticulously crafted shows that can take up to 42 months to create. The family-owned Christian theater has been opened since 1976 when it began as a small production in Lancaster County, Pennsylvania.
About the Live Animals
Of course, one of the things that absolutely sets Sight and Sound Theater in Branson apart from other area shows is the fact that they utilize live animals in each of their shows. They are raised well and treated like family with on-site animal care facilities at each Sight and Sound Theater. Sight and Sound has utilized animals from camels and donkeys to more obscure animals such as skunks. This addition truly blows other shows out of the water, and you do not want to miss the opportunity to see one of them live!
Do not miss out the Christmas festivities with Miracle of Christmas at Sight and Sound Theatres. The 2019 season is sure to feature an extraordinary journey through the Bible with one of Sight & Sound's most beloved live theatre productions!
Frequently Asked Questions for Miracle of Christmas at Sight & Sound Theatres® Branson:
Approximately how long is the Miracle of Christmas at Sight & Sound Theatres® Branson?

The show lasts approximately 2.5 hours.

In what theater is the show held?

The show is held at Sight and Sound Theatres in Branson, MO.

What is the length of intermission at Miracle of Christmas at Sight & Sound Theatres® Branson?

The intermission lasts approximately 15 minutes.

What type of parking do you have?

Parking is free.
Reviews
4.8 |
225 reviews
Mike Howard
AR
✓
Verified Traveler
Just an outstanding experience! First time to visit this theater but won't be the last! Prices of food at the concession stand were twice what i encountered at other local shows.
Cynthia Hawthorne
LA
✓
Verified Traveler
"This was an excellent show."
This was an excellent show. Theater was magnificent and technical effects and sound was wonderful. Thoroughly enjoyed everything. This was on par with broadway shows i have seen. Highly recommend any production by sight and sound.
S. Orr
OK
✓
Verified Traveler
"Such a moving portrayal!"
Such a moving portrayal! I was so impressed! I am not a big fan of the typical branson variety show genre, and was very pleased that this was more like a really good broadway musical with the added bonus of a strong faith-inspiring message. Thanks to all for a wonderful, memorable evening!
Thomas Ecker
House Springs, MO
✓
Verified Traveler
The sight and sound show is fabulous. We've never seen a bad show.
Tip: Be careful who you book your seats with. We didn't get even close to where we wanted to sit.
Book Now!