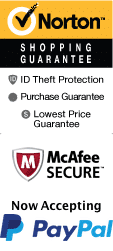 Pierce Arrow Shows
Click for More Information

Exclusive Online Offer: Buy 1 Get 1 Free
(Must purchase in advance online or toll-free at 1-800-987-6298)
Location: Pierce Arrow Theater, 3069 Shepherd of the Hills Expwy Branson , MO 65616
1-800-987-6298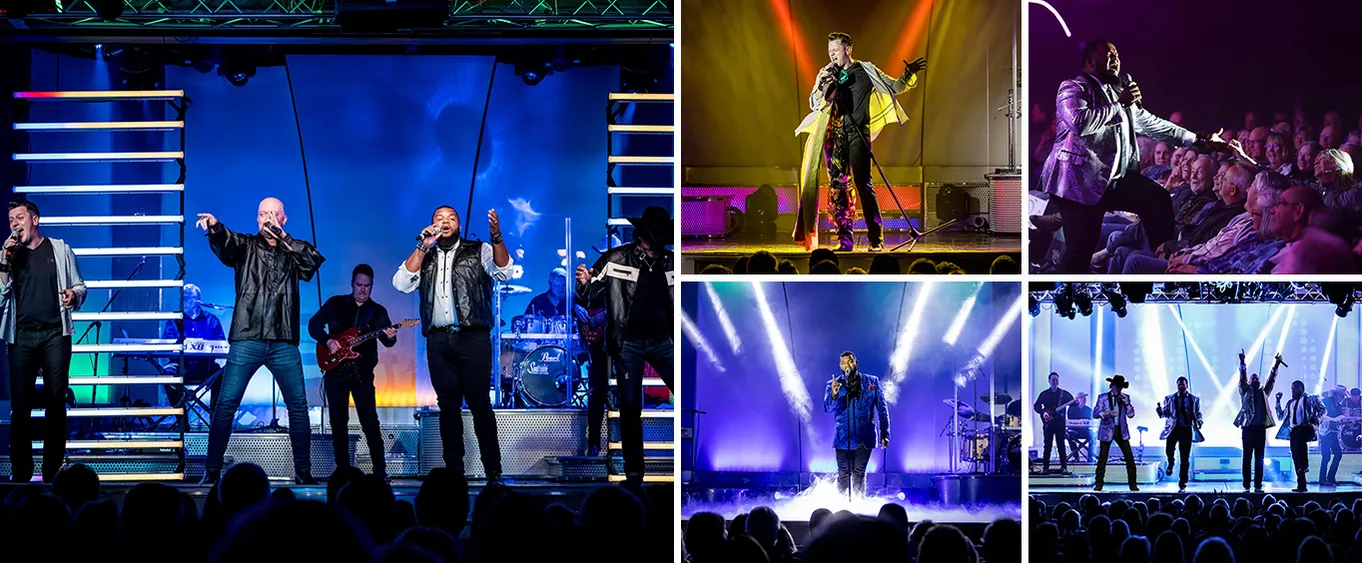 The new and improved Pierce Arrow variety show will wow audiences with their fantastic Pierce Arrow Quartet and the newest and funniest comedian in Branson, making this show one of the top activities in the Ozarks ! The Pierce Arrow show has always been a Branson favorite, so don't miss out on the great music!
If you're looking for hilarious comedy for your Branson vacation, the Pierce Arrow Country production has got you covered! With more than millions of tickets sold, Pierce Arrow Branson MO has been known among the hottest and best family-friendly shows in the Branson area for more than 15 years.
Filled with amazing gospel music, patriotic melodies, moving stage performances, and with some of the most hilarious comedians in the Branson area, this display will be both energizing and hilarious for the entire family. With awe-inspiring lighting and unique elaborate moving stages and unparalleled special effects, each show is a fantastic display.
About the Pierce Arrow Show Branson Quartet
These professionals performed for over millions of people for over 15 years of doing what they love! Each talented musician and performer is known for their impeccable harmonies. With the signature Pierce Arrow show sound, you will be impressed by the stars of the show!
The Quartet will give you a time filled with spectacular harmonies and great entertainment! Both independently and a group, the group has been praised for their many talents and accomplishments, including opening for President George W. Bush, opening for Sarah Palin, appearing on the Bob & Tom show, sharing the stage with Jay Leno, becoming a finalist on the hit American Idol, and so many others.
Dan

: Founder of the Pierce Arrow Quartet, Dan is a known world record holder! He earned the Guinness Book of World Records achievement for lowest note produced by a human voice. He also held the title of World's Lowest Bass Singer for 18 years. This recognized bass singer brings plenty of amazing charisma and talent to the stage.
Tony

: Rounding out the quartet with tremendous tenor skills, Tony brings plenty of fun to the stage! When he's not performing fantastic melodies onstage at the Pierce Arrow Show, he is a cook, songwriter, and father.
Michael: This extremely talented performer is a former member of Ayo: Voices of Glory and also was a Top 5 finalist on America's Got Talent.
Chadd

: In charge of lead vocals, this talented performer brings a unique star-factor to the stage. Chadd and his brother both performed as the 'Fiddlin' Brothers' as children, and won several talent shows with their skills.
About Comedian James Sibley
This headlining comedian and actor is sure to have you rolling on the floor with laughter. He has made a mark on the Ozarks with his side-splitting comedic endeavors and award winning comedy, so he truly brings something fantastic to the Decades show! He has tons of talents, including singing and acting, and he has even appeared on several episodes of the comedy television show, My Name is Earl.
About the Pierce Arrow Country Show
Focusing on some staple Country, we hit everything from classic to modern top hits with a touch of Gospel. Featuring NEW clean award-winning comedy from 5-time Comedian of the Year, James Sibley. Don't miss out on these incredible and hilarious shows.
About Pierce Arrow Decades
Decades is a musical experience that takes guests through the 60s, 70s, and 80s! As well as allowing visitors to tap along with their favorite hits from the past eras, the Decades show also features clean comedy that is perfect for the entire family. So if you are wanting to take a nostalgic trip down musical memory lane, this show is the one for you.
About the Pierce Arrow Theater
The Pierce Arrow Show is held at the Pierce Arrow Theater, one of the Ozarks' most notable venues. The theater features some of the best shows in Branson, including Pierce Arrow Country and Pierce Arrow Decades. The theater brings each show to life with great costuming, state-of-the-art sound systems, unique special effects, and elaborate lighting. Your time here is bound to be an amazing time, no matter which show you decide to book.
Enjoy this truly memorable Pierce Arrow Country, which is filled with tons of brilliant comedy, fantastic entertainers, harmonious sounds, immense talent, and fantastic entertainment when you book Branson's hottest ticket! Be sure to check out the Pierce Arrow schedule to get your tickets ASAP. As well as this great performance, you can explore even more awesome things to do in the Ozark Mountain region too. Other great Branson attractions include Wild World Branson, Wonderworks Branson, Branson Go Karts, and the Branson Mountain Coaster.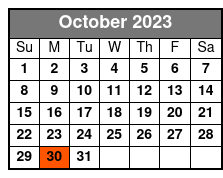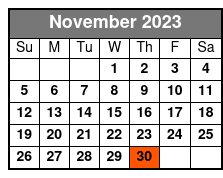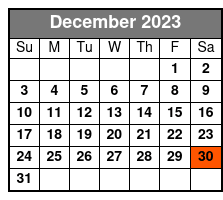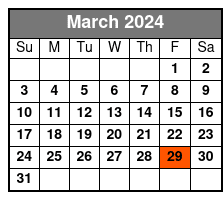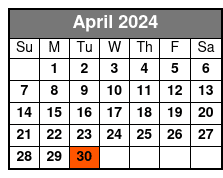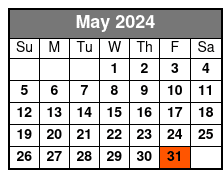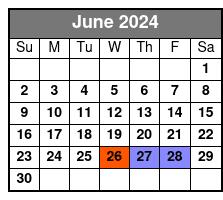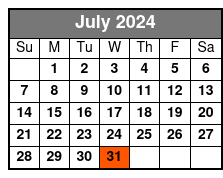 Options:
Decades Pierce Arrow
Available Now until 12/30/2024 View Detailed Schedule
Decades is sure to impress all ages. The experience lasts approximately two hours and includes an array of amazing musical hits all the way back to the 50s. This show not only stars the talented quartet, Pierce Arrow, but it also features the hilarious and clean comedy of James Sibley.
Pierce Arrow Country
Available 10/3/2023 until 12/21/2024 View Detailed Schedule
The Pierce Arrow Country show is an amazing reinvention of the classic Pierce Arrow Show. Enjoy an array of awesome music focusing on the hottest country hits. From the classic tunes you grew up with to the modern top hits that are topping the radio charts right now, this energetic show is sure to impress anyone with a love of the genre! The show also features hilarious family-friendly comedy from the ever-talented and funny James Sibley.
Reviews

Roberta Smith
Lufkin, TX
✓
Verified Traveler
"Favorite show for me this year."
Favorite show for me this year. Pierce arrow is always a don't miss.... Never disappoints. Great band, great song selections, great performances.
Tip: Arrive early, lots of interesting things in lobby to see.

Wayne Weide
Castle Rock, CO
✓
Verified Traveler
Well done by the pierce arrow singers.

Donald Neff
Northfield, OH
✓
Verified Traveler
"high Energy show with superior musical talent."
High energy show with superior musical talent. Comedian was as advertised-branson'best.

Dotty Tysseling
Des Moines, IA
✓
Verified Traveler
"This is absolutely the best show we've seen in Branson."
This is absolutely the best show we've seen in branson. We've seen it twice each time we've been there because if you attend one, they give you half price for the other one which is a different show. The singers are outstanding. The comedian has you laughing so hard you can hardly breathe. The stage presentations are a great addition. Their mix of old and new country, patriotic and gospel is great. It's fantastic to see a group that has such high christian standards as well. I've read some reviews that say they emphasize the selling of trinkets too much, but there's no pressure and the skit they do to sell them is hilarious. A must see in branson.
Frequently Asked Questions for Pierce Arrow Shows:
Approximately how long is the Pierce Arrow Show?

It is approximately 2 hours.

In what theater is it held?

Pierce Arrow Theater

What is the length of intermission at Pierce Arrow Show?

Intermission is approximately 15 minutes.

What type of parking do you have?

Parking is free at the theater.

Are alcoholic beverages served at Pierce Arrow Shows?

Yes. Alcohol is available for purchase at the concession stand.

What is the dress code?

Dress code is casual.
Book Now!

Exclusive Online Offer: Buy 1 Get 1 Free