Pierce Arrow Show

Location: Pierce Arrow Theater, 3069 Shepherd of the Hills Expwy Branson , MO 65616
1-800-987-6298
Description
Pierce Arrow Show Photos (16)
Customer Photos (1)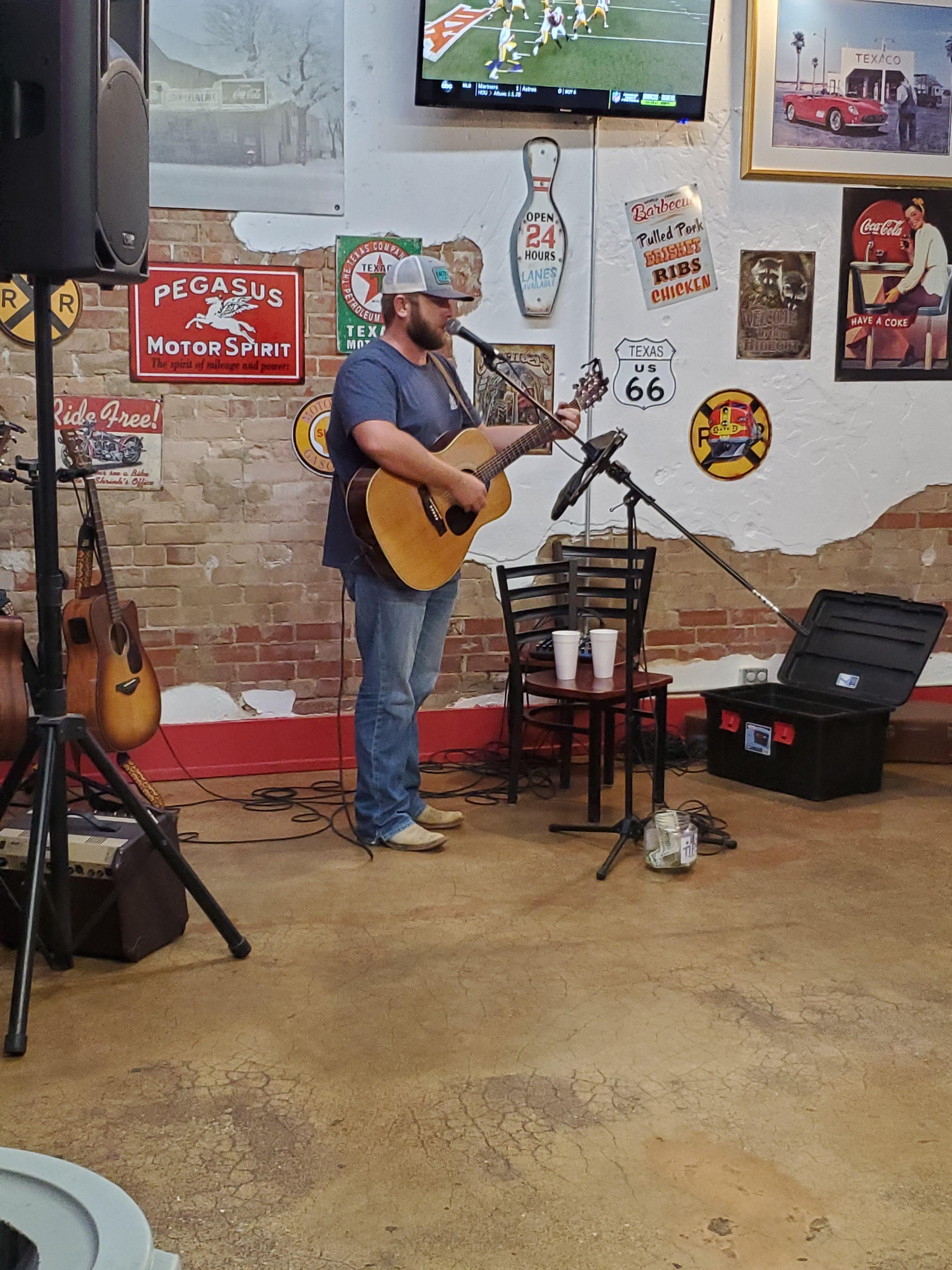 The new and improved Pierce Arrow Gold show will wow audiences with their fantastic Pierce Arrow Quartet and the newest and funniest comedian in Branson!
If you're looking for funny, the Pierce Arrow Gold production has got you covered! With over millions of tickets sold, Pierce Arrow Show has been known among the hottest and best family-friendly shows in the Branson area for over 15 years. Filled with amazing gospel music and with some of the most hilarious comedians in the Branson area, this 2-hour show will be both energizing and hilarious for the entire family. With awe-inspiring lighting and unique elaborate moving stages and unparalleled special effects. These professionals performed for over millions of people for over 15 years of doing what they love!
Come join the Quartet as they bring you an amazing show. This group is made up of Travis Sprat singing lead vocals, Tony Turner singing tenor, Dan Britton singing bass, and Scott Fraker singing baritone. The Quartet will give you a show filled with spectacular harmonies and great entertainment! Both independently and a group, the group has been praised for their many talents and accomplishments, including opening for President George W. Bush, opening for Sarah Palin, appearing on the Bob & Tom show, sharing the stage with Jay Leno, becoming a finalist on the hit television show American Idol, and so many others.
Also with the cast includes the national known comedian James Sibley, both Comedian of the Year and known as Branson's funniest comedians. He has premiered on many shows including skit writing for Saturday Night Live and acting on the show My Name Is Earl. With Sibley being a comedian of multiple accomplishments, he will make sure to have you rolling with laughter the entire evening!
Enjoy this truly memorable Pierce Arrow Gold show filled with tons of brilliant comedy, talented music harmonies, and fantastic entertainment for an unforgettable evening in Branson!
Reviews
Debbie Turley
Van Buren Mo
✓
Verified Traveler
"The best show in Branson."
The best show in branson. It was my fourth trip to branson and this show was chosen by my parents for our first night there. I laughed and laughed at the comedian and thoroughly enjoyed the singing. We are telling everyone to go to branson and see this show!
Jen Stroer
MO
✓
Verified Traveler
"Was great for the whole family!"
Was great for the whole family! My kids got all the jokes (ages 9, 11 and 13) and there was just enough comedy relief between serious and entertaining songs that my kids didn't get restless. I loved the comedian also! Kim boyce was fabulous and the group ....Well... You gotta see them! Their patriotic ending literally brought tears to my eyes. Go see this show if you are in branson!
Maureen Hannah
VA
✓
Verified Traveler
"THE FUNNIEST MAN ALIVE."
These guys are fabulous, fabulous, fabulous!!! A few years ago when visiting branson, i was looking for 1 more show to go to (and i have been to most of them) and this one was recommended. Not knowing what i was in for , i bought a ticket. The guys sound great, are cute & funny and then there is the beautiful kim. Wow! Can she sing! But somewhere along the way, their comedian jarrett stole the show and my heart. He is absolutely the funniest man alive. Every year i go to bransonand this is now the first ticket i buy. I have been to both the afternoon and evening shows during the regular season as well as their christmas show several times. Trust me - try them once and you'll go back again and again and again.......
Dotty Tysseling
IA
✓
Verified Traveler
"This is absolutely the best show we've seen in Branson."
This is absolutely the best show we've seen in branson. We've seen it twice each time we've been there because if you attend one, they give you half price for the other one which is a different show. The singers are outstanding. The comedian has you laughing so hard you can hardly breathe. The stage presentations are a great addition. Their mix of old and new country, patriotic and gospel is great. It's fantastic to see a group that has such high christian standards as well. I've read some reviews that say they emphasize the selling of trinkets too much, but there's no pressure and the skit they do to sell them is hilarious. A must see in branson.
Frequently Asked Questions for Pierce Arrow Show:
Approximately how long is the Pierce Arrow Gold?

The show is approximately 2 hours.

In what theater is the show held?

Pierce Arrow Theater

What is the length of intermission at Pierce Arrow Gold?

Intermission is approximately 15 minutes.

What type of parking do you have?

Parking is free at the theater.
Pierce Arrow Show Schedule
| | |
| --- | --- |
| | Pierce Arrow Gold |
| Date / Day | Available Times |
| | |
| | |
| | |
| | |
| | |
Full Calendar
Pierce Arrow Gold :
September 2019
Su
M
Tu
W
Th
F
Sa
1
2
3
4
5
6
7
8
9
10
11
12
13
14
15
16
17
18
19
20
21
22
23
24
25
26
27
28
29
30
October 2019
Su
M
Tu
W
Th
F
Sa
1
2
3
4
5
6
7
8
9
10
11
12
13
14
15
16
17
18
19
20
21
22
23
24
25
26
27
28
29
30
31
Pierce Arrow Gold Christmas Show:
Enjoy the amazing Pierce Arrow show as he puts a festive Christmas twist on things.
November 2019
Su
M
Tu
W
Th
F
Sa
1
2
3
4
5
6
7
8
9
10
11
12
13
14
15
16
17
18
19
20
21
22
23
24
25
26
27
28
29
30
December 2019
Su
M
Tu
W
Th
F
Sa
1
2
3
4
5
6
7
8
9
10
11
12
13
14
15
16
17
18
19
20
21
22
23
24
25
26
27
28
29
30
31
Book Now!