YOUR PEACE OF MIND IS OUR TOP PRIORITY
Should you need to cancel at any time, you have up to 48 hours from your vacation start date to do so for a 100% future travel credit.
Rhonda Vincent Christmas in Branson

Location: Andy Williams Performing Arts Center, 189 Expressway Lane Branson, MO 65616
1-800-987-6298
Description
Rhonda Vincent Christmas in Branson Photos (8)
Customer Photos (1)
Experience a festive celebration unlike any other with Rhonda Vincent Christmas Show in Branson, MO! This seasonal show is a fantastic way to enjoy wondrous music and the spirit of the holidays. Guests of all ages are certain to have a memorable time creating new Christmas memories and traditions with the family.
One of the most joyous parts of the Christmas season comes in the form of song, and music-lovers are sure to delight in the classic bluegrass renditions of their favorite Christmas jingles. As well as being graced by the talents of bluegrass star Rhonda Vincent, you will also be able to delight in the sounds of other famous performers as they join her on the Branson stage. Angelic harmonies come together to put a new flair on Christmas music, and you can experience the talents of multiple stars during this showcase. The artists joining her include:
Josh Williams

- (Nov 10-12)
Jeannie Seely -

'Leavin' & Sayin' Goodbye'; 'Wanderin' Man' (Nov 13-16)
Moe Bandy

- 'Picture in a Frame', 'Rodeo Romeo' (Nov 17-8; Nov 23; Dec 2-3; Dec 9-10; Dec 15)
John Berry

- 'Your Love Amazes Me', 'I Will, If You Will' (Nov 19-22)
T Graham Brown

- 'Wine Into Water', 'Hell and High Water' (Nov 24-28)
Mark Wills

- 'I Do', '19 Somthin'', 'She's In Love' (Dec 4-8)
Wilson Fairchild

(sons of the Statler Brothers) (Dec 11-14)
Mo Pitney

- 'Ain't Bad for a Good Ol Boy' (Dec 16-20)
During the show, you will be treated to some of the most popular Christmas songs of all time. Tap along with your favorites, including songs such as, 'Jingle Bells', and 'Silent Night'. While these Christmas songs vary, guests will be delighted by the harmonies and tunes that make the show so special.
About Rhonda Vincent
A famous Missouri-native singer, songwriter, and bluegrass star, Rhonda Vincent is sure to impress with her repertoire and talent! She got her humble start in her family's Sally Mountain Show and went on to create her own career that now spans over an impressive four decades. She has performed with stars such as Dolly Parton, Alan Jackson, Faith Hill, and Tanya Tucker. Her accolades include:
Seven-Time Grammy Nominee
2017 Grammy Award for Best Bluegrass Album
2020 Member of the Grand Ole Opry
Winning 10+ International Bluegrass Music Association Awards
Winning 10+ Society for Preservation of Bluegrass Music of America Awards
Some of her most notable hit songs include, 'Kentucky Borderline', 'Drivin' Nails in My Coffin', 'Thinking About You', and 'Heartbreaker's Alibi'. She is also known for her stylings of Christmas music, including releasing two Christmas albums on which she performed songs like 'Let It Snow' and 'Rockin' Around the Christmas Tree'.
Bring the entire family along and experience an unforgettable Christmas show with Rhonda Vincent Christmas in Branson!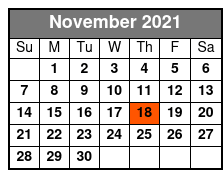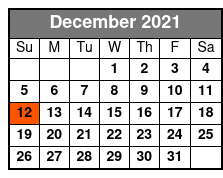 Rhonda Vincent Christmas in Branson
Available 12/6 until 12/11
Celebrate the holiday season with this ticket option, which grants you admission to the Rhonda Vincent Christmas in Branson show. Here, visitors will be treated to spirited covers from Rhonda with your favorite Christmas tunes! Experience the magic of Christmas with this talented singer.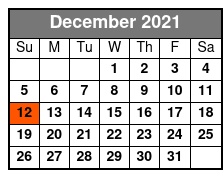 Rhonda Vincent Live in Branson
Available 11/17 until 11/18
See Rhonda Vincent play her most beloved songs in Branson with this ticket.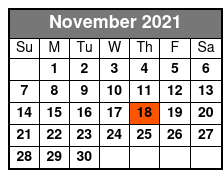 Reviews
Willaim Taylor
IA
✓
Verified Traveler
"It was a good show."
It was a good show. Her talent was evident and entertaining
Deborah Gasho
TN
✓
Verified Traveler
"Really enjoyed the show."
Really enjoyed the show. Just the right mixture of music and christmas. And her guest has always been one of my favorites, so to see john berry was extra special.
Mark Carter
TX
✓
Verified Traveler
"It was a great show."
It was a great show. The singers and musicians did an outstanding job.
Dennis Ochsner
NE
✓
Verified Traveler
"Very entertaining."
Very entertaining. Stage was beautiful for christmas.
Frequently Asked Questions for Rhonda Vincent Christmas in Branson:
Approximately how long is the Rhonda Vincent Christmas in Branson?

The show lasts approximately 2 hours.

In what theater is the show held?

The show is held at the Mansion Theater.

What is the length of intermission at Rhonda Vincent Christmas in Branson?

Intermission lasts approximately 15 minutes.

What type of parking do you have?

Parking is free.
Rhonda Vincent Christmas in Branson Schedule
| | |
| --- | --- |
| Date / Day | Available Times |
| | |
| | |
Book Now!