Menu
×
Categories
Buy One Get One Free
Funny Farm Dinner Feud - A Fun Family Dinner Show 2022 Schedule

Funny Farm Dinner Feud - A Fun Family Dinner Show 2022 Schedule
Get out and enjoy hilarious comedy and mouthwatering food at Funny Farm Family Dinner Feud, the latest addition to Shepherd of the Hills Historic Homestead's live show lineup!
Funny Farm Dinner Feud - A Fun Family Dinner Show Schedule
Funny Farm Dinner Feud

The entire experience lasts approximately 90 minutes.

Date / Day
Available Times
Full Calendar
Funny Farm Dinner Feud :
Get out and enjoy some amazing and hilarious dinner show fun in Branson, MO! With the Funny Farm Dinner Feud show, visitors will be placed smack-dab in the middle of two feudin' families. When they end up booking the same venue for their family reunion, the antics and hilarity begin! The show features family-friendly jokes and games that allow for fun audience participation. Of course, it also comes with a country-style meal that is sure to impress your taste buds!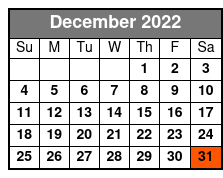 Book Now!