Menu
×
Categories
Buy One Get One Free
The Statler Brothers Revisited 2022 Schedule

The Statler Brothers Revisited 2022 Schedule
The Statler Brothers Revisited show is a real live entertainment treat for country music fans in Branson! This tribute show honors one of the greatest country music bands of all time, the legendary Statler Brothers, and it takes place at the God and Country Theater. The show brings you a talented tribute band live on stage to perform some of your favorite hits from yesterday. Some of these hits may include Susan When She Tried, Some I Wrote, Flowers on the Wall, Thank You World, and others. This is one country music tribute show you won't want to miss, so be sure to purchase your tickets to the Statler Brothers Revisited today!
The Statler Brothers Revisited Schedule
Statler Brothers Revisited Quartet

The show lasts approximately 2 hours.

Date / Day
Available Times
Full Calendar
Statler Brothers Revisited Quartet: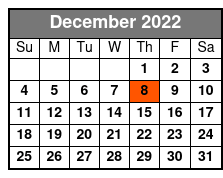 Book Now!