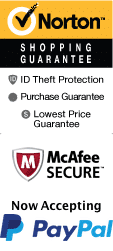 Outlet Shopping In Branson, MO
Branson Outlet Malls: Visit an amazing outlet mall (or two) the next time you visit Branson, MO! These Malls in Branson MO are Certain to Impress. Branson Mall visits are certain to be a blast.
The Branson area offers a wealth of shopping options at unbelievable prices every single day of the year, you just have to know where to look! With the wide variety of entertainment options available in the Branson area, from its many live shows to the natural beauty of the land itself, it can be quite easy to overlook some of the best attractions in the area. During your next Branson vacation don't let this happen to you. Be sure to find some time to partake in America's favorite pastime and one of Branson's best assets; shopping. With outlet malls in Branson MO, Branson can provide an entire day of shopping at huge discounts.
Tanger Branson Outlet Mall Branson MO
Located on West Highway 76, the Tanger Outlet Mall Branson MO can offer maximum shopping with minimum effort. All the stores are located on one level, providing ease in getting around the complex, and there are even customer lounges throughout the complex, providing rest if ever your feet should grow weary. As for the selection of stores, Tanger Mall is mainly comprised of clothing and accessory stores, although you'll also find a number of stores such as Black & Decker and Disney awaiting you as well.
Factory Shoppe
And then there is Factory Shoppes at Branson Meadows. Although not as large as Tanger, Factory Shoppes does provide a number of unique offerings that you won't find at the other outlet. A beautiful Victorian-style architecture adds an elegant touch to the atmosphere that in itself will have you impressed, but there's much more to this mall than simple style. The eleven-screen Branson Meadows Cinema is located within Factory Shoppes, providing a nice afternoon break from the intensive shopping at stores such as Bon Worth and Golf USA. And there are also a few institutes of learning housed within Factory Shoppes, such as Ozarks Technical Community College and Lighthouse Career Academy School of Cosmetology.
As you can see, the Branson MO outlet malls in the area are great spots to spend an afternoon. Be sure before you make your way to the Ozarks that you have an appropriate amount of time set aside to explore the many shopping options in the area, and the huge savings that you'll find every step along the way. Whether you're looking for a new wardrobe, some new sporting equipment or are trying to stock up on gifts for friends and family, these Branson shopping malls are sure to offer a great selection at unbeatable prices with many hotels nearby to make easy access to all the great stores. Be sure to book a great hotel like the Hilton Branson Landing reserve your vacation package for Branson today!