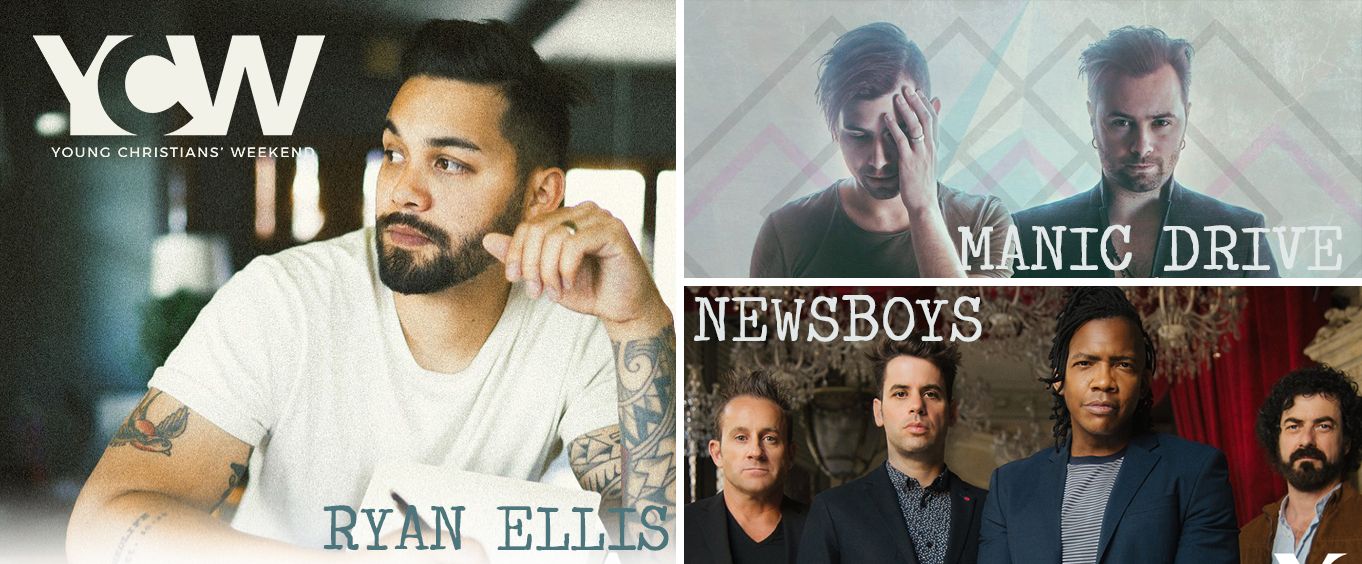 Silver Dollar City's Young Christians' Weekend Presents Manic Drive, Newsboys, and Ryan Ellis
Silver Dollar City
is set to host the fantastic Young Christians' Weekend.
As well as allowing visitors to ride the thrill rides, peruse the vendors, and experience the classic fun of the Ozarks' most beloved theme park, they'll also be able to take in some great performing events. For three days each spring, SDC hosts some of the finest Christian and gospel artists, lighting up the stage with worship music and delightful performances that are perfect for the entire family. During these events, young Christians are able to have fun and connect with other youth through music and interesting workshops that bring them closer to God and to other Christians. It is a wonderful bonding experience where they can make memories and learn about God! Perhaps the best part of this event is the music that entertains and worships the Lord. Hear some amazing performances on SDC's gorgeous gospel stage complete with a state-of-the-art sound system. There are so many great artists who are sure to entertain.
Young Christians Weekend 2020 Lineup
April 3, 2020

Manic Drive: This Canadian duo is sure to impress with their talents and well-written gospel songs! The band was formed in 2004 and stars two brothers, Shawn and Michael Cavallo. The brothers began singing at a very young age and eventually released their own album, Reason for Motion. Some of their most notable songs include 'Into the Wild', 'Walls', and 'Mic Drop'.
April 4, 2020

Newsboys: Hailing all the way from Australia, this talented Christian group formed in 1985. Since then, they have dedicated themselves to building their craft and worshiping God. Some of their most well-known songs include 'God's Not Dead', 'Jesus Paid It All', and 'We Believe'. As well as penning some fantastic songs, the band released 17 albums in total and even had six of them that were certified Gold records. The band has also been nominated for four Grammy Awards and has won 4 Dove Awards.
April 5, 2020

Ryan Ellis: Enjoy contemporary and gospel music from the talented Ryan Ellis! This artist hails from Southern California and pens songs with acoustic and church vibes. He also includes electronica and EDM into his performances for fun and energetic songs that inspire and entertain. He is known for songs such as, 'Never Changing', 'CLOSER', and 'KINGDOM GLORY'.
As well as offering up concerts, SDC also includes worship services in the event. Head to the beautiful Echo Hollow Amphiteatre for rousing speakers and inspiring services that allow you to worship alongside your Christian brothers and sisters. The Young Christians' Weekend is sure to be a fun three-day endeavor for the entire family, so do not miss out. Connect with other Christian youth, experience the finest rides in SDC, and enjoy worshiping the Lord!
Create Your Custom Package
This Event is held at: